Nissan Skyline GT-R R34 vs Nissan Skyline GT-R R35: The Differences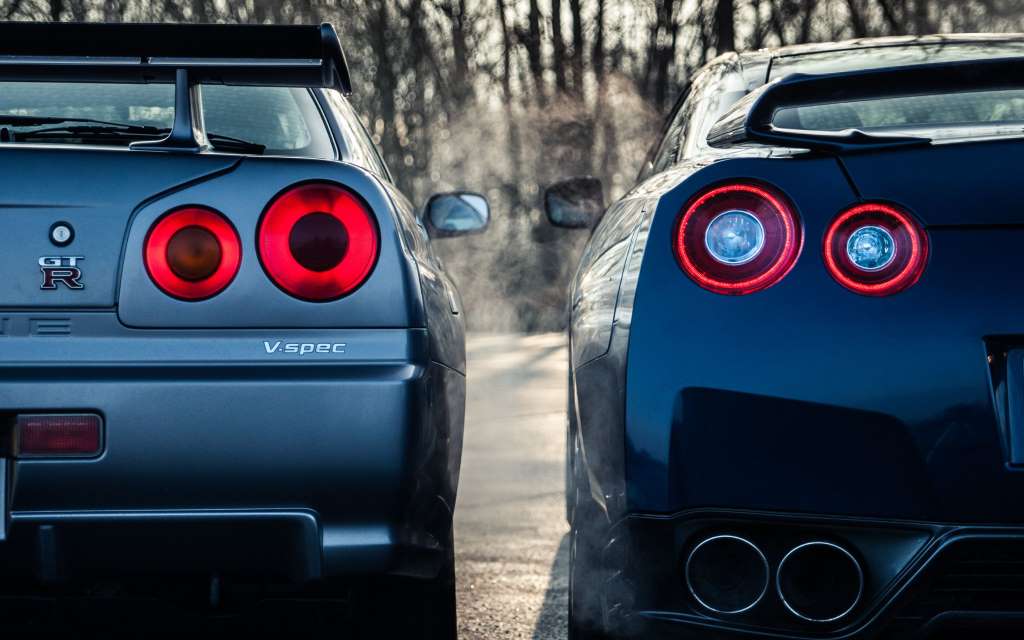 The history of Nissan Skyline GT-R begins when the model appeared and was widely known as Godzilla in the car village. Like the mythical creature of Japan, this legendary sports car from Nissan is capable of going head-to-head with any supercar from all corners of the earth.
Back through time, in 1957, Prince Motors (later Nissan Motor) launched the Prince Skyline, which was later renamed the Nissan Skyline. In 1969, a sports-based Skyline GT-R was launched but was not well received, prompting Nissan to halt production and revive it just 16 years later. In 1989, Skyline R32 was born and won 4 Japanese touring car championships.
This sequence continued and in 1999, Nissan released the 5th generation Skyline R34, which was also the last Skyline to carry the GT-R badge. In 2007, Nissan launched the new R35 Nissan GT-R Anniversary Edition to celebrate the 50-year milestone of Skyline's birth and development.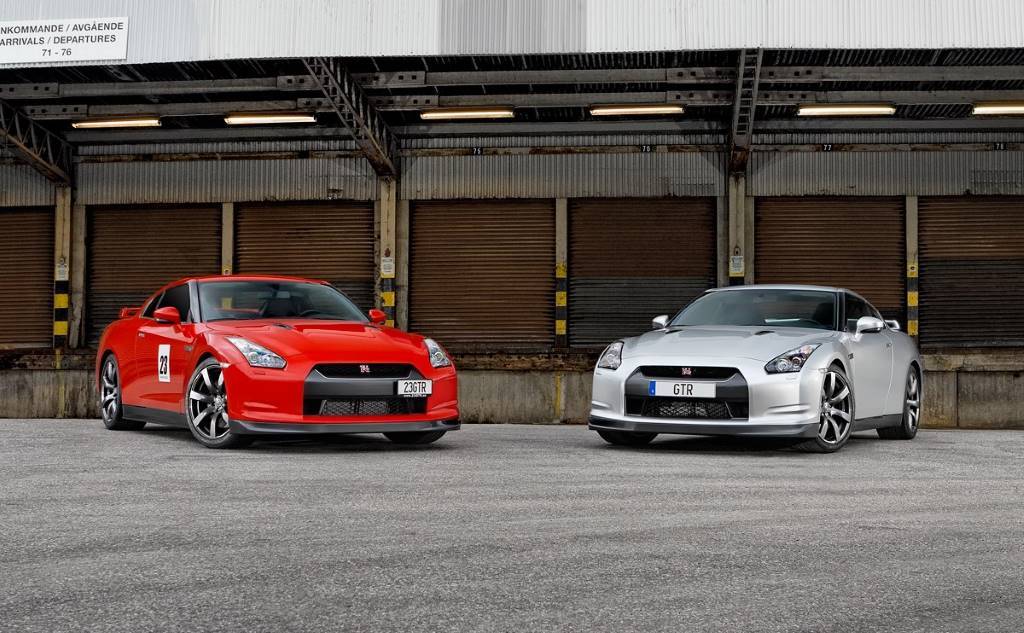 So what features does this new version have compared to the Skyline versions, especially the legendary car in the JDM world, the Nissan Skyline GT-R R34?
In this article, we will compare the practicality, interior/exterior, and engine of 2 models R34 and R35. Let's follow along.
| | | |
| --- | --- | --- |
| | Nissan Skyline GT-R R34 | Nissan Skyline GT-R R35 |
| Year Model | 1999 | 2007 – Present |
| Performance | 280 HP – 334 HP | 480 HP – 565 HP |
| Type of Drive | AWD | AWD |
| Gas Mileage | 8 km/l to 8.5 km/l | 8 km/l |
| Highlight Featured | Alloy wheels, Power steering, Keyless entry, Power assist | Electric seats, ABS, alloy wheels, DVD, Back camera |
| Passenger Capacity | Max 4 adult | Max 4 adult |
| Used Model Price | $5,500 – $30,000 | $40,000 – US$ 110,000 |
A general comparison table of the characteristics of R34 and R35 in recent times.
Nissan Skyline GT-R R34 vs Nissan GTR R35
Exterior and Interior
First, we will take a look on some exterior and interior features of 2 models.
Nissan Skyline R34
Interior
R34 is a 4-seater car with a fairly large trunk, which can hold up to 180 liters. Though being illegal in the US, it is still famous for its performance and racing ability. But in reality, it's a car that can also be useful for everyday use. Its interior is designed to be simple yet refined, with easy-to-access and user-friendly controls. Even when the R34 runs at highspeed, at about 120 km/h, the cabin is remarkably quiet.
Up front, two comfortable bucket seats envelop the driver like their own skin while providing perfect side support when cornering. The rear seats don't offer much in terms of space, a young person sitting in the back will be fine, but an adult will be difficult.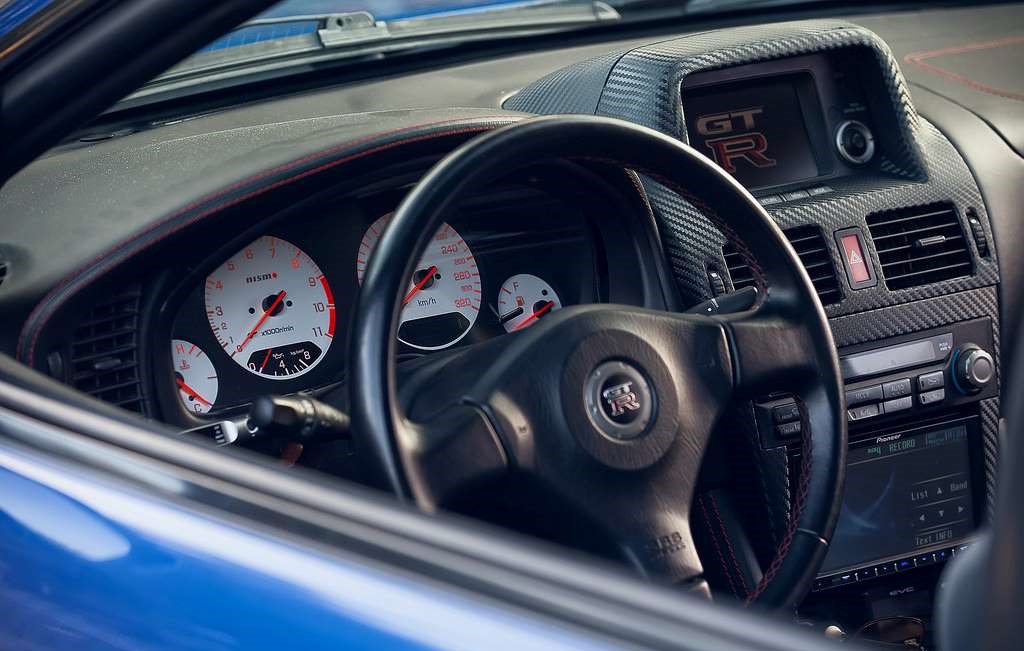 The center console stands out with a 5.8-inch screen that provides necessary information for the car such as turbocharger pressure, throttle, injectors, oil temperature, and water temperature.
Below the screen, you find the climate controls, followed by a standard four-speaker sound system with a CD player. Some other standout features of the car include central locking, firm power windows, A/C, and a flexible tilt-adjustable steering wheel.
Exterior
The R34 GTR has a long hood, a flat windshield, and a large front windshield that makes the car look aggressive to onlookers. It's impossible not to notice the clear, narrow, and slanted headlights with low front spoiler, as they complete the front end making it look like a samurai warrior.
Vehicles go with 6 18-inch spokes and 18-inch tires, with the recommended tire being Bridgestone Potenza RE040 tires because they are made of special alloys developed for this type of vehicle.
At the rear, the R34 has an adjustable rear spoiler, with the V-Spec version featuring a carbon fiber diffuser.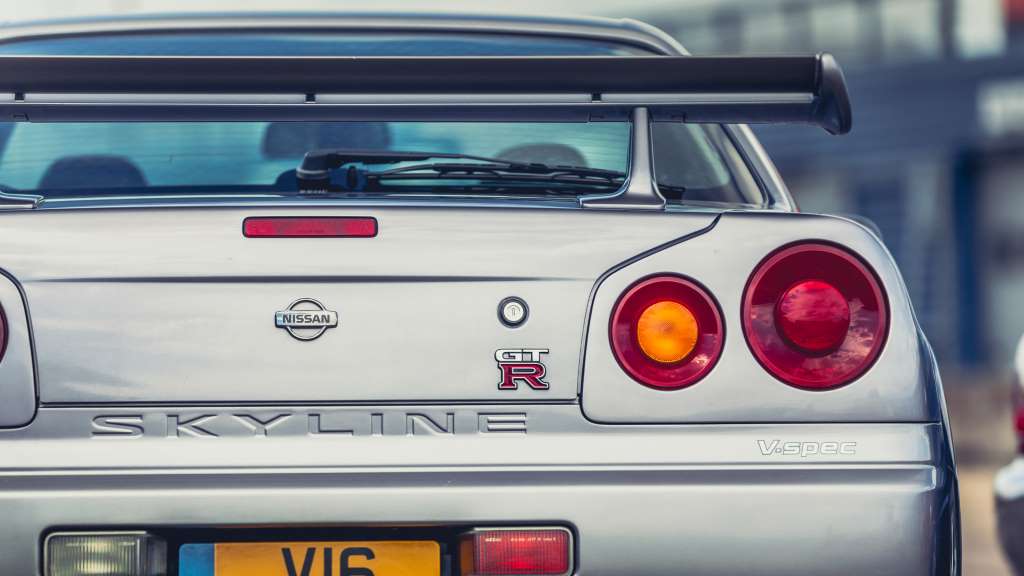 Safety features
The Nissan GT-R R34 comes with several standard safety features including dual front airbags, side airbags, brake assist, and power-assisted ABS (on Turbo models). It also offers front seat belts with tensioners, front and load limits, rear seat belts with ISOFIX children seat hold, and traction control.
Nissan GT-R R35
Interior
The interior of the R35 is covered in glossy leather almost everywhere. The R35 has a 2+2 seating configuration, with two bucket seats up front and two more in the back, all wrapped in leather.
At the top of the center console, you'll find a multi-function display that provides vehicle-related information such as cornering g-forces, oil temperature, coolant temperature, and turbocharger pressure.
This 8-inch display offers the kind of data that puzzles the tech-savvy using the knob just behind the gear lever. Storage comes in the form of a glove box, cup holder, and door pocket.
Bodyshape
The GT-R R35, like previous Skyline GT-Rs, has a regular shape with a long hood and an almost flat face. The GT-Rs look very aggressive, and so are the R35s, it's a true Godzilla. The R35 is angular and sharp, with Nissan's V-Motion front grille designed to improve airflow.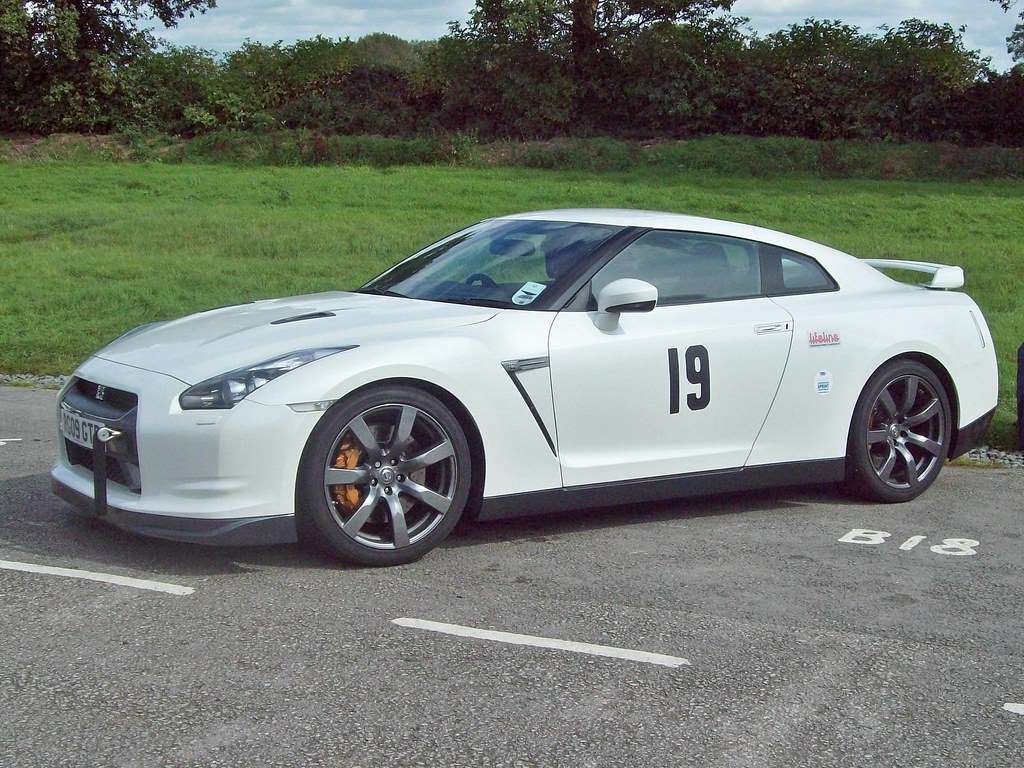 Safety features
The GTR R35 is equipped with a series of safety features such as Anti-lock Braking, Stability Control, Front-impact Airbags, Side-impact Airbags, Overhead Airbags, Seatbelt Pretensioners, and a Security System.
>> Check more: Nissan Skyline GT-R Problems: 8 Common Issues
Engine and Fuel Efficiency
After the competition in terms of interior, exterior, and safety features, we come to the comparison of engine performance and consumption level as well as the fuel economy of the two models above.
Nissan Skyline R34
The Skyline R34 has a DOHC RB26DETT 6-cylinder engine, twin turbocharger, and 2.6 liters capacity. The RB26DETT is a powerful engine that comes with an aluminum cylinder head and cast iron block.
The twin-turbo setup fit with two Garrett M24 turbochargers with internal exhausts with the stock boost set at 10 PSI. Nissan rated the RB26DETT's factory output at 280 hp and 260 lb-ft of torque, but in testing most cars hit 334 hp.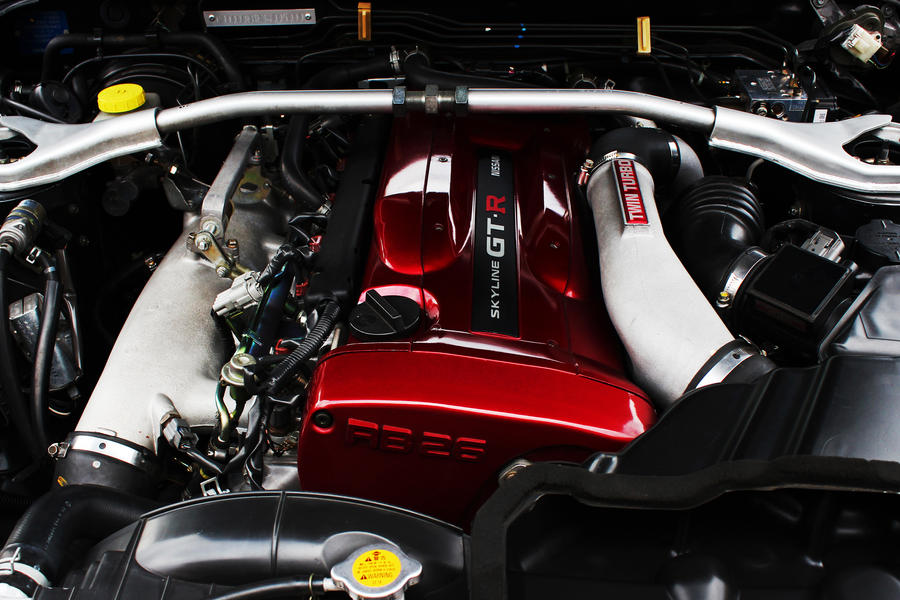 Nissan continued to modify and improve the reliability and robustness of this engine and finally achieved the quoted output of 800 PS+ with on-site modification assistance.
Among the JDM engines, the RB26DETT has been a favorite among tuners for a very long time with its 493 HP, which can be easily achieved with the right support mods.
Nissan GT-R R35
R35 comes with a DOHC VR38DETT engine, twin-turbocharged, 6-cylinder, 3.8-liter capacity, producing 480 horsepower when launched in 2007. But Nissan and the top tuners know that the dynamic block is capable of providing a much higher energy figure. Nissan continues to upgrade its engine to achieve much higher power.
In 2010, Nissan improved the engine's intake by installing a larger diameter exhaust pipe, which increased power to 530 hp. In 2011, the engine reached 545 horsepower after Nissan adjusted the ECU, upgraded the fuel injectors, and installed a new exhaust valve. The stock gain was then increased to 13.5 PSI, followed by some other adjustments to achieve an output power of 565 HP.
The VR38 is a capable machine, for those who like to tune, consider the VR38, and perhaps you can achieve more than what Nismo achieves in terms of power on the VR38.
Wrapping Up
No matter how many trials and tribulations they go through, the GT-Rs are always the pride of Nissan. It is one of the most important and successful projects that spanned many years and has left unforgettable impressions in the hearts of car lovers.
The RB26DETT and VR38DETT engines are incredible marvels of the past and modern times, and some of the most impressive technological features of their time despite their incredible prices.
The R34 has served as the GT-R torchbearer for many years, and the R35 has been its successor ever since. These are great cars and owning one is the dream of most car enthusiasts.
Popular posts
---