How Fast Is A Nissan Skyline GT-R R34?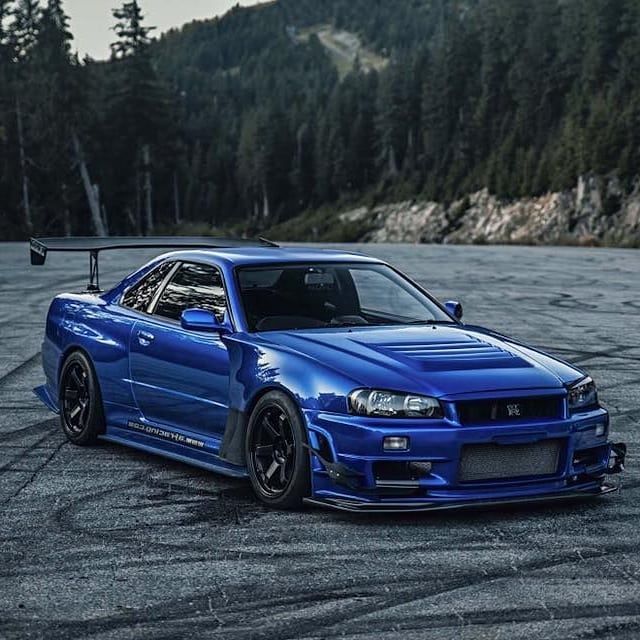 Nissan Skyline GT-R R34 – A rare version of the Skyline GT-R that is known as a legend for motorists around the world is priced at the same price as a supercar. What made this car become legendary in racing communities?
Most riders claim that it's speed, so do you want to know how fast is a Nissan skyline GT-R R34? Let's find the answer in our article!
Nissan Skyline GT-R R34- Worthy of Legendary Status?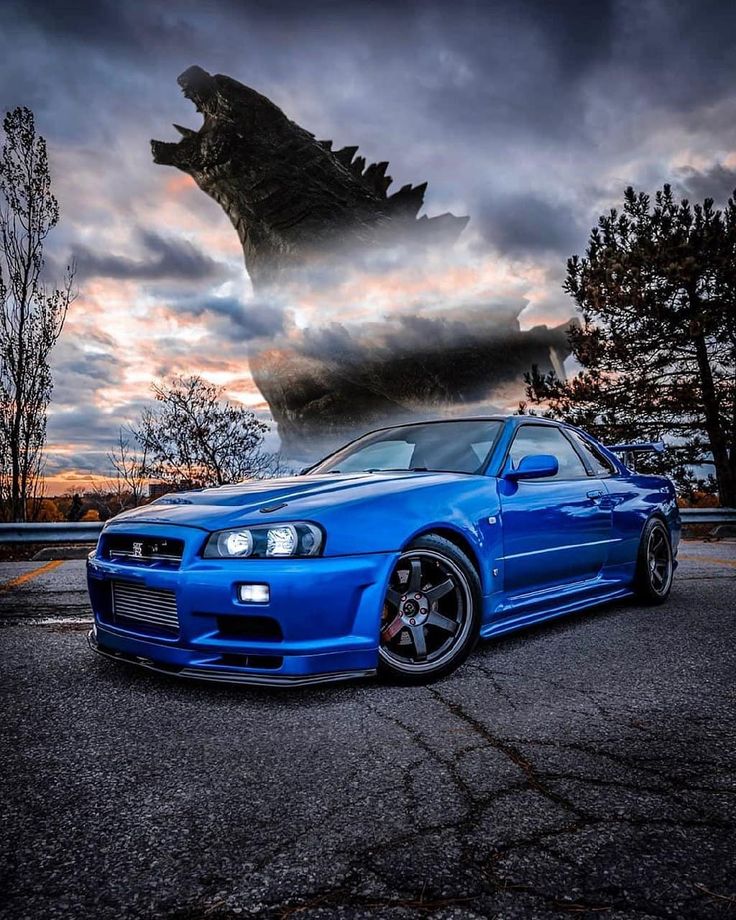 The original purpose is as a luxury sedan and ended up as Godzilla. Skyline GTR-R34 has become an icon around the world – an evergreen star of video games and movies. Skyline R34 was manufactured in 1999 and was on the market from 1999 to 2002.
Thanks to the technologically advanced display that makes the R34 become special, the RB26DETT twin-turbo I6 engine produced impressive horsepower.
Skyline R34 is essentially an evolution of the R33 with a sharper design and an improved chassis. Equally special is the multi-function LCD screen that displays statistics and information from the engine and performance.
Besides, the R34's shorter wheelbase and more streamlined body make it more efficient than its predecessors. With those characteristics, the Nissan Skyline GT-R R34 is one of the representatives of the legends in the racing community as well as car tuning, having a great influence on speed followers. It's also one of the greatest cars Nissan has ever built.
Nissan Skyline R34 is also considered the quintessence of "forbidden fruit". Because until now, Skyline R34 hasn't been available in the US unless you're Paul Walker. If you want to buy a Skyline R34 in the US, you must wait until 2024 to own an R34.
How Fast Is A Nissan Skyline GT-R R34?
If you are a fan of speed cars, Nissan Skyline R34 can satisfy this passion. Do you know what is the top speed of a Nissan Skyline R34? R34 GTR was built with a 2569 cc turbo engine and a 6-speed manual transmission that allow R34 to reach an impressive speed of 156 mph or 251.0 kph:
Time: Skyline R34 can accelerate from 0-60 mph in 4.6 seconds.
Time: R34 GTR can reach from 0-100 kph in 4.8 seconds.
It can be said that R34 is a breakthrough generation of the Skyline GTR line in speed. What makes an R34 faster than other cars?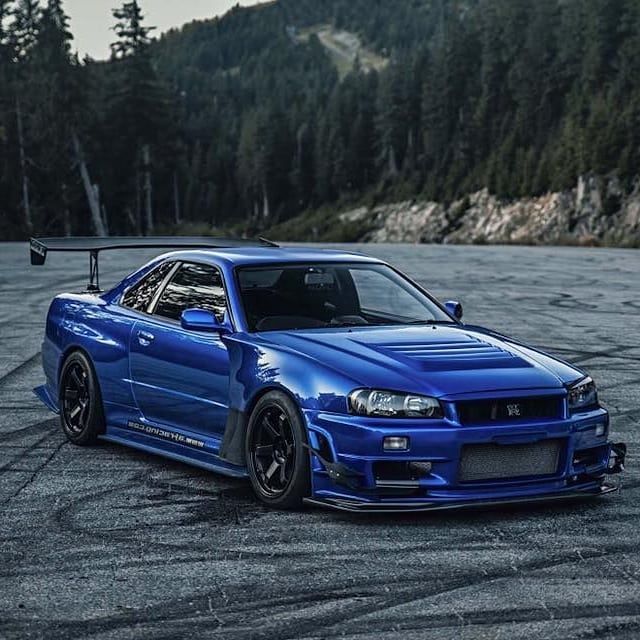 Its engine
The GTR R34 uses a 2.6-liter twin-turbocharged RB26DETT engine with a capacity of 6 cylinders with a capacity of 276Hp and 400 Nm.
Using a 6-speed manual transmission, and all-wheel drive system, helps the car accelerate from 0 to 100 km / h in 5.2 seconds and a maximum speed of 250 km/h.
Not using a larger V8 or V10 engine, which may make the car front-heavy, the Nissan GT-R chose a lighter motor with twin high-performance turbochargers.
All-wheel drive system (AWD)
Skyline R34 was developed with AWD, this is part of the reason these cars are so powerful performance on the track and on the road, contributing to an almost sublime level of grip.
Although it's the rear AWD system, upto 50% of the power can be transferred to the front wheel as needed. All-wheel-drive vehicles with comparable engines and bodies will be faster than rear-wheel-drive cars only and it's good for skids around the corner.
Weight distribution
Nissan engineers lightened up the front end and improved the structure's rigidity. Specifically, the R34's engine is positioned in the front.
Besides, the transmission, transfer case, and rear differential are mounted in the rear of the car, giving it a perfect weight distribution of 53:47, this ratio is pretty near 50:50.
Equipped with the AWD system, it will help all wheels carry the same load and have equal traction. In addition, the Nissan Skyline R34 GTR has reduced weight in many areas.
From the light alloy wheels, which save over 7.7 kg compared to the R33, the rear diffuser is made from lightweight carbon fiber. In addition, a new aluminum has been used for the front wings and the lightweight bonnet has saved about 1 kg compared to the R33.
Dual-clutch automatic transmission:
Maybe the most important part of the GT-R's extreme acceleration utility is the 6-speed transmission. It's not just an automatic, so what makes an R34 become special?
It's dual-clutch automatic – the computer controls two different clutches for the fast shift. While dual-clutch transmissions have been used commonly in the vehicle these days, at that time R34 was one of the pioneers in the car market to have this feature when it first launched.
Compared to other automakers like Lamborghini, Porsche, and Ferrari which still used single-clutch gearboxes with torque converters, Skyline R34 was a huge success.
It was reckoned that Skyline GTR R34 has been one of the fastest cars in Skyline GT-R history, giving more acceleration than most sports cars from traditional fast brands like Lamborghini, Ferrari, Aston Martin, Maserati, and other brands.
Popular posts
---