How Much Is A Nissan Skyline GT-R?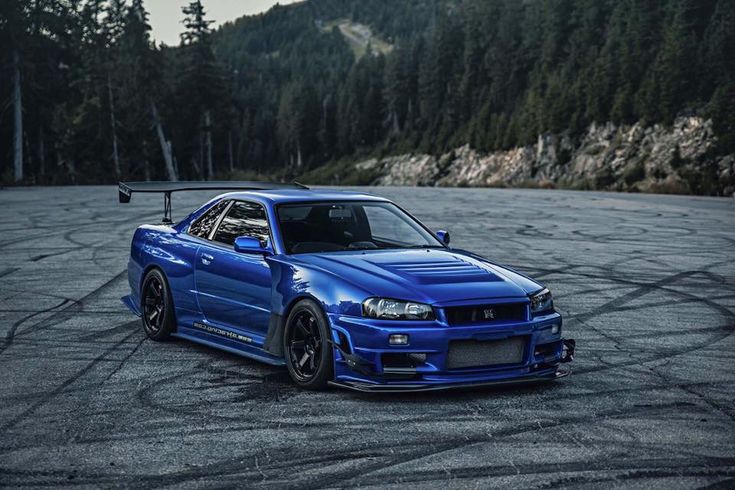 You must have seen the Nissan Skyline GT-R many times in popular racing games like Needs For Speed or Gran Turismo, and in Hollywood blockbuster series like Fast and Furious. Do you want to become the owner of this legendary car?
If you're going to buy this car in the near future, we believe that besides finding out the outstanding features of this car, the price is also a concern that attracts a lot of attention. So how much is a Nissan Skyline GT-R? Let's dive into our article!
A Brief History Of Nissan Skyline GT-R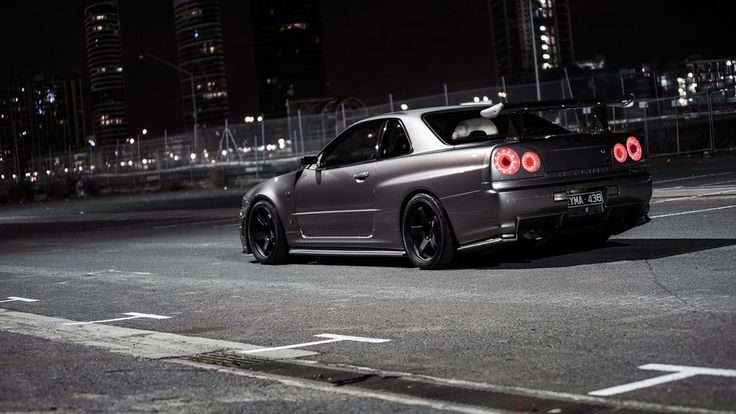 Manufacturer Prince Motor first started production of Skyline in 1957, then the company merged with Nissan in 1966, opening the future of Nissan Skyline.
Launched in 1969, despite a history of more than 50 years of development, until now, Nissan Skyline GT-R is still on the list of the hottest sports cars today. Generations of Nissan GT-R Skyline designed by Mr. Shinichiro Sakurai, it can be said that the Skyline GT-R was greatly influenced by his design. 
In 1969, the three words GT-R were first applied to the Skyline version – which stands for Gran Turismo Racer. The first generation Nissan Skyline GT-R (1969 – 1972) was the first product when Prince Motors merged with Nissan, internally coded KPGC10 and also known as 'Hakosuka'.
With the success of the first Skyline GT-R model, Nissan has launched the other versions in turn: GT-R 32 (1989), R33 Skyline (1995), GT-R 34 (1998-2002), and R35 ( 2007). It can be said that each version of Skyline GT-R leaves the most impressions on the car community. Let's move to the next part to find out about the vocal features of the Nissan Skyline GT-R:
>> Read more: Nissan Skyline GT-R R34 vs GT-R R35: The Differences
What Makes Nissan Skyline GT-R Become A Legendary Car?
The Nissan Skyline GT-R is one of the highest-performance sports cars of all time, loved by car enthusiasts, and racers. However, GT-Rs are not generally popular due to their rarity outside of the Japanese region.
Skyline GT-R attracts other viewers at first sight of its personality and sporty appearance. Not only attracted by the beautiful design but the Nissan Skyline GT-R is also impressed by the comfortable interior space. The car's cabin is focused on the materials used, equipped with a sports seat system that gives a smooth feeling to the driver.
If you are a fan of the Nissan Skyline GT-R, you will probably know that this model is stuck with the nickname "Godzilla – a famed monster from Japan" Why do motorists call Skyline GT-R like that?
One of the main reasons why Skyline GT-R is known as Godzilla is because it's very outstanding in Motorsport, specifically the R32 generation. The R32 GTR has beaten races around the world and demonstrated incredible performance, power, and precision in championships in Europe, Asia, and Australia.
In addition, the Godzilla of the auto industry is adored by JDM fans due to its strong performance (Thanks to the twin-turbo V6 engine block. It produces a maximum capacity of up to 565 horsepower and 633 Nm of torque) and not to mention the Fast And Furious series. Over six generations, the Skyline GT-R — become an automotive icon — is also an example of Nissan's refined engineering skills – worth the leading brand.
The support of a powerful engine block helps the driving experience of the car be really different. The fine-tuning of details gives a smooth driving feeling and stability when the car enters the corner. Not to mention, Nissan GT-R 2021 is equipped with a new brake system with a Brembo front brake, helping the car to grip the road in emergency braking situations.
In particular, the speed of the Nissan Skyline GT-R is also impressive by its extremely fast speed. The car only takes 2.9 seconds to reach a maximum speed of 350 km/h in version 2021. Errors of no more than 0.01% show how much attention is paid to the accuracy and meticulousness of the car.
Is reading this far enough to convince you to buy a Skyline GTR? If not, let's move on to the important part of the article to know about the Skyline GTR price – one of the key factors before deciding to own this car.
How Much Is A Nissan Skyline GT-R?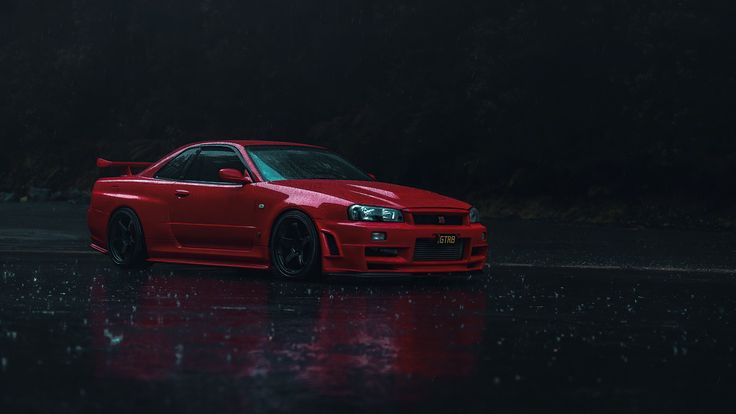 With a sporty design and powerful horsepower, the Nissan Skyline GT-R is a sports car that is sought after by many motorists. Accordingly, Skyline GT-R is a formidable competitor of many sports cars in the same segment.
It can be said that at the present time, the price of a Skyline GT-R car is lower than when it was launched a decade ago and hasn't so much changed from there. If you have a demand to find this powerful car that bears the GT-R badge, don't worry about the price.
Although the final version: NISMO may have a price that is high compared to other brands such as McLaren 570 and Porsche 911 Turbo S. However, other versions still have more suitable prices for you to choose from.
Currently, the price of a Skyline GT-R in the US market will range from $45000 to $320,187 which really depends on the model you want to purchase. For example, you will have to pay from $45000 to $75000 or even more when you buy a Skyline GT-R R32 in the US, and a Nissan Skyline R33 will have a price starting from $62,690. And even, a low-mileage V-Spec Midnight Purple II Skyline GT-R recently can be sold for $320,187.
As can be seen, you will have to spend a significant amount of money if you want to own a Skyline GT-R in the US. However, you can save a small amount and have more options when buying a Nissan Skyline GT-R from Japan. The cost will be from $25,000 to $134,000. For example, an R32 (1989-1994) will range from $25,000-$70,000. This seems can be a good option for your budget.
>> Related post: Why Skyline GT-R R34 Is Illegal?
Some Interesting Information About Skyline GT-R, You May Don't Know
The engine and dual-clutch gearbox were assembled entirely manually, so the GT-R was limited to around 1,000 vehicles per month.
R35 – Extreme Turbo Systems Nissan GT-R 2000+ horsepower has twice won the title of the fastest GT-R in the world.
The Nissan Skyline GT-R is assembled solely at the Nissan plant in Kaminokawa, Tochigi, Japan.
The Nissan Skyline GT-R was created under the sponsor of Nismo (Nissan Motorsports) similar to AMG from Mercedes-Benz and M-Division from BMW.
Racing versions of the GT-R by Nismo have won several prestigious races, including the 2009 FIA GT World Championship.
From 2009 to 2015, GT-R engine efficiency increased by nearly 24%, specifically, the 2009 GT-R has a capacity of 480 HP compared to the 545 HP of the 2015 GT-R.
Popular posts
---