Top 15 Best Toyota JDM Cars Of All Time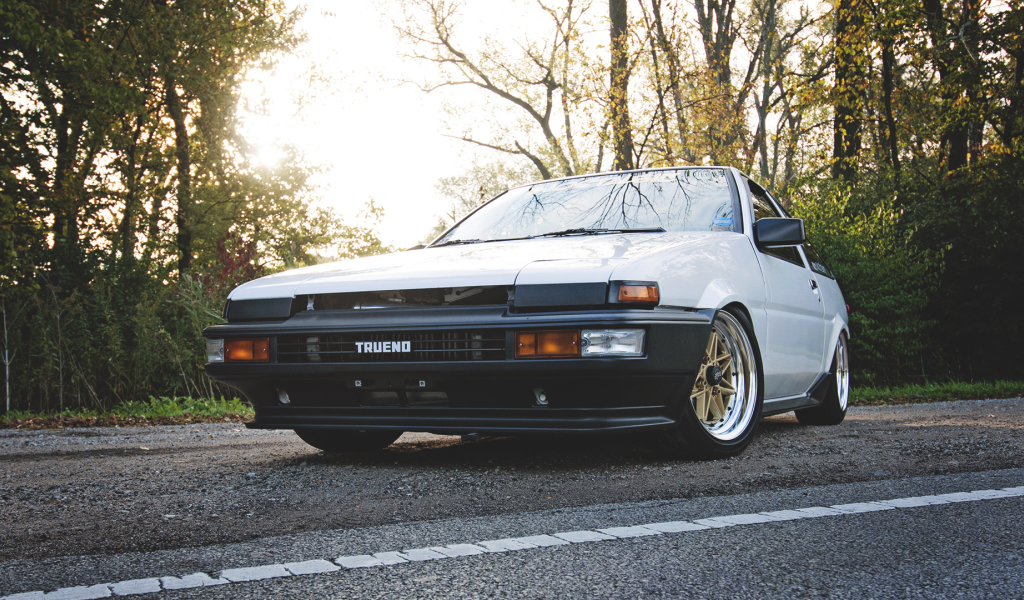 Some of us might not be aware of what JDMs are, but when it comes to Toyotas, everybody would say they've seen one. Well, Toyota is not a JDM brand, but a Japanese car manufacturer. Not only do they make JDMs but they have popular branches all over the world as well.
Some of their cars get referred to as nothing less than "legendary" among petrolheads. Let's try to list out as many Toyota JDM cars as we can.
1. Toyota Chaser
Toyota Chaser, or Chaser, was one of the best JDM cars in the past century. As was common with older models, they were hard-top cars. Manufactured during the 1977-2001 period, this car had been through 6 generations.
It is described by many as a sleeper car, it was an enjoyable daily drive, and with respectable power that will surprise many people despite its modest look. The best year for the Chaser was the latest 6th generation. For example, the 1JZ-powered RWD X100 topped the 276-horsepower limit and had a 4-speed ECT-iE automatic transmission.
It has a simple, timeless design that features a spacious interior. Not only are the engine choices great but they come at a relatively low price, although, like any other cars that are JDMs, spares are hard to come by. Maintenance is therefore not cheap.
2. Toyota Supra
The "supra" term originates directly from the same word in Latin that means superior. It is a sports car and also a grand tourer. The car's first four generations were manufactured from 1978 to 2002, and the fifth generation is still going strong on the market since its release in 2019.
You will notice some similarities with the (now discontinued) Celica, and that is because Supra's first designs were derived from the Celica, while its interiors were inspired by the 2000GT.
The most famous models of the Supra are the MKs, especially MKIII and MKIV. Described by many as the best Supra ever, the MKIV was a beast even among JDMs. Sold for $40000 in the 90s, its price has only been going upwards.
As I was informed, the sales of the Supra Mk4 were over 11000 in the U.S. alone. What a craze it caused for Americans right?
The 4th generation Supra (A80) was available in two main variants: The Naturally Aspirated Base Model or the Twin-Turbo Version, with both having a 3.0-liter inline-6 engine. Handling and road holding are still impressive today, very reliable, and well-made overall.
3. Toyota Sprinter Trueno
The Toyota Sprinter Trueno was manufactured in 1972-2000. The series had a ton of versions, which spanned 7 generations. The Sprinter Truenos was exclusive to Toyota Vista Store locations. The AE86 was the Initial D-featured model, and it surely didn't disappoint us, viewers.
Thanks to its tires' design, you can make the drift for a change. It had the iconic retractable headlights and is an overall good drive as a compact sports coupé. Well, not only is it well-known but also a beast in its own right.
4. Toyota Century
The Toyota Century is a chauffeur-driven, luxury-type sedan that has been claimed by Toyota to rival even Rolls Royce. With a lifespan of 50 years and only 3 generations, this car wasn't the best in its niche market.
Back in the days, and even now, this line of cars struggled to prosper. The second generation is armed with a Japanese 5.0 liter V-12, whereas its previous generation used the V-8, but surprisingly, the third generation (2018-now) reverted to using the V-8.
Befitting of its name, you should be prepared to pay a handsome amount to own one of these cars ($180,000 if you'd like to know).
>> Read more: The 15 Most Popular JDM Car Models
5. Toyota Land Cruiser 70
The Land Cruiser is a series of four-wheel-drive that has been around for the longest period in the history of Toyota. Only looking at the vehicle gives you the feeling of reliability which is the primary reason for its survival on the market. It is highly popular, even in Africa and a lot of third-world countries.
Toyota Land Cruiser 70 name pays homage to the 70th anniversary of the Toyota brand. It made its debut in 1984 and is still in the game now. The 70 Series particularly shines in Australia with a new model Land Cruiser 2022.
The cool thing about this 70 Series is that it constantly evolves with time, for example in 2016, it was upgraded to hold the new diesel engine that complies with the exhaust standards.
To give you a few of its features, it has a 6.1-inch touchscreen multimedia system, with sat-nav, Bluetooth, Cruise Control, air-conditioning, 3500kg towing capacity,16-inch alloy wheels, and 130-liter fuel capacity.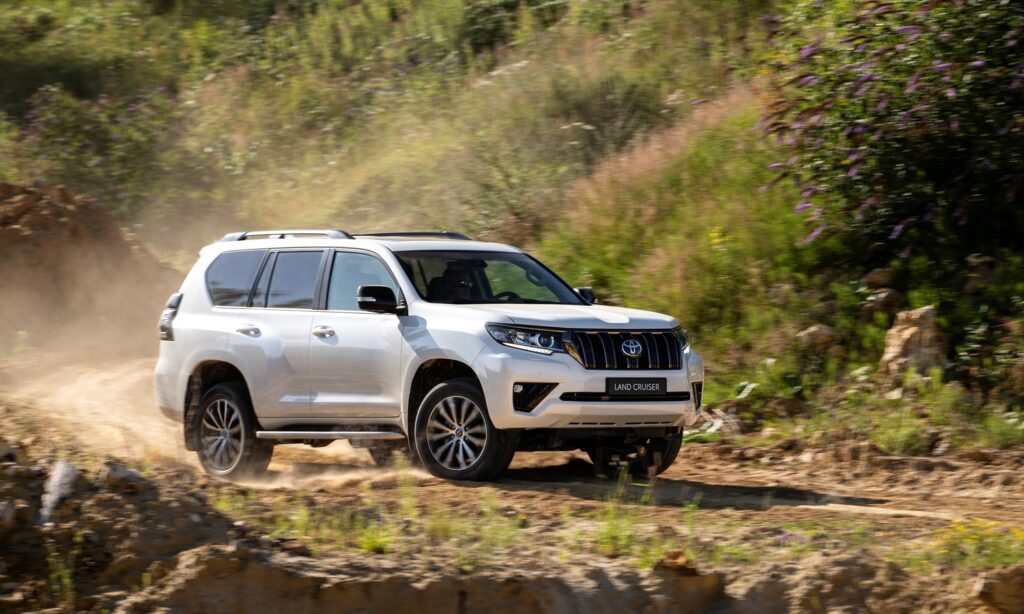 6. Toyota Mark II
The Mark II series has been through 9 generations and was called by many names, for some reason. The production continued from 1968 to 2004. You might have heard of the name Cressida, which was the name marketed by Toyota from 1976 to 1992.
The last generation of Mark II introduced us to several new technologies of Toyota. The 2.5L coupled with the 1JZ-FSE is the first application of Direct Injection for mass production on a Toyota passenger vehicle.
This generation of Toyota Mark II also hosts a new feature called Navi AI-shift. Toyota sought to provide a car that was just below the Toyota Crown in several respects such as engine displacement and size, and they did their job well.
The Mark II has spacious seating, large cargo capacity, and gives excellent rides. Another good thing to mention is of course the large cabin. The Toyota Mark II is an enjoyable car that isn't too demanding for your average driver as it has a fair fuel economy.
7. Toyota Crown
The Toyota Crown was manufactured in many countries across its 15 generations from 1955 and still is very much relevant in the industry. It is undoubtedly the next longest-running series on this list.
It was the mainstream sedan for Toyota in the Japanese domestic market and is also sold in other Asian countries. Most notably, in its thirteenth generation, it became one of the first vehicles to have a Navigation/Artificial Intelligence-Adaptive Variable Suspension System (NAVI/AI-AVS) 3 Dimensional Satellite Navigation System coupled with G-BOOK and had many features that have not been seen in any other luxury cars of the time.
You can't deny the technological advancement of Japan or undermine the efforts of diligent Japanese in any case. It shined in the Toyota Crown.
8. Toyota MR2
The MR2 was manufactured from 1984 to 2007 throughout 3 generations. The Toyota MR2 is another two-seat, mid-engined, rear-wheel-drive sports car on this list. This car was a small, economical, and sporty car, which was fun to drive, by the way.
Particularly notorious, the MR2 Spyder was introduced in the USA to be a lightweight, fast, and very efficient monster, however, it didn't stop the people from calling it "the most dangerous car" in the world, due to the issue of oversteer. Despite that, other models perform decently for their price group, most of which range from $10,000 to $50,000.
9. Toyota Cresta
The Toyota Cresta was manufactured in 1980-2000 and shared its chassis with the Mark II. It was introduced as the more luxurious alternative to the Mark II and had 5 different generations.
If you have seen the famous anime GTO (Great Teacher Onizuka), then you must be familiar with a teacher's car being repeatedly destroyed in various episodes due to a series of destructive events, much to his dismay. I don't know if you've noticed before, but the car was an X100 Cresta.
>> Check out now: 15 Surprising Facts About JDM Cars
10. Toyota Celica
Toyota Celica was manufactured from 1971 to 2006, within 7 generations. Celica was derived from the Latin word meaning "celestial", and its design did not disappoint buyers at all, boasting various options: convertibles, liftback, coupes, notchback.
This car used to come in high places on multiple top tens throughout its lifespan. It was well-known in the motorsports community as a beast in rallying, snatching first places in the 1983 to 1986 period.
The 2004 model had outrageous styling, a GT-S engine, impressive steering, braking, and handling. That said, it also had rather mediocre interior materials in a tight cabin, a hard-to-control GT-S six-speed shifter, and few features.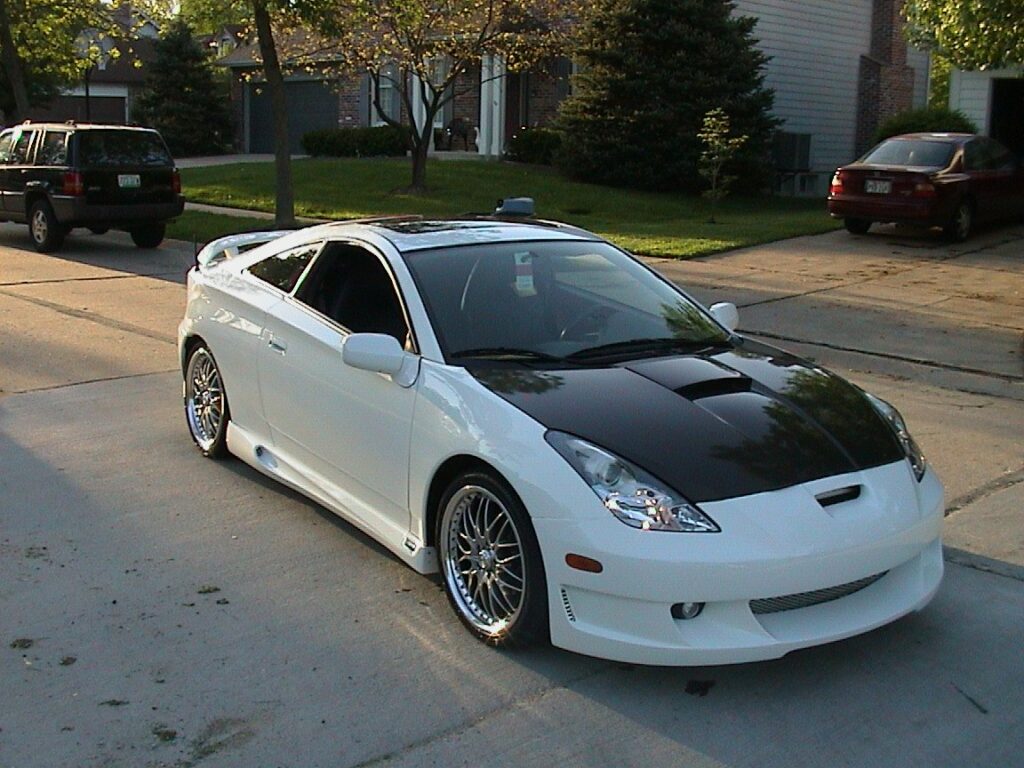 11. Toyota Corolla Levin
The Corolla Levin was like a twin brother of the Sprinter Trueno and many believed that they were different names to describe the same car. However, this is only a misconception (that won't do anyone any harm). Whichever car you end up choosing out of the two would give you relatively similar experiences.
The key difference here is that In the AE85/86 generation, the Toyota Corolla Levin came with fixed rectangular headlights which distinguished it from the Sprinter Trueno with retractable headlights. Otherwise, don't expect it to be any different from the Sprinter Trueno.
12. Toyota Celsior
The Lexus LS was badged as Toyota Celsior and is now the flagship model of Lexus – a brand owned by Toyota. This sedan has been on the production line from 1989 until now. There are only 5 generations of this luxury sedan so far.
The standard engine in the LS is a twin-turbocharged 3.4-liter V-6 that provides a smooth 416 horsepower. The car might be loud in full-throttle but is silent otherwise. Its performance is more than enough for such a luxury model. Several downsides lie in the inefficient hybrid system, weird infotainment options.
Despite that, Toyota has delivered an outstanding ride experience for Celsior owners and it is overall a great choice in the sedan segment.
13. Toyota Hilux Surf
Another car on this list that is still on the market nowadays, the Hilux Surf is a sport utility vehicle, however, the "actual" name that people are familiar with is "Toyota 4Runner". This is the only compact SUV listed here, and it is very sturdy.
It has been through 5 generations since 1983 This legendary machine is built in an old-fashioned way: body-on-frame construction with a solid rear axle and hasn't changed a bit since its introduction in 1984.
For SUV lovers who can't settle with anything less than reliability and power, the current fourth-generation 4Runner has been on sale since 2010. Toyota crossovers like the RAV4, Venza, or Highlander can't match the 4Runner's ruggedness.
Possible cons for this car include tight second-row seats (but a surprisingly big cargo capacity) and the car is rather slow yet fuel-consuming. In the end, I would recommend this SUV for its overall quality.
>> More information on JDM cars: Why Japanese Used Cars Have Low Mileage?
14. Toyota Soarer
Back to the classics, there is the Soarer which had been manufactured from 1981 but got discontinued in 2005, and it only had a 4-generation lifespan. Many cars were discontinued the same year so it's not uncommon.
The early Toyota Soarer was the same size as The Cressida with 2.0 or 3.0-litre turbo engines. They weren't faster than average though. Soarers provides three engine designs depending on whether you prefer a V8 or straight-six. Turbo Soarers should respond immediately to a floored throttle, with little turbo lag, and accelerate hard through each upshift.
There is something you should take note of before buying this car: If the car suddenly feels sluggish, or if there is blue or white exhaust smoke or the transmission isn't crisply changing then don't bother with maintenance, just buy another.
If you properly maintain it though, those V8s can achieve 300,000+ kilometers without a need for a rebuild.
15. Toyota Hiace Van
The Toyota HiAce has been around since 1967 and has gone through 6 generations, and it continues to impress us with its advancements. If you are looking to transport a "horde" of people or loads of goods, then the Toyota HiAce van has been the favorite on the market for a while now.
Better still, Toyota has been giving the HiAce an upgrade of new technology and safety features (it even has automatic headlights now).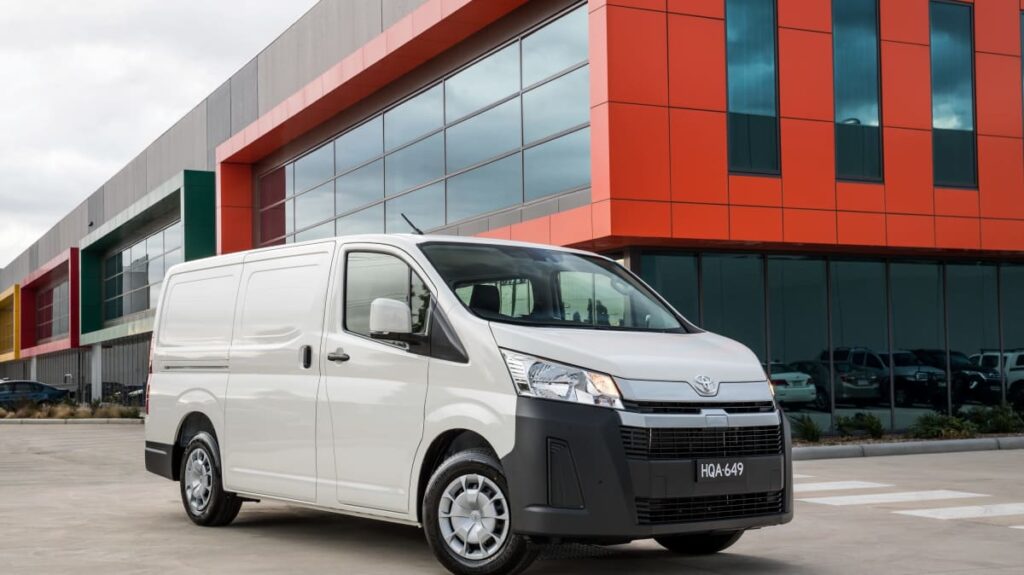 It is my go-to choice for a family trip. Give it a try if it ticks all your boxes.
Popular posts
---