The 15 Most Popular JDM Car Models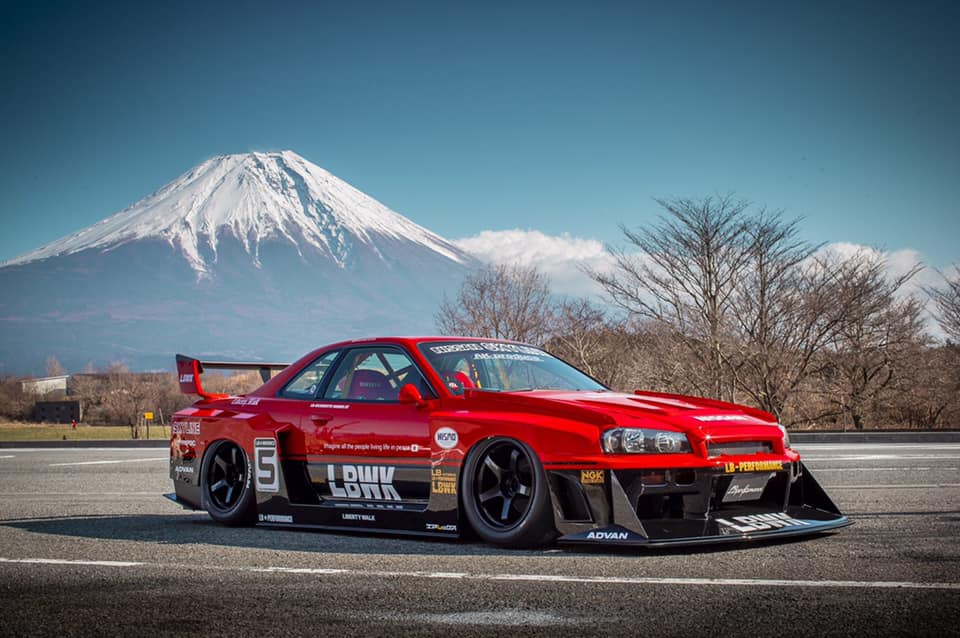 If you have been following our website, then you must have an idea about what a JDM car looks like or what JDM stands for. If you happen to come across this site by chance, then we have good news for you. If you're trying to find a car that best fits your needs or maybe you are just a car enthusiast, then JDM might just be the thing.
JDM stands for Japanese Domestic Market, however, sometimes we call JDM cars JDMs, since the Japanese car market is the most prominent out of all products vehicle-related. This line of products is distinctly popular in many developed and developing countries alike, due to their unique features. Here we shall discover some of the most famous JDM cars on the market.
15 Most Popular JDM Cars Of All Time
Even among these beasts of machines, there are ones that stand heads and shoulders above others. These coveted cars boast impressive engines under the hood and even have a lot of horsepower to boot. Japanese cars are simply built differently. Technological advances have made their way into the ever-prospering field of automobile innovations, something that the Westerners certainly have to take note of.
Without further ado, I present to you our pick of the most iconic cars that Japan has to offer, in no particular order. We also feature some legendary Japanese-made cars that originate in other countries, so stay tuned and don't be surprised if you've seen one before, they are indeed well-known.
1. Nissan Skyline
Chassis code: C10, C110, C210, R30, R31, R32, R33, R34; Years: 1969-1973, 1989-2002
The Nissan GT-R R35 is now open for buying, but there is just something special about the ones that used to have Skyline engraved in their names. The original Skyline R32 GT-R was first hailed by the Australian press as the "Godzilla" as a tribute to its Japanese origins. The name wasn't an exaggeration by any means, as it was certainly the benchmark for race cars, as shown by its debut in the first Fast and Furious movie, in the hands of the late Paul Walker. The R32 has gone down as one of the legendary cars of the late 80s, it had spectacular performance: 0-62 mph in 56 seconds and a 156-mph top speed. The Nissan Skyline in general has made a name for itself by spotting the same sense of quality and robust mechanicals.
2. Honda NSX
Chassis code: NA1; Years: 1990-2005
The NSX was Honda's answer to Ferrari and Lamborghini's cars but is much more affordable to run, easier to drive and maintain in good shape. Powered by a V6 engine with 280bph, it is good enough for an acceleration from 0 to 62 mph within a 5.5 second span, with a top speed reaching 170mph. Now that is impressive. Recently (2016 in particular), the Honda NSX line has been rebooted, with chiseled design that also matches today's aesthetic sports cars. However, it should be noted that its predecessor's qualities are not to be scoffed at. The Honda NSX was actually one of the first pure sports cars that had been developed by Honda, as evidenced by the name itself: "New Sportscar eXperimental". Cool, right?
3. Nissan Silvia
Chassis code: S10, S110, S12, S13, S14, S15; Years: 1965-1968, 1975-2002
The Nissan Silvia is another series of sports coupé that I want to introduce on this list of best JDM cars. Among these coveted cars, there is one that stands out as the most famous, that is the S15, hailed as the king of drifts. An upgraded version of all its previous variations, it has an engine that can be modified to achieve 400hp, combine that with a lightweight build, and you have an interesting machine at your disposal.
4. Toyota Supra
Chassis code: A80; Years: 1993 – 2002
One of the most sought-after cars of all time. This monster made its debut in the early 90s, The Americans named it Toyota Supra MK IV as they didn't want to follow the original name. The 2020 model was even auctioned at a whopping price of $2.1 million, which was then given to a charity fund. It is considered one of the best cars ever made, that's it. There really isn't much to say about the car. Again, this Supra model was a tribute to the famous saying in the fast and furious movie about the car (from Paul Walker to Vin Diesel): "I owe you a ten-second car."
5. Toyota Chaser
Chassis code: X30, X40, X60, X70, X80; Years: 1977-2001
The Chaser was a mid-size car produced by Toyota, sold at the Toyota Vista Store exclusively in Japan. It is a sedan-type car that was intended to provide buyers with a "luxury sports sedan" and was a direct competitor with the Nissan Skyline coupé. The X100 chassis created for motorsports became famous in drifting events, some are modified extensively for use in drifting.
6. Toyota Century
Chassis code: G20, G30, G40, G50, G51, G60; Years: 1967-2017, 2018-present
A chauffeur-driven, luxury-type sedan that claimed to rival even Rolls Royce. However, back in the days, and even now, this line of cars struggled to prosper. The second generation is armed with a Japanese 5.0 litre V-12, whereas its previous generation used the V-8, but surprisingly, the third generation (2018-now) reverted to using the V-8. Befitting of its name, you should be prepared to pay a handsome amount to own one of these babies ($180,000 if you'd like to know).
7. Mazda RX-7
Chassis code: SA22C, FC3S, FD3S; Years: 1978-2002
The Mazda RX-7 was marketed by Mazda as a car that made use of a compact, lightweight engine "Wankel rotary engine", it spanned across 3 generations. The FD RX-7 was Motor Trend's Import car of the year and went on to win Playboy's car of the year in 1993 as well. Once it was released, it was touted as "the purest, most exhilarating car in the world". Interestingly, the RX-7 was a two-seater in its early days, but Mazda introduced an option for a 2+2 body style in the later generations. You can probably surmise how legendary this car was for the 80s folks. Oh, have we mentioned that a Mazda RX-7 FC was featured in the classic anime series Initial D?
8. Nissan 180SX
Years: 1989-1998
Most would suggest that the Nissan 180SX was great value for money. Despite its looks, it certainly is very fast. If you want to try drifting, then this model is for you. It is another compact sports car that is suitable for spirited driving, track racing, off-roading etc. You can get a good start off the line with it, as noted by many. Coupled with its drifting abilities around the corner, it is certainly a rare breed of cars.
9. Suzuki Cappuccino
Chassis code: EA21R; Years: 1991-1998
Designed to meet the Kei car standards, the Cappuccino has a turbocharged, three-cylinder, 657cc DOHC engine. There are also three removable panels, so you can use the car as either a closed coupé, T-top or targa. Along with the Autozam AZ-1, Honda Beat, the Suzuki Cappuccino was called the ABC or kei-sporty cars. Also, the Suzuki Cappuccino was described as a highlight in an otherwise mediocre Suzuki lineup of the mid 90s. However, with a small fuel tank and limited boot capacity, it is not meant for daily use. Also, the high price tag will surely make you have second thoughts about buying one. Even so, it might serve as a fun addition to those hardcore fans' collections.
10. Toyota Sprinter Trueno
Chassis code: TE27, TE37, TE47, AE85/86 … Years: 1972-2000
The Sprinter Trueno series had a ton of versions, and the Sprinter Truenos were exclusive to Toyota Vista Store locations. The AE86 was the Initial D-featured model, and it surely didn't disappoint us viewers. Thanks to its tires' design, you can actually make the drift for a change. It had the iconic retractable headlights and is an overall good drive as a compact sport coupé.
11. Mazda Autozam AZ-1
Years:1992-1994
The Autozam is a mid-engined kei-class sports car, but it was inspired by Suzuki, which happened to be where it got its engine from as well. Its engine was a 657cc turbocharged engine. This type of engine only produces extra power (which uses extra gas) when required, so if you are only gently cruising, the engine shall do the same, in contrast to other types of engines. Coming into the market during the recession in Japan, the AZ-1 however, was dubbed "too expensive and cramped for a kei car", billed at around $12,400.
12. Honda Beat
Years: 1991-1996
The Honda Beat wasn't a very mass-produced car, however, we do have a soft spot for this one. The only two mainstream models were the PP1-100 and the PP1-110. There were also some limited editions. The Beat engine utilized a system called the MTREC (multi throttle responsive engine control) instead of the turbocharger or supercharger, which only allowed for a top speed of 84 mph. A horde of 569 Honda Beats set the world record of the largest parade of Honda cars. The Beat was a testament to the rise of the wave of Kei-style sports cars, along with the Mazda Autozam AZ-1 and the Suzuki Cappuccino.
13. Toyota MR2
Chassis code: W10, W20, W30; Years: 1984-2007
The Toyota MR2 is another two-seat, mid-engined, rear-wheel-drive sports car on this list of JDM cars. This car was a small, economical, and sporty car, which was fun to drive, by the way. Particularly notorious, the MR2 Spyder was introduced in the USA to be a lightweight, fast, and very efficient monster, however, it didn't stop the people from calling it "the most dangerous car" in the world, due to the issue of oversteer. Despite that, other models perform decently for their price group, most of which range from $10,000 to $50,000.
14. Toyota HiAce Van
If you are looking to transport a "horde" of people or loads of goods, then the Toyota HiAce Van has been the favorite on the market for a while now. Better still, Toyota has been giving the the HiAce an upgrade of new technological and safety features (it even has automatic headlights now). It has improved itself in terms of accommodation and ease of driving. If there is one phrase to describe my feelings about this car, it must be "don't turn a blind eye on it". It is my go-to choice for a family trip.
#15. Suzuki Jimny
Chassis code: LJ10, LJ20, SJ20, SJ30, SJ40; Years: 1970-present
The Suzuki Jimny is a line of four-wheel-drive off-road mini SUVs that have a rigid, tough look to them. Don't confuse yourself about the name, it's "Jimny" not "Jimmy", although I would've called it Jimmy based on its masculine shell alone. During the second generation (1981), the Suzuki Jimny conformed to the Kei standards, which featured choices of 550cc and 660cc three-cylinder engines. Nowadays, these cars are getting revamped, with more capacity on its four-cylinder engine, rigid front and rear axles with separate differentials; however, their days on the market are numbered. Despite the lack of buyers, the Suzuki Jimny still has dedicated followers around the world.
How Much Are JDM Cars?
If you're reading these lines, then I suppose JDM cars have piqued your interest. Acquiring new knowledge has always been a joy for me, and among all the car brands I've had the chance to read about, there is always something more fascinating and diverse about JDM cars. If you've decided to put money into one of these beautiful cars, then let me inform you on some of the methods to go about buying one.
JDM cars come in different shapes and sizes, literally. Kei cars are often lightweight (and some are box-shaped) and compact. They allow for a lot of room whether it's a large van-type or a small one and are usually priced at over a million yen (that's 10,000 in US dollars) for a new one.
JDM sports cars are a little bit more expensive, we are looking at $42,000 for a Nissan RX7, $55,000 for Toyota Supra JZA80. For rarer ones like the original "Godzilla" Nissan Skyline GT-R R32, prices can climb to around $140,000.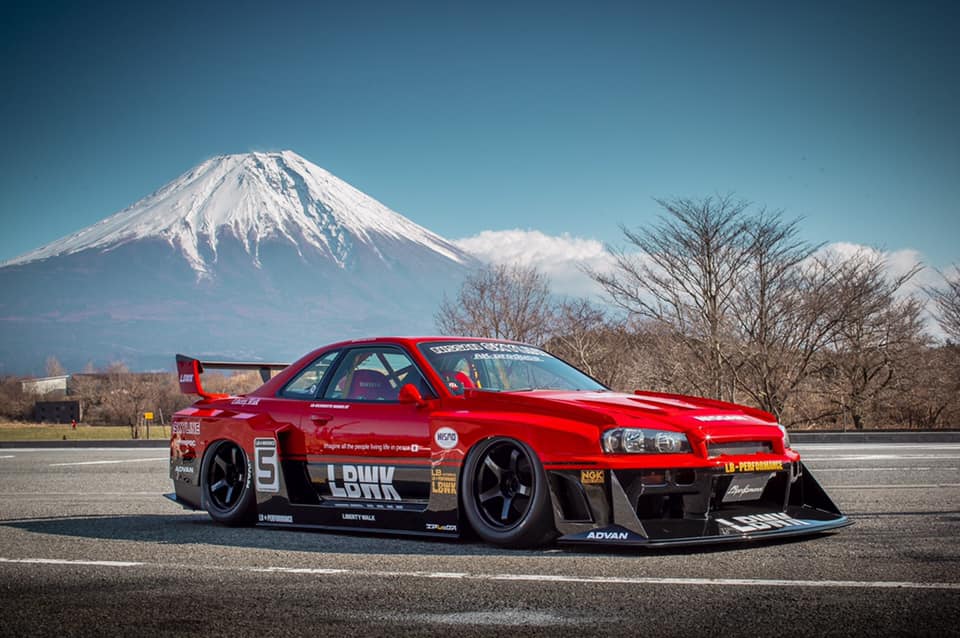 There are many ways to buy a car from Japan, you can either buy from local sellers, or import directly from Japan.
Opting for local sellers is very reasonable for those who don't want any of the hassle that comes with choosing import methods, and all the troublesome paperwork entitled to it. An added bonus is that you can see the cars for yourselves and the state they are in, however, just be sure to budget carefully.
At much better prices, a great alternative to this is to follow our websites' own import packets. Send inquires for the cars you like, make the call (contact details down below), and our service providers will guide you through the stressful process of getting your favorite car to your doorstep at ease. Importing a car directly from Japan has never been easier with JDM Export.
However, I must have you know that whichever car you will end up buying will be a secondhand car. All of this assumes that you are pursuing a JDM car, since JDMs can only be imported outside the borders after having reached 25 years of age, and any cars that are made outside of Japan are only considered Japanese-themed cars, the differences between these 2 types are rather striking even if you are to compare those of the same names. Keep in mind that any Japan-related cars should be durable enough to last a longer time than you'd expect from the looks of them.  
Popular posts
---