How Much Horsepower Does A Nissan Skyline GT-R R34 Have?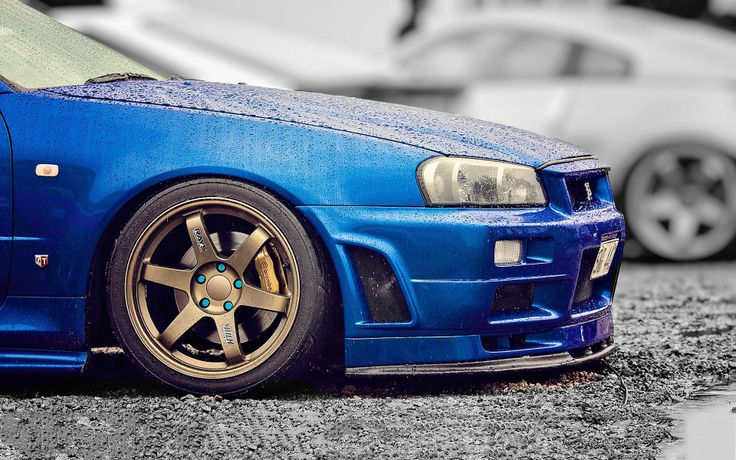 The Nissan GT-R R34 is considered one of the legends of the JDM community and the most sought-after Japanese sports car, even if the special edition has an average price equivalent to the new top-notch supercars. The value of the Nissan GT-R R34 has also been boosted thanks to its association with the late actor Paul Walker when appearing in the Fast & Furious series. In addition to appearing in the Hollywood series, the R34 is also known by car enthusiasts for its incredible horsepower. If you have no idea how much horsepower does a Nissan Skyline GT-R R34 have? Let's follow our article:
Nissan Skyline GT-R R34 – A Legendary Car?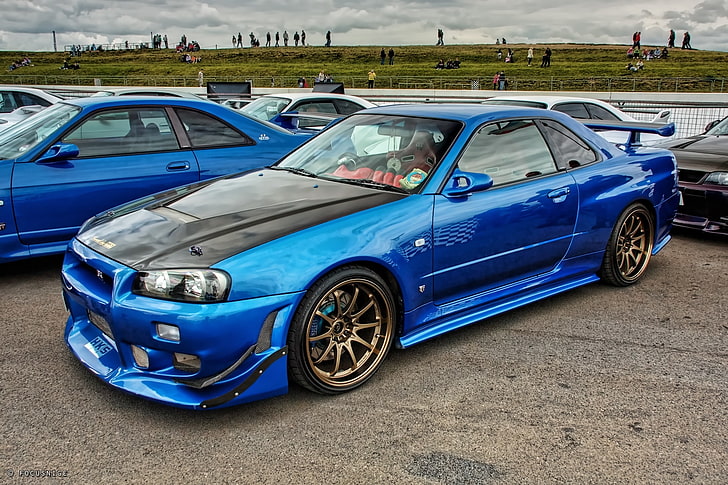 Skyline GT-R R34 is the forerunner of the Nissan GT-R R35 supercar today, a R34 was very popular with car tuning and street racing in the early 2000s. Launched in 1999-2002, the original car uses a twin-turbocharged engine block and is equipped with a Getrag 6-speed manual transmission and four-wheel drive system, giving the ability to accelerate from 0 to 100 km / h in 5.2 seconds, a maximum speed of 250 km/h.
It can be seen that Skyline GT-R R34 has appeared in many video games and movies which makes it well-known in popular culture. In comparison with the previous Skyline GT-R generations, R34 has a shorter wheelbase and smaller dimensions to improve handling. It was available in coupe and sedan body configurations. All models were equipped with an inline 6-cylinder engine from the RB family. Possessing many outstanding features, R34 has become the passion of many racers in the world. However, do you know how much horsepower does an R34 have? Let's move to the most anticipated part of our article:
How Much Horsepower Does A Nissan Skyline GT-R R34 Have?
Back in the 1990s, all the Japanese car companies had an honorable agreement that they wouldn't produce a car with a massive 276 hp. In a country with many densely populated cities, they favor Kei-cars and consider too powerful cars unnecessary. But, just because it's "unnecessary" doesn't mean it's not "interesting."
The Nissan Skyline R34 is proof of that, as well as the "sweet lie" of the Nissan engineers when the R34 Skyline was announced to own only 276bhp from the 2.6L twin-turbo engine block in line. But in fact, the R34 right out of the factory possessed a power exceeding… 400 HP. This is probably the reason why the Skyline R34 has become a legend, a dream car of all drivers.
Actually, when talking about Nissan GTR Skyline R34 Horsepower. In reality, you can easily find the specs in the brochure or car's guide manual and it will have a horsepower rating. Those horsepower ratings are located on the engine and usually consist of four numbers. The maximum number of horsepower at a certain rpm and the maximum number of torque at a certain rpm.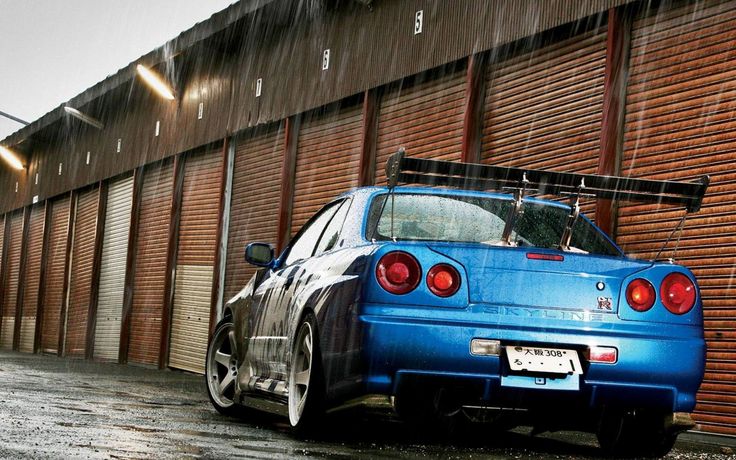 A dynamometer measures torque, horsepower is a value calculated from rpm measurements. Under the hood is a 2.6- or 2.8-liter inline six-cylinder. This generation of Skyline has a variety of specifications, we all know about Z-tune, V-Spec, and M-Spec. Known widely as a tuning legend, the R34 has seen improvements from almost every tuner on the market. One of them is "I-Demon", which currently reaches a capacity of 1,000 horsepower.
As we mentioned above, as part of a gentleman's agreement between the Japanese automakers: the engine's stated output can't be over 280 hp. But in fact, the car was tested at 330 hp. Equipped with a cast iron engine block, this will make it easier for many modifications, and some were modified to deliver over 1000 hp.
How Much Does It Cost For A Nissan Skyline GT-R R34?
Designed with unique designs, Skyline R34 was given its price equivalent to supercars. So how much do you have to pay when buying a Skyline R34? 
Nowadays, Nissan Skyline GT-R R34 can be like a "forbidden fruit" for drivers in North America. They are not officially imported and have to go through private importers with complex crash and emissions testing processes. You have to wait until 2024, GT-R R34 will be legally imported into the United States. Therefore, the price of Skyline GT-R R34s in the US is often very high.
The most typical is an extremely rare Millennium Jade M-Spec Nür version, which has just been auctioned in Japan for more than 33 million yen, equivalent to 313,000 USD. Compared to R32 and R33 versions, the R34 is considered the most expensive version of the Nissan Skyline GT-R due to its legendary status. Now, the price for Skyline R34 will range from $40000 to $50000, for special versions, the cost would be from $80000 – $100000 or even more.
Closing Thoughts
The R34 made use of Skyline's famous combination of turbocharging and all-wheel drive to create amazing horsepower for racers.
Although that's what the factory told everyone, many were found to produce close to 400 hp or more. Gear swapping is done using a short manual transmission.
It can be seen that compared to its predecessors, the R34 has made a breakthrough in creating a machine with great horsepower and outstanding acceleration.
Popular posts
---