Here's Why You Need a Toyota Chaser JZX100!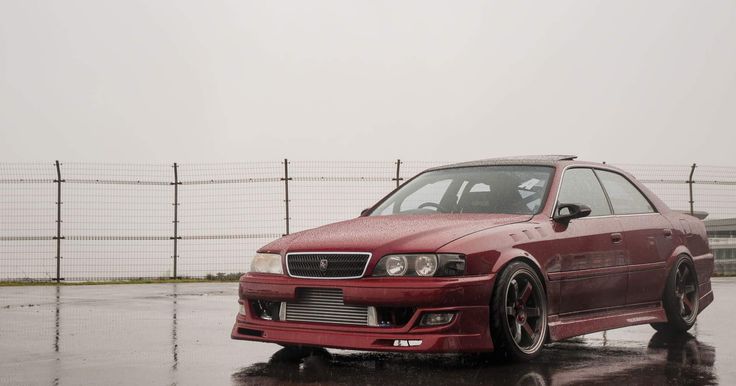 If you are looking for a classic JDM car to immerse yourself in Japanese car culture at an affordable price, the Toyota Chaser JZX 100 is the ticket for you.
You may be attracted by other brands like Supras or Skylines but a Chaser JZX 100 still has a unique feature from the leading Japanese car brand – Toyota making it become an outstanding option for import. Below, we will analyze some reasons why you need a Chaser JZX100 in your JDM car collection. 
A Brief History Of Toyota Chaser JZX100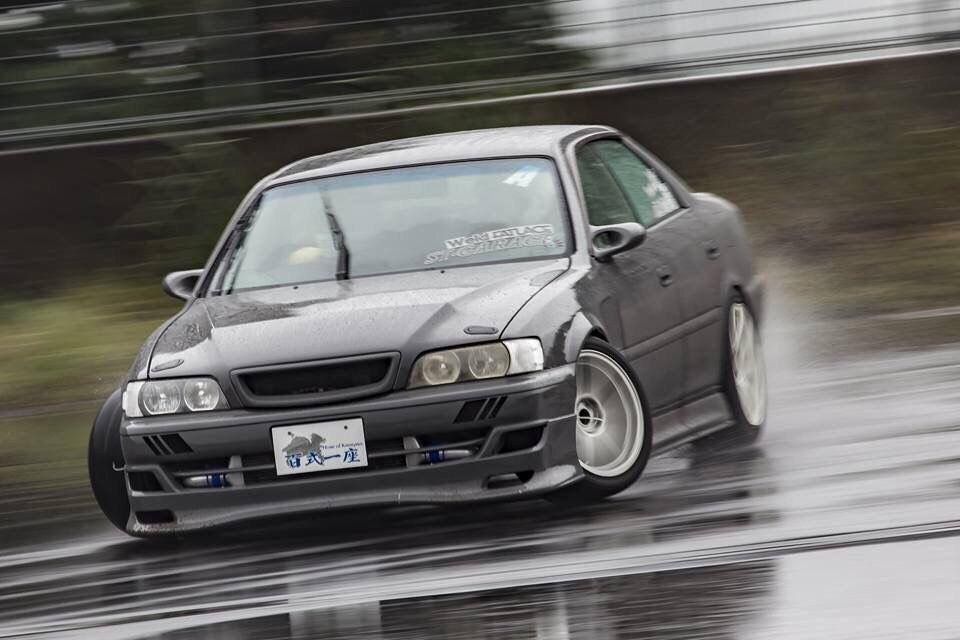 JZX100 is the 6th generation of Toyota Chaser first launched in 1996 and continued to be produced from 1996 to 2001 these models are also the final revised version of Chaser. This car has been a staple of the Japanese drift community and gradually became famous after the drift revolution on the streets of Japan and around the world in the late 90s and early 20s.
If you are a fan of Gran Turismo (a racing simulation video game). You will see the appearance of JZX100 continuously in many versions of the game. At that time the JZX 100 not only competed with JDM cars but it was also considered a formidable competitor of the BMW E46. Thanks to its aggressive style with a wheelbase 1/10 inch longer than the BMW E46.
However, the JZX 100 is still appreciated for its aesthetic and classic design. Not only the design but Toyota Chaser JZX 100 also possesses outstanding features that attract drift enthusiasts. Let's move to the next part to find out the answer to the most awaited question:
Why You Need A Toyota Chaser JZX 100
Toyota chaser engine
The engine is one of the important factors that make the success of any one of these machines and the JZX 100 is no exception. Still equipped with a 1JZ-GTE engine block although only a single turbo configuration. Under the hood is the 2.5 liters turbocharged – inline six cylinders with an incorporated VVTi or variable valve timings to help improve the fuel economy.
In addition, you can choose from a customizable 2JZ – 3-liter engine version. However, both 1JZ and 2JZ engines also can produce the same horsepower 276 HP and for the 2JZ engine, you will have tuning ability. This is the maximum horsepower that the Japanese automakers have set at that time to follow the government rule and safety standards.
JZX 100 – A good car for drifting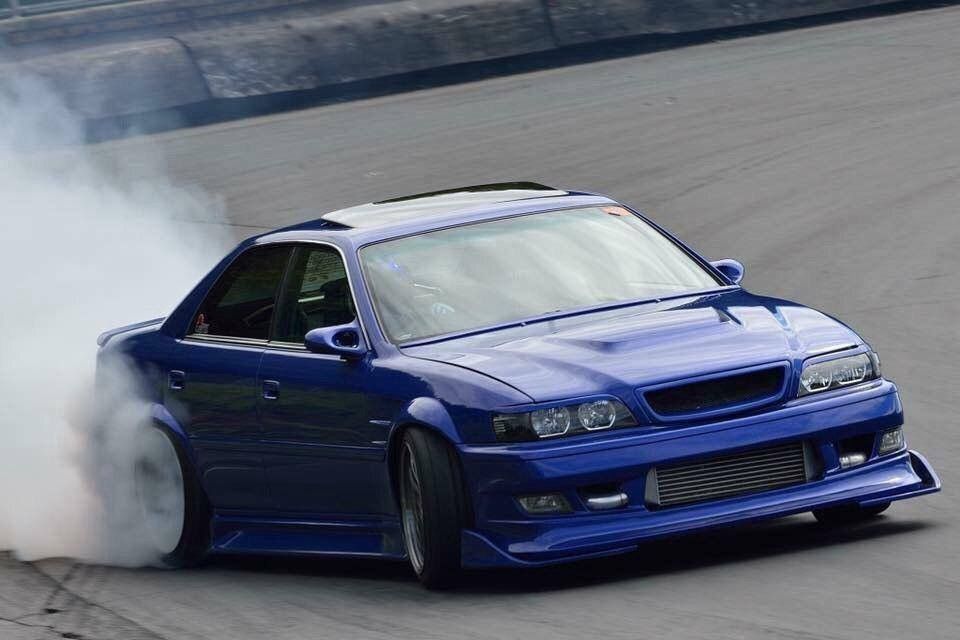 Known as Toyota's 'triplet sedan" because it shares the same chassis with Toyota Mark II. Since it has a basic RWD layout and the inclusion of a high-powered reliable engine (1JZ-GTE) it was an obvious choice for drifters.
In addition, the chassis is very popular amongst enthusiasts and drifters due to its stiff chassis and power-to-weight ratio. The long wheelbase allows the car to be more predictable during transitions. Although it may not look as aggressive as it would with a shorter-wheelbase car.
Aftermarket parts are abundant and you can customize the car to your liking as it's widely used for tuning, especially for drifting.
Parts availability
We know that one of the priorities when you choose a drift car is the availability of aftermarket parts. When you perform operations drifting, some parts in your car will be easy to damage and you need to replace them immediately.
However, you don't always have spare parts available, sometimes, you will need to wait over a month to have your parts and it must be annoying. Fortunately, we can say that another advantage of the Chaser JZX100 is that they have tons of spare parts from the interior upgrades to other parts like engines, wide-body kits, or exhaust systems.
So if you are not careful to damage the transmission or every ruined suspension arm, or need coil overs, they have lots of parts in stock. You can always get that from any dealer.
JZX 100's exhaust system
One special thing when talking about this Toyota Chaser is that it has a full titanium exhaust that makes it sound really good, especially when you drive on the street. With such an exhaust design, it helps to improve exhaust gas flow and reach better performance.
The boost will increase by about 3 to 4 PSI and of course, this system is designed for racing purposes. Combined with the 276-horsepower engine block, the JZX100 can allow you to make loud accelerations. With the power from the original turbocharged engine combined with a front-mounted intercooler and a straight pipe, you can experience great acceleration.
Sump Up
All in all, the Toyota Chaser JZX100 has become a popular drift car with its performance-oriented chassis and excellent powertrain. We believe that If you are a drifter, you can't ignore this class car.
From the factory, the car may look like a boring executive sedan but with the right body kit, wheels, and right height, it can look cool. We hope that the information we shared in the article will help you make the right decision when buying a Chaser JZX100.
Popular posts
---