What Engine Does The Toyota Chaser Have?
Many car enthusiasts have commented that there's no better way to take the edge off than a well-chosen Toyota Chaser or Chaser is a durable machine designed for only drifting. Do you know what made the reputation of this Chaser?
Many factors contributed to the success of Chaser generations and we can't help but mention its engine – the key part of any vehicle. So what engine does the Toyota Chaser have? Let's deep down:
Find Out The History Of A Toyota Chaser
We're gonna get to find out the engine of the Toyota Chaser but before that, let's rewind a little bit about a history lesson. In 1977, Toyota introduced a new revision with the same chassis as Toyota Mark II and the Cresta and called it Chaser.
It was the same as the regular Mark II but less luxurious and more affordable. All Toyota Chaser models are produced as mid-size sedans, a four-door sedan with a hardtop.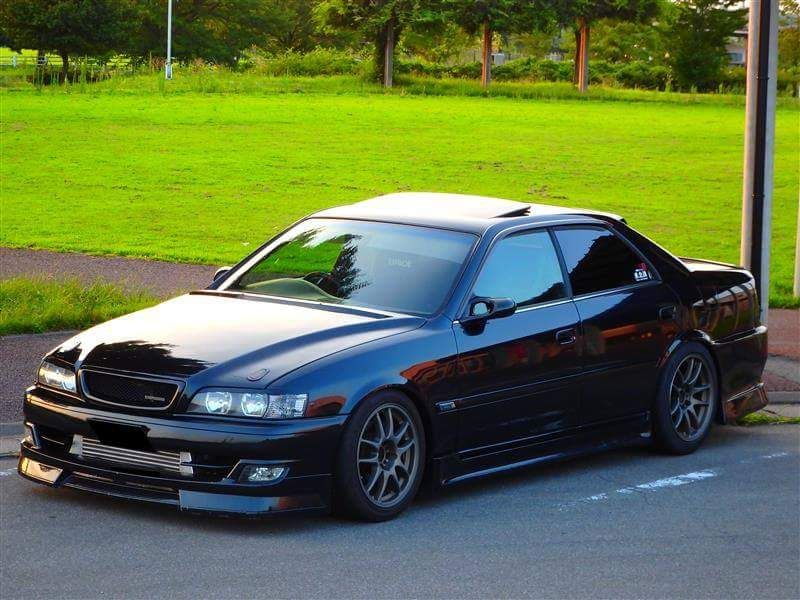 In 1980, Toyota expanded the Chaser line with the Chaser Avante. The Avante's suspension was tuned specifically for aggressive driving and possessed an all-new heart beating under the hood – 1G-GEU engine. Over 6 generations, Toyota Chaser has been increasingly perfected and upgraded with many special features. In 1996 Toyota released the final modification of the Chaser with improved fuel efficiency and increased torque.
Unfortunately, in 2001, Toyota decided to discontinue manufacturing Chaser models and they were replaced by a new model – Verossa, however, these models also have the same model code. However, now Toyota Chaser is still extremely popular in the drift community.
The Toyota Chaser predominantly focuses on compact styling and good gas mileage. It's what they were known for. Now, you might have a little knowledge about Toyota Chaser, let's move to the most looking forward part:
What Engine Does The Toyota Chaser Have?
Throughout 6 generations, the Toyota Chaser engine has been improved more and more making it become one of the best cars for drifting:
In the first generation in 1977, the Toyota Chaser was manufactured with the chassis codes X30, X31, X40, and X41. They were powered by the 1,8 liters- 4 cylinders engines: 3T-U, 13T-U, and 18R-U (2 liters) and 6 cylinders L M-U/EU engines. These 3 types of engines are all single-cam engines tuned to save fuel and help cleaner emissions.
In 1980, Toyota launched the X60 version equipped with a 1G-EU engine. Moving on 1G series replaced the 3M and 4M engines. These engine blocks were made 30 kg lighter due to a better casting method. The 1G-EU inline-six engine differed from the straight-six previously offered in America. And it is a new six-cylinder 2.0-liter single-cam petrol engine and an L-series diesel engine with a four-cylinder 2.2-liter. The 1G-EU featured hydraulic lifters so that there are no periodic valve adjustments and also reduces the valve drain noise from the engine. Besides, the 1G-EU differentiates itself from its non-emissions compliant brother 1G-E using having a better mapping in the ECU which enables it to produce more power and torque compared to the prior. This engine platform was very solid and continued to push Toyota's reputation for reliability.
In the 3rd and 4th generations, Toyota Chasers have been improved with the 1G-GEU and 1G-GTE engines. These engines do share the same cylinder head design that was code developed with Yamaha with only slight revisions to the ports. It can be said that GT Twin Turbo is one of the most powerful variants with a capacity of 210 PS (154 kW; 207 hp) at 6200 rpm.
With the development of technology, the Chaser engine versions only got better and better. And in 1990, there was a major change to all the Toyota Chaser lineups when being equipped with a completely new engine 1JZ series. The 1JZ engine series has an enviable reputation for its high horsepower engine and solid reliability. It is an in-line 6-cylinder engine with a distributed injection system that produces 280 horsepower. 2.5-liter and timing drive – belt. The 1JZ-GTE engine began to be produced in 1996, was equipped with a VVT-i system, and was characterized by an increased compression ratio (9.1: 1). In the modified Toyota Chaser, it has an improved VVT-i system with updated valve seals to reduce camshaft friction, continuously variable valve timing and efficient cooling of the cylinders. These improvements improved the engine's physical compression ratio and reduced fuel consumption.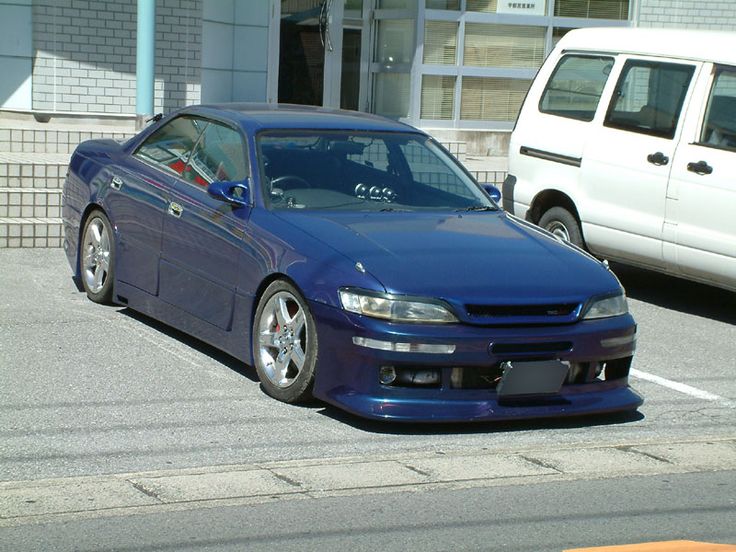 Some 1JZ-GTE Engine Problems
Specifications 1JZ-GTE
| | |
| --- | --- |
| Engine capacity (cm³) | 2491 |
| Maximum power (hp) | 280 |
| Maximum torque (N * m (kg * m) at rpm) | 363(37)/4800378(39)/2400 |
| Fuel consumption (l/100 km) | 5.8 – 13.9 |
| Engine type | 6 cylinder, 24 valves, DOHC, liquid-cooled |
| Maximum power, h.p. (kW) at rpm | 280(206)/6200 |
| Compression ratio | 8.5 – 9 |
| Cylinder diameter, mm | 86 |
| Piston stroke, mm | 71.5 |
Although the Toyota 1JZ-GTE engine is famous for its reliability, it has some minor drawbacks:
Overheating of the 6th cylinder. This component of the engine is not cooled enough due to design characteristics, which is why the unit had to be modified.
Auxiliary belt tensioner. All attachments are fixed on a belt, and this part wears out quickly during sharp driving during acceleration and deceleration.
Damaged turbine blades. Some versions are equipped with ceramic rotor turbines, increasing the risk of engine damage and destruction at any distance.
Hopefully, after finding out what engine does the Toyota Chaser have? You will have more useful information before choosing a model of Toyota Chaser. 
Popular posts
---