How Much Weight Can A Honda Acty Truck Carry?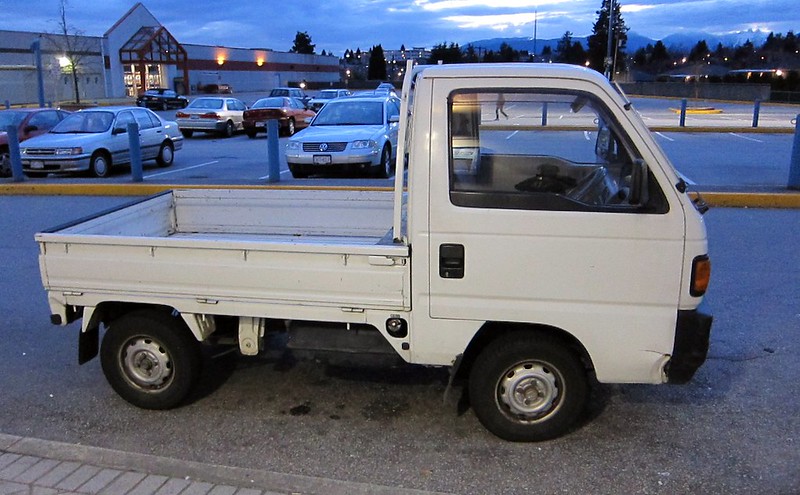 Besides the factors about the Honda Acty dimensions, specs, or engine, how much weight can a Honda Acty truck carry? This also is the question that many drivers want to know when deciding to buy this car. If you have the same concern, don't worry! We will make everything clear in this article:
Honda Acty Truck: Somethings To Know
When coming to JDM Honda – rear-wheel drive with a mid-engine, many car enthusiasts will immediately think about Honda Acty trucks. An Acty truck is a Kei-type truck manufactured by Honda from 1977 to the present time and produced exclusively for the Japanese domestic market.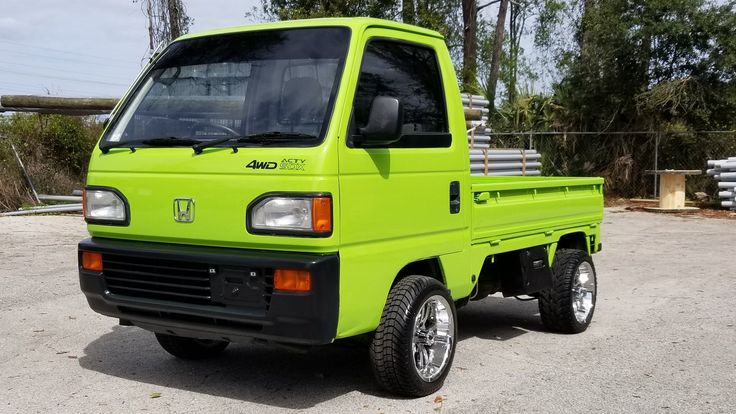 Compact, tough built, and durable are the adjectives used to describe these trucks. Besides, the trucks are also used multi-purposes both to transport goods as well as for commercial purposes. That's why these trucks are not only successful in the Japanese market but are gradually becoming popular all over the world.
Although not equipped with high-end features like other vehicles, Honda Acty trucks are widely known for their loading capacity, especially since these cars are sold at an extremely affordable price.
Another special thing about this truck is the position of the engine. It's a midship engine. Over 40 years of development, Honda engineers have constantly improved the engine for Acty to bring the most durable engine blocks.
Currently, the latest model is equipped with an engine – E07Z (660cc), SOHC, and 3-cylinder that can make the power of 45 PS and a torque of 59 Nm. Known for its loading capacity so how much weight can an Acty truck carry?
How Much Weight Can A Honda Acty Truck Carry?
Before knowing the answer, we need to know How much does a Honda Acty truck weigh? Compared to other mini trucks, the honda acty weight is quite lightweight just only 1476 lb while the weight of the Mahindra Supro or Tata Ace Mega is 2667 lb and 4321 lb respectively. Although this Honda truck has an extremely compact size, the loading capacity will never make you disappointed.
Normally, mini trucks can carry about 700 to 800 lb. Although there are some trucks that can carry up to 850 lb like a Mahindra Supro it's not quite popular and the weight of the car will be very heavy.
So how much weight can a Honda Acty truck carry? Our answer is that the loading capacity is a maximum of 772 lb. In some modified versions, when the engine is replaced with a larger capacity, this will increase carrying capacity as well as achieve higher efficiency. We made a table below to show you the Honda Acty specs and the loading capacity and other trucks. You can take a quick look:
| | | |
| --- | --- | --- |
| Brand | Weight (lb) | Loading capacity (lb) |
| Honda Acty | 1476 | 772 |
| Subaru Sambar | 1628 | 710 |
| Mitsubishi Minicab | 1630 | 772 |
| Suzuki Carry | 1490 | 770 |
| Mahindra Supro | 2667 | 850 |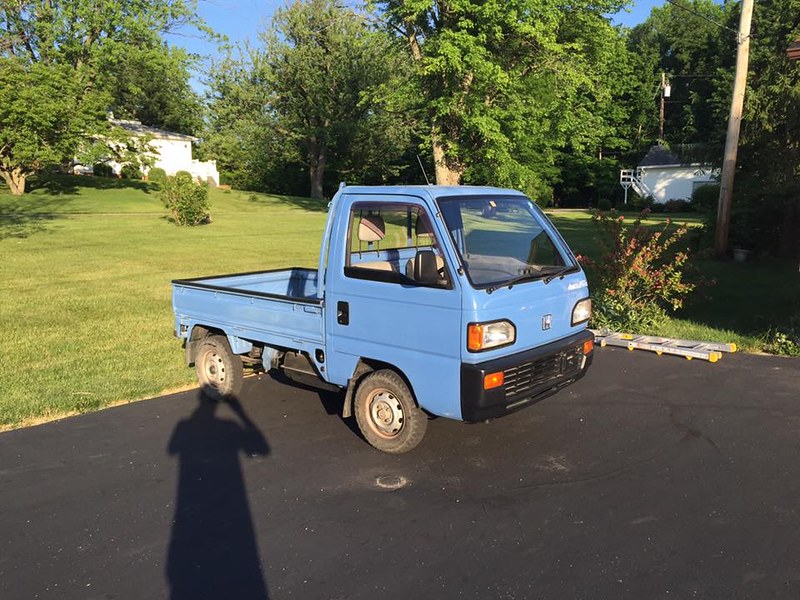 FAQs
How to calculate the payload of trucks
Knowing the truck payload is very important, it can help you to avoid the override penalties. The driver of the vehicle needs to make sure that the truck they're driving is complying with the law. Not only that but when the truck is carrying the right allowed weight, it can help you drive more safely and improve the lifespan of the vehicle.
In case your truck does not have detailed instructions, how can we know the load capacity of the vehicle? Don't worry! We will share with you how to calculate the vehicle's load and you can apply this formula to any truck:
Loading capacity = GVWR – curb weight
GVWR: Gross vehicle weight rating, you can find this indicator on the sticker on the driver's side of the door
Curb weight: When identifying maximum payload and towing capacity, you need to know the curb weight, which includes a full tank of gas and filled liquid but no passengers or cargo.
The mass of your truck constitutes part of the GVWR, as does the load you carry. By removing curb weight from the total vehicle weight, you'll get an idea of the additional load your truck can carry.
Is Honda Acty truck legal in the US?
Our answer is "Yes". You can own and drive a Honda Acty truck in the US as long as the truck meets the 25-year rule. This is the rule by which any motor vehicle can be legally imported into the United States for road users.
You can get any Acty truck as long as they have been produced from 1977 to 1997. However, Honda Acty trucks may be imported into the United States as off-road vehicles; however, they must be permanently modified to have a top speed of 25 mph and be certified to meet applicable non-road emissions standards.
How much does a Honda Acty truck cost?
The average price to have a Honda Acty truck will start from $10,845 when buying a Honda Acty truck. However, you can consider getting a used Acty truck if you have a tight budget. 
Popular posts
---