How Much Is A Toyota AE86?
The Toyota AE86 is a two-door, rear-wheel drive, front-engine, mid-range sports coupe, and liftback produced between 1983 and 1987. These are the reasons that made the Toyota AE86 become one of the living legends of JDM models, besides some other names such as the Nissan GT-R, Toyota Supra, Mitsubishi Lancer Evo, etc.
Possessing such many outstanding features, whether it is too expensive to have this car. So how much is a Toyota AE86? The answer will be revealed in this article.
Toyota AE86 – Something You Need To Know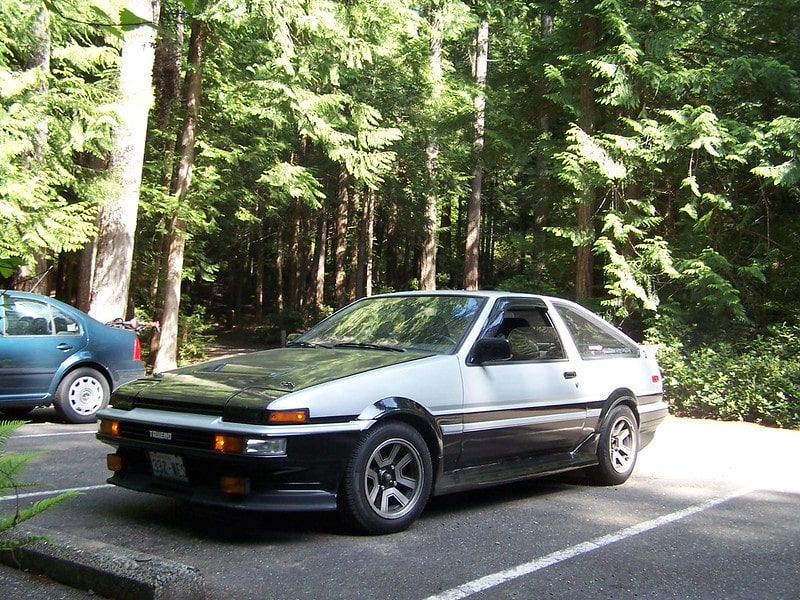 Toyota AE86 or Hachi – Roku is one of the most famous Toyotas besides the Supra or Celica. It is the common name of two models Toyota Corolla Levin (Hatchback) and Toyota Sprinter Trueno (Coupe), produced in the years from 1983 to 1987. In the car's name, the letter "A" comes from the 4A Series engine that the old Toyota Corolla used. The letter "E" represents the Toyota Corolla range. The number "8" refers to the 5th generation of the Toyota Corolla line. And finally, the number "6" indicates that this is the 6th version of the Toyota Corolla line.
For many people, the AE86 is like a Corolla in the 80s. But car enthusiasts know that the AE86 has a completely different soul from the Corolla. Having a distinctive design along with an unmistakable engine sound. Toyota AE86 has become an inspiration behind today's GT86, FT86, Scion FR-S, and Subaru BRZ rear-wheel drive sports cars.
Toyota Sprinter Trueno AE86 – What Makes It So Great?
A famous cartoon star, a drifting legend, and a rear-driver reputation in their own right. Almost 40 years after its release, can the AE86 live up to expectations? We're sure that the answer is "Yes" Nowadays, many racers still call Toyota AE86 a living legend, is it worth it? What made the prestigious of this car? There are some reasons behind this:
Toyota AE86 is equipped with a 4A-GE, DOHC, four-cylinder engine with a capacity of 1.6L and a compression ratio of 9.4: 1 for a maximum capacity of about 130 horsepower and 110 lb. ft of torque.
The AE86 has a T50 5-speed manual transmission and rear-wheel drive. In addition, the AE86 is also equipped with Toyota's T-VIS natural air intake system that allows it to take more wind at high rpm and increase capacity.
AE86 has participated in many group A and group N touring races. In the late 80s, AE86 was used by Drift King, Keiichi Tsuchiya to drift on mountain roads in Japan and from there Drift was formed. He combined these skills into a video called "Pluspy." After Pluspy became widely known, many Japanese racers used AE86 to drift on mountain roads.
It would be remiss to talk about AE86 without talking about Initial D. Initial D is a manga series written by Shuichi Shigeno from 1995 – 2013 and has been adapted into an anime. The story revolves around the Japanese street racers in Gunma in the 90s. The main character, Takumi Fujiwara, knows how to use his father's AE86 Sprinter Trueno to race and win against new and more modern cars. Initial D is also part of what makes the AE86 so popular even among non-car enthusiasts.
How Much Is A Toyota AE86?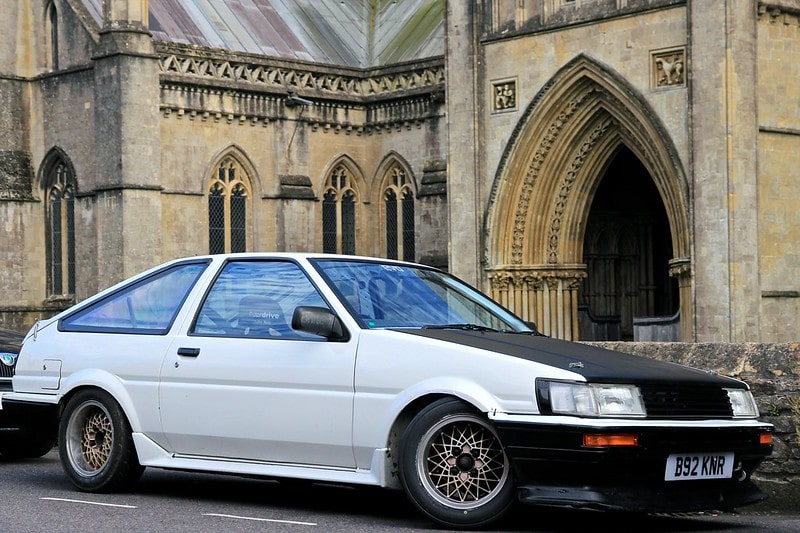 If you are a fan of the high-revving, light-weight and legendary Toyota from the 80s, Initial D (AE86) can be a good option, you can consider for the next purchase. But, are you curious about the price of this legendary car?
If the answer is yes, let's go find it with us. In recent years, the price of Toyota AE86 has been on a slight upward trend after remaining quite stable in the range of $10,000 to $20,000 for many consecutive years. Currently, If you want to buy a Toyota AE86, you must pay from $15000 to over $40000 depending on the model. We can't deny that there has been a significant change in the price of these cars.
Finals Words
Affordable price, lightweight, and easy to tune, the AE86 is chosen by many drivers for racing in races as well as for long-distance racing (rally).
Although it is no longer in production, the AE86 has always been an immortal monument of the car culture of the world in general and Japan in particular.
It deserves to stand on par with other big legendaries like Nissan GTR, for Mazda's RX-7. Although Toyota has released the Toyota GT86, the AE86 will never fade in the hearts of fans. Hopefully, the topic "How much does a Toyota ae86 cost?" will give you more information before deciding to buy a Toyota AE86.
Popular posts
---