What Engine Does A Honda Acty Truck Have?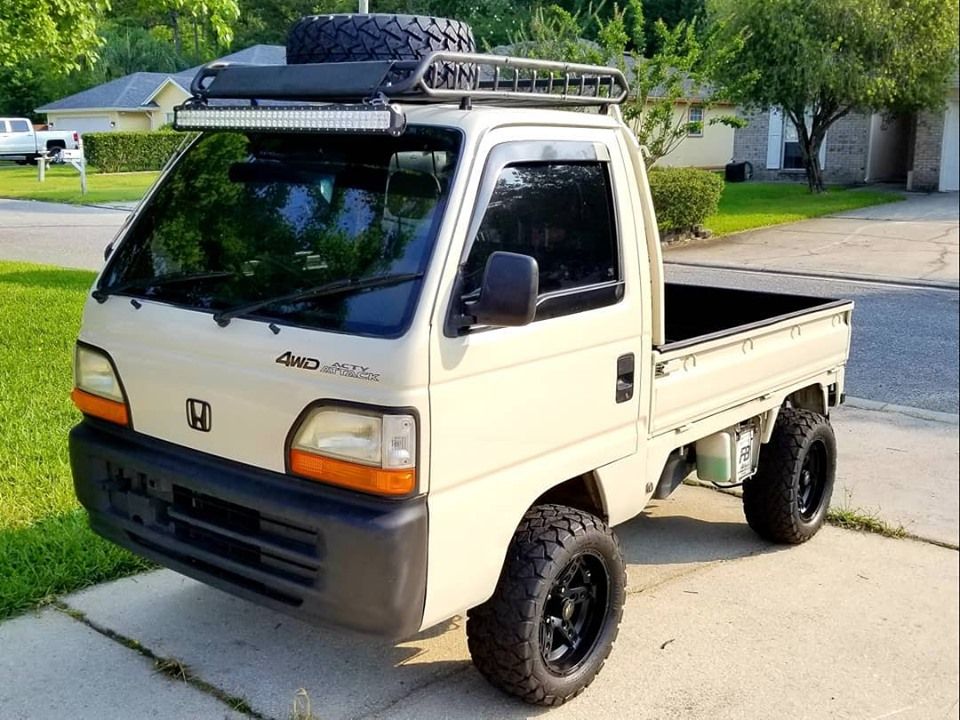 Are you a fan of Kei trucks? If "yes" we are sure that car enthusiasts can't ignore the Japanese Honda truck and one of the symbols of these cars is Honda Acty Truck. What made these small trucks become special? We can say that it's the engine. So in this article, we will go through and find out what engine does a Honda Acty Truck have?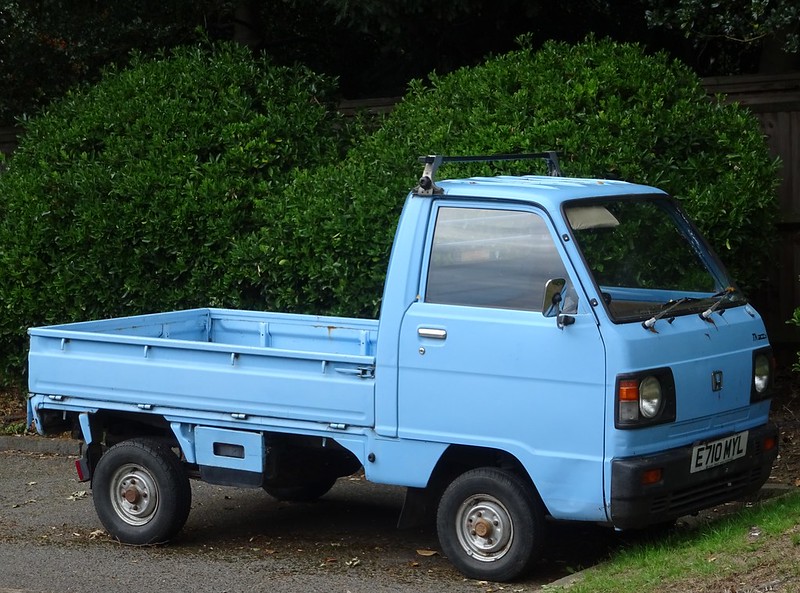 About The Honda Acty Truck
Honda Acty truck is a Japanese mini truck and it is one of the series of Honda Acty that was manufactured in 1977. In the first stage, these vehicles were only specifically manufactured for the Japanese domestic market but gradually they have become popular and have been exported to many countries.
And Acty trucks are only sold worldwide starting in 2009. Over generations have proven that Acty trucks are among the best-selling compact mini trucks that deliver and there's no better way to describe these trucks.
Acty trucks are known for their spacious loading space that allows drivers to transport goods for commercial purposes. The loading space is the biggest attraction when buying these trucks, with a length of up to 1940 mm and a width is 1410 mm or even more.
There is one thing you should know about these trucks Honda's purpose is to design these pickups into durable and reliable vehicles at a reasonable price. It means that many luxury options were not designed in these trucks like the other vehicles.
However, there are some basic options you can expect when buying this truck: the air conditioning system and the power steering. Besides, it also combined the lifting system to facilitate when drivers want to transport the goods. And the remote control system is fixed behind which automatically loads things.
As we all know, inside durable machines are efficient engines and Acty trucks are no exception. It can be said that Honda engineers have created Acting Trucks with perfect engine blocks. Are you curious about this engine? Let's find the answer below:
>> Related post: What Are The Common Issues With Honda Acty Trucks?
What Engine Does A Honda Acty Truck Have?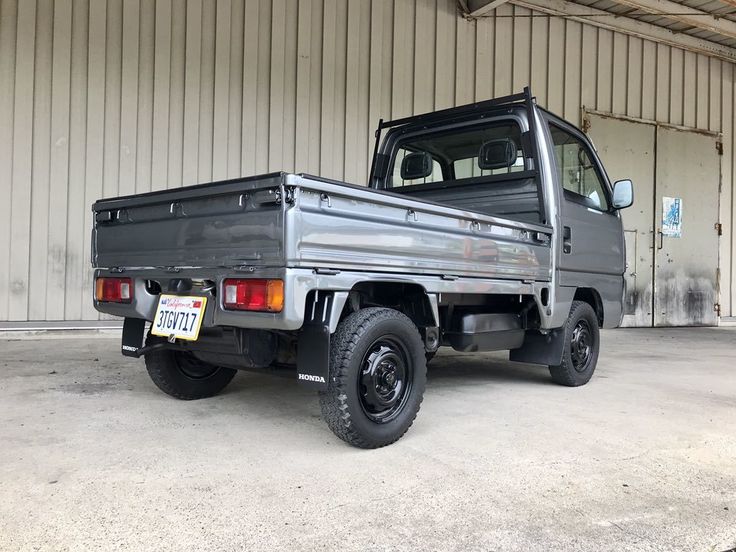 The first special when talking about the Acty truck engine is its position. The compartment engine is square in shape and is located in the middle of the loading platform.
In the first generation, Honda Acty trucks are powered by a midship engine called SOHC (or EH engine). SOHC stands for Single Overhead Cam – (Only one camshaft operates the loading valve and exhaust valve).
The SOHC is simply a single camshaft that regulates both the gas inlet and outlet. Normally, the camshaft will pull 2 valves, and the manufacturer can still install more valves, but the complexity and cost will increase, causing the wrong purpose of use. SOHC has been equipped with Honda Acty thanks to its lightweight and simple structure, so the engine does not need to use a lot of power to pull the wheels at low speeds.
SOHC is often equipped for small and cheap vehicles so that manufacturers can focus on equipping more interior features for this car. At that time, this was a 545 cc – 2 cylinders that could produce a maximum power of 20.6 kW at 5500 RPM and a torque of 41 N⋅m at 4000 RPM.
After that, Honda constantly upgraded engine performance for the next generation of Acty trucks to meet the customer's needs. In the second generation, Honda introduced car enthusiasts to a series of trucks equipped with E05 engines – 547cc, and 3 cylinders which made the power of 25kW at 5500 rpm.
Finally, the latest engine version manufactured on the current Acty truck cars is E07Z, this engine can make the max power of 33kW at 5500 RPM and it is powered by 660 ccs, 3-cylinder with a torque of 59 Nm. We can see that in each subsequent predecessor, Honda also gave drivers the most powerful and durable engines to help Acty trucks reach the optimal loading capacity.
Equivalent to this type of engine is 2 frames HA8 (2WD) or HA9 (4WD). To know more detail, you can refer to the table below:
| | | |
| --- | --- | --- |
| Model code | Engine size | Drivetrain |
| HA3 | 660 cc | 2WD |
| HA4 | 660 cc | 4WD |
| HA6 | 660 cc | – |
| HA7 | 660 cc | 4WD |
| HA8 | 660 cc | 2WD |
| HA9 | 660 cc | 4WD |
| TA | 550 cc | – |
| TC | 550 cc | – |
>> Read more: Is A Honda Acty Truck Street Legal In The US?
Final Thoughts
Hopefully, with the information about what engine a Honda Acty truck has? you will have more knowledge about these types of trucks. If you are looking for a compact truck with an efficient loading capacity to transport goods and be able to perform many different tasks, you might consider buying a Honda Acty Truck.
With a reliable motor and rugged design, we believe that these trucks can be a good option for you. Currently, the starting price of this small honda truck in the Japanese market is 1,293,600 yen and the average price will be $10,845 in the USA. You can buy this car directly from Honda dealers or import intermediaries to get the car at the most reasonable price possible.
Popular posts
---