The Best Japanese Kei Trucks You Can Buy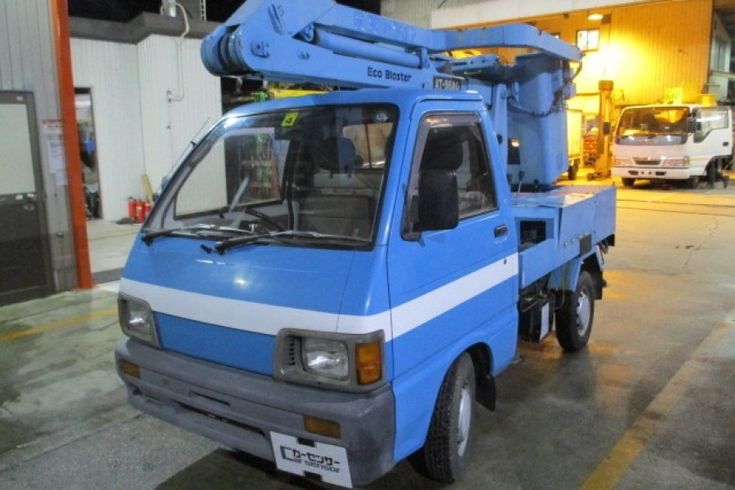 Kei trucks have been around us for a very long time and are very widespread in Japan. Besides, they are also known for their affordable, compact design and durability.
If you are thinking of buying small trucks for transportation or commuting, small Japanese trucks can be a good option for you. However, between a variety of brands on the market right now what are the best kei trucks you should buy? Don't worry! we will make clear your concern in this article: 
Why Are Japanese Kei Trucks Becoming Popular?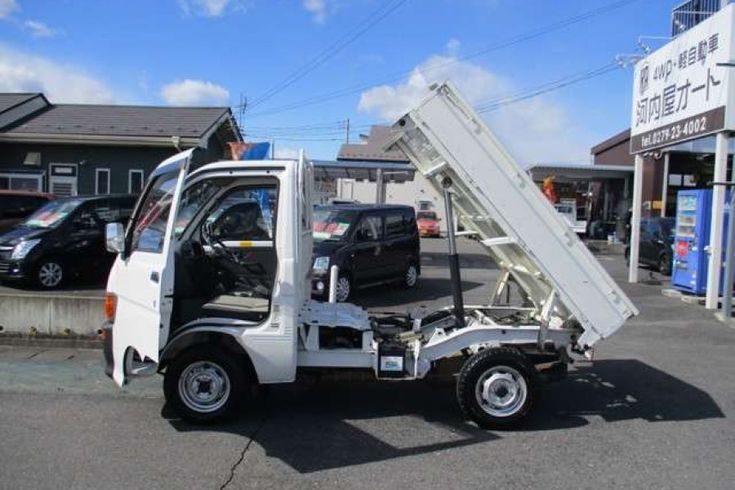 If you might have noticed tiny trucks hitting rural America and becoming increasingly popular in this country. Small trucks gradually have drawn attraction from some drivers since they were first launched. But Kei trucks really made a big mark on the United States until the 70s due to their multipurpose use, load capability, and reasonable prices. The 1973 gas crisis affected the consumer's need when buying a truck. People tended to buy cheaper trucks with a low maintenance cost, that's also why Kei trucks started becoming widespread.
Many drivers shared that owning a Kei truck can give them a bunch of monetary benefits because these trucks are cheaper to register, they come with a tax break, or even some places have special cheaper parking just for Kei trucks or any Kei cars. Besides their price or performance, Kei trucks also gain popularity in the US thanks to two reasons:
In the United States, they have a 25-import law for personal vehicles. It means that you can import any vehicle you want no matter what the make, model, or country of origin as long as it's 25 years or older. If you notice, you will see they're a ton of fantastic quality trucks that are now eligible for import.
There are other small pickups like Gators or Razors in the US, they're very useful on the farm but the problem is some places don't allow them on the road and they don't maintain the same speed when driving on the highway. In contrast to these vehicles, Kei trucks can meet all of the requirements and it's also the reason that makes Japanese small trucks become attractive to drivers.
4 Best Kei Trucks You Should Consider Buying
1. Honda Acty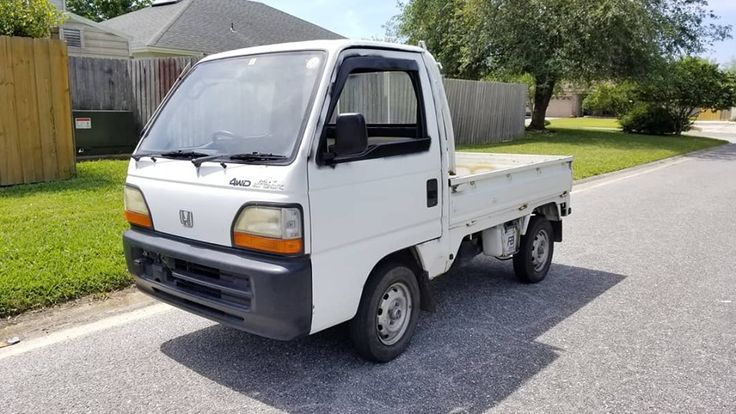 First and foremost, let's start off with the favorite crowd, it is a Honda Acty. Acty is abbreviated from Activity and it was manufactured since the 70s. Over 4 generations, Honda hasn't stopped to improve its performance to make a successful line of the Honda Kei truck. This truck has never made the driver disappoint the first time due to a thousand outstanding features. Reliable, budget-friendly prices and practicality are the key features when talking about Honda Acty. A special feature of this car is that all Acty models have been installed with a tachometer which will help you to follow the speed of the car easily. Acty was designed to meet the needs of customers from agriculture to commuters or transportation with the towing up to 1000 pounds.
Honda Acty ranked the top speed at 74 miles an hour with a rear-wheel drive. And you can absolutely drive this car on the highway. The design with a high-ground clearance, Acty trucks can help you pass any terrain easily.
And an interesting thing that many drivers are concerned about when talking about a Honda Acty truck is its price. Currently, if you want to buy a used Acty truck, you will have to pay from $1050 to $10000 (these prices are listed on our website and you can also refer to a thousand Kei trucks for sale on JDM export). With new models, the price will range from $20000 to $23000.
2. Suzuki Carry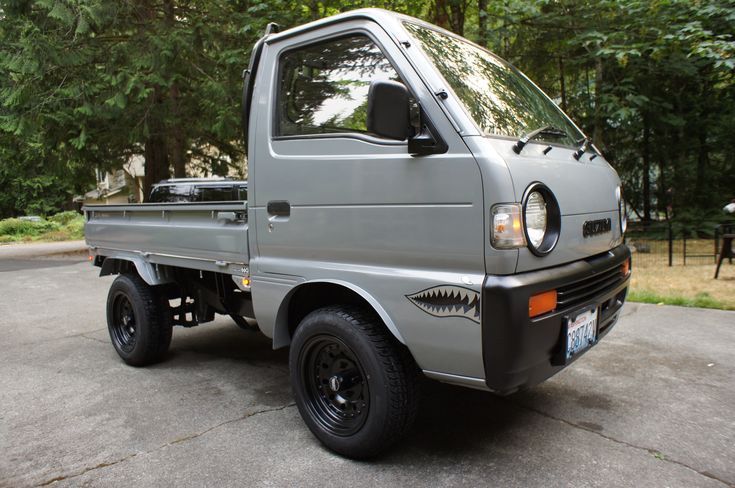 Suzuki Carry is one of the best JDM trucks, we want to refer to in this article. A mini truck worth choosing is a combination of factors: Initial investment cost, cost of use, durability, and practicality. And a Carry can meet all of these requirements. Additionally, it's one of the smallest trucks you can legally drive on the road in some countries in the world (even in the USA).
Suzuki Carry Truck models were manufactured to give convenience to customers in the process of transporting goods in crowded areas. Not only that, but this Kei truck is also more convenient to drive thanks to its small size and easier mobility.
Suzuki Carry is also considered a lightweight truck because its weight is just only about 1500 pounds while this truck can carry up to 1000 lbs of the cargo. Like most Kei trucks, Carry trucks are equipped with a 660cc engine which can produce about 26 PS (19 kW) at 4500 rpm. The price for a used Suzuki Carry will range from $1300 to $7700.
3. Mitsubishi Minicab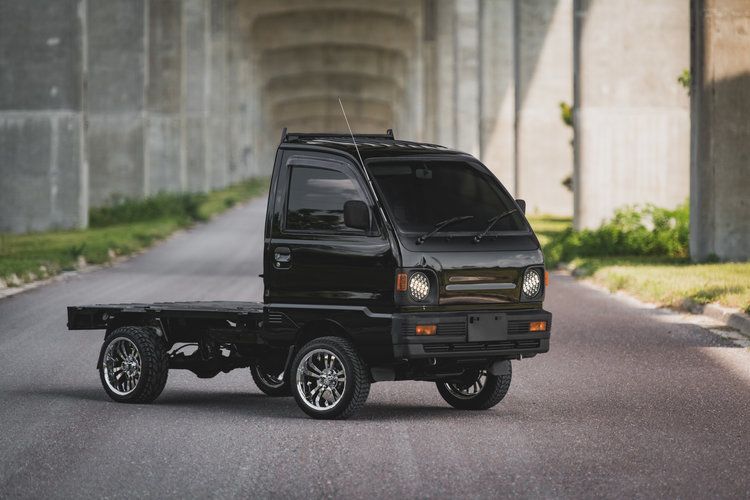 We're sure that when searching for the best Japanese trucks anywhere, you will notice a Mitsubishi Minicab in this list. That's the reason we will spend the part talking about this truck. The Minicab trucks were on the market in 1966 (manufactured by the Japanese automaker) and until now, they have been over 6 generations, however, it still has been popular among car enthusiasts. A Minicab truck has top-notch performance thanks to being equipped with a three-cylinder engine and the typical 4-wheel drive. The 660cc engine can make upwards of 45 hp combined with a 3-speed automatic that can give power and durability to your car. The EPA of the Minicab is up to 45 mpg.
4. Subaru Sambar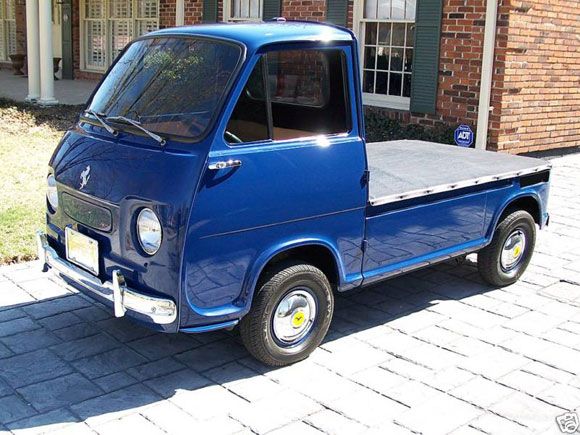 If you are finding a Japanese Kei truck for sale, don't ignore Subaru Sambar. A Subaru Sambar is a mini truck that was in production since the 60s, it has an engine layout that is mounted behind the bed, which is also one of the differences of Sambar compared to kei trucks with mid-engines. Since 2012, the production of Sambar models has been based on Daihatsu Hijet. However, while the Hijet is equipped with a 5-speed manual transmission, the Sambar is a 3-speed automatic gearbox with an AWD system.
Talking about the interior, Subaru Sambar has a larger and more comfortable cabin with a lot of space for storage and 4 cup holders. Additionally, you can easily adjust the seat backs when driving a Sambar. Although it's not the winner when it comes to fuel consumption, 56 mpg is still a good number for you to consider if you want to buy this truck. With a weight of 1895 lbs and a 660cc engine, Subaru Sambar can ensure multipurpose: towing and transportation.
There are 4 most popular Kei trucks you can consider buying If you plan to have a Japanese mini truck this year. Besides these 4 popular models, you can also refer to some reliable trucks such as:
Daihatsu HiJet
Mahindra Supro
Mazda Scrum
Isuzu Mini Truck
…
Popular posts
---