Top 10 Greatest Japanese Drift Cars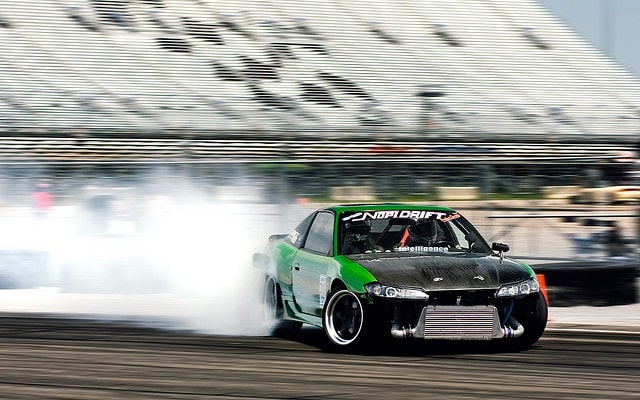 Japanese drift cars have been the topic of discussion amongst car lovers for their outstanding capabilities. There are now many cars that can replicate the feat, but the undisputed kings of the drift are none other than the Japanese.
Back in the 1970s, the Japanese held multiple drifting competitions, which later on were complemented by the super-popular car anime Initial D, bringing the art of drifting to worldwide fame.
If you are a fan of drifting, then household names such as "the king of drift" Keiichi Tsuchiya or Kunimitsu Takahashi, "the father of drifting", might ring a bell. They were masters behind the wheel, who invented different techniques of drifting that are still widely used today.
The Japanese were the ones to popularize drifting as a discipline, sure, but that is not the only reason. Drifting enthusiasts have to know their vehicles' specs so as to produce the most spectacular curves at high speeds.
JDM cars' physiology turned out to be built for the job. Some of them are a cut above the rest. For a car to be drift-ready, there are a few factors that come into play. Let's talk about some of the most amazing drift machines ever seen and why we have rated them as such.
Top 10 Best Japanese Cars for Drifting
1. Nissan Skyline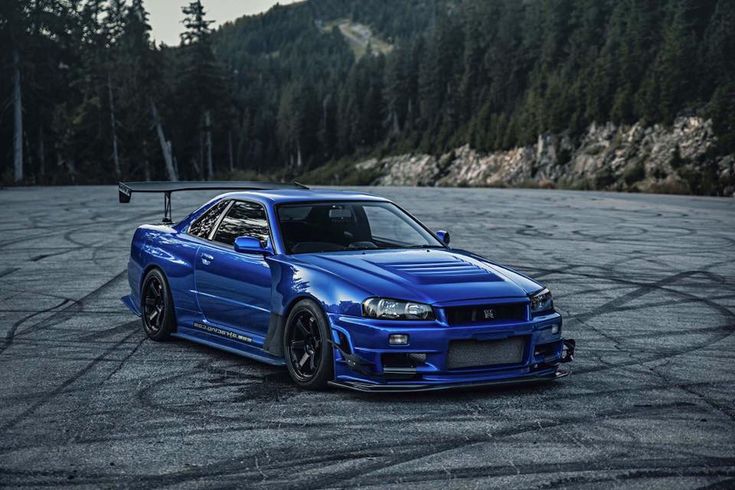 There are a whole lot of Nissan cars on this list and for good reasons. Of course, their products weren't intended to be handled in such an aggressive manner in drift contests, yet they have just the right qualities. Their chassis is lightweight, and the tires are low profile, which makes for a better drifting experience.
Some of the most sought-after vehicles for avid car collectors, the Nissan Skylines are dream cars even when it comes to drifting around the tight corners.
The models include R31, R32, R33, R34, GT-R, and other variations. The things that make Skylines such terrific drifting machines on the track are the RB series engines (RB engines have high power output which is suitable for drifts) and the fact that most of them are rear-wheel-drives.
RWD vehicles prove to be better at drifting since the rear wheels will be going at faster speeds, while the front wheels move at the speed the car is actually moving, so you have better control when entering and exiting a drift. RWDs tend to oversteer which is crucial for drifting, while for AWD it is much harder to achieve that kind of effect since it gives you more control over both front and rear.
Even if your Nissan Skyline is AWD, you can always convert it to RWD easily, but it always feels better to get a "driftable" car right out of the box, since you don't need to tamper with the insides anymore.
2. Toyota Supra MK4
This is one of the most famous JDM cars in the world. Every petrolhead would definitely know about this car. What is so good about the MK4 of Toyota Supra model which has been deemed the symbol of Japanese race cars?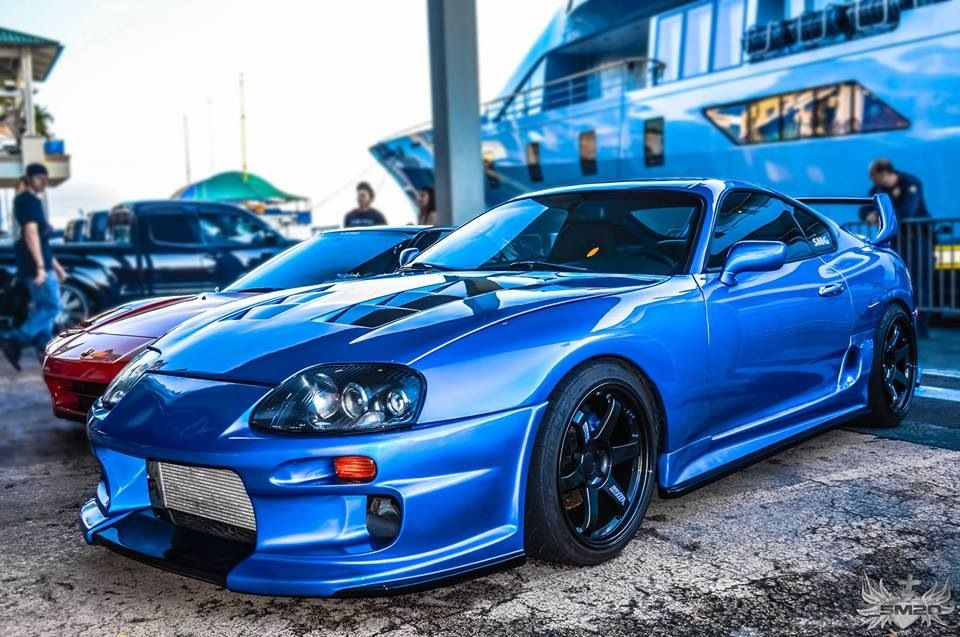 The fact that there is a 3L inline-6 2JZ under the hood, as well as a front-engine RWD makes the MK4 a decent drift car. The 2JZ can produce a lot of horsepowers (relative to other cars at the time), but MK4 is a little bit on the heavy side, coupled with a below-average steering angle, makes it a less conventional choice for drifting, but I think it is still worth a mention. You will just need to do a little bit of work before getting into the drifting business.
3. Nissan S Chassis
The Nissan S chassis series include some of the more affordable options compared to the Nissan Skyline (S is short for Silvia if you are curious). As a matter of fact, they were a viable, cheap alternative to a lot of cars manufactured by competing companies.
There was a major change visible in the S chassis cars, they sported 4-cylinder engines, whereas Skyline utilized 6-cylinder engines. There are many models that have this chassis, the S13, S14, S15, and 180SX, to name a few.
The top-spec models of the S-chassis get the SR20DET engine which has 40hp and is overbuilt to take on a lot of power before it blows up. Even that is not the last best thing you can get with these cars.
The high-spec models such as the 180SX or 240SX have limited-slip differential, so beginners can quickly get down to practice. When it comes to drifting, the S chassis series stands at the very top of the game.
>> Related post: Top 10 Best Nissan JDM Cars Of All Time
4. Mazda RX-7
Mazda RX-7 is the only car that has a rotary engine on this list. This engine is less efficient than other engines, yet Mazda RX7 still makes for a fantastic drift car. You guessed it, it is the same engine that makes all the difference.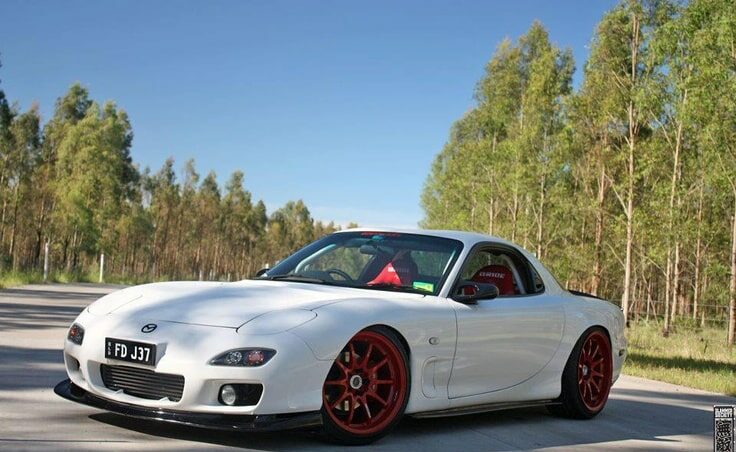 All Mazda RX7s have one of two types of engines: the 1.2L 12A and the 1.3L 13B. The numbers are gibberish, but here is the difference. The high-revving, low-torque motors get unreliable the more you use them.
But the torque will make sure that the tires won't tear themselves to shreds once you start drifting, and you can always rev its engine to high levels (not too high, about 2000rpm is enough, for your own safety of course) and produce that smoke people love to see in drifting competitions.
5. Nissan Fairlady Z (350Z)
The Fairlady Z is indeed one good-looking car. It is still being sold on the JDM market, so you can grab yourself one at a very affordable price of about less than $10000, good as new.
After paying that amount, you can still pay for an upgrade if you like. You can probably find one of these at any drift track you happen to be in. It is highly popular as a drift car, owing much to its features.
Every model is a front-engine RWD, and most models either provide the option of upgrading to LSD or already have LSD by default. Also, the Fairlady Z has a 3.5L VQ35 which will provide enough power to get your drifting drills done effortlessly. From this, you can see why Fairlady Zs are so common among drifters.
6. Toyota Chaser JZX100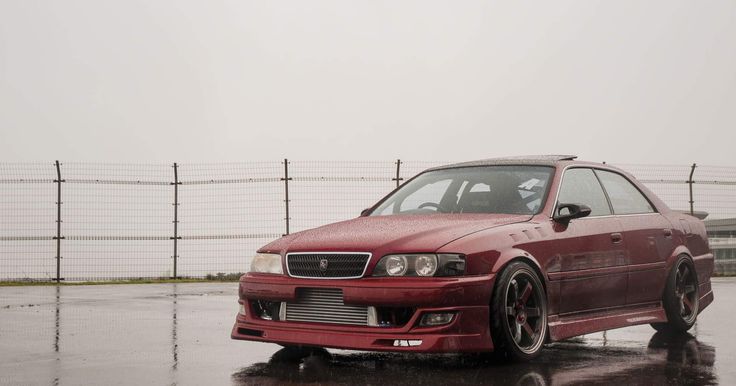 The Chaser is a luxury sedan, but you can get more out of this car than taking it out for lavish trips. This car has a lot more going for it than its charms. It can drift just as elegantly as it looks. It is an RWD with a long wheelbase and has a 1JZ-GTE engine.
Why is the wheelbase mentioned as an advantage, you might ask? If by intuition, you deduce that the answer is "for stability" then congratulations, you're right. Whichever drifting technique you want to perform, you will be changing directions a lot of times, so a longer wheelbase will fare better than, say, a Honda S2000 when it comes to sharp corners.
The 2.5L 1JZ-GTE engine made by Toyota is allegedly capable of producing a whopping 500hp, stressing your tires out to the max during the drift. Drifting in this bad boy is certainly rewarding.
7. Toyota Corolla AE86
This AE86 model is the famous companion of the great Keiichi Tsuchiya throughout his drifting journey. No doubt, one of the things that make a master swordsman a master is his sword, it has to be sharp, and it has to have the right hilt and the right balance.
Toyota really outdid itself on this one, unintentionally, when it comes to the AE86's drifting compatibility. Keiichi Tsuchiya was one of the first to use this car for drifting. Back then, the front engine and RWD wasn't a popular choice for this discipline.
The engine was a 1.6L 4A-GE 4-cylinder engine which definitely qualified as a powerhouse at that time. Even without LSD, Tsuchiya executed the most unbelievable stunts, which is a testimony to AE86's status as one of the best cars for drifting.
8. Toyota 86
The Corolla AE86 is one of the best drift cars of all time and was also the weapon of choice of one of the best in the field. So as a predecessor, the AE86 left the 86 with big shoes to fill. Despite all the pressure, the 86 rose to a level of its own.
Many people have claimed that drifting is natural for the Toyota 86. All the qualities of a great drift car are present on the new 86: a front 2l flat-four engine with 205hp and 156 lb-ft of torque, manual gearbox, and rear-wheel-drive layout.
If you just love the stylish look of the Toyota 86 but aren't too content with the power output, you can always replace the engine with stronger ones like 2JZ, RB, or LS engines.
9. Nissan Cefiro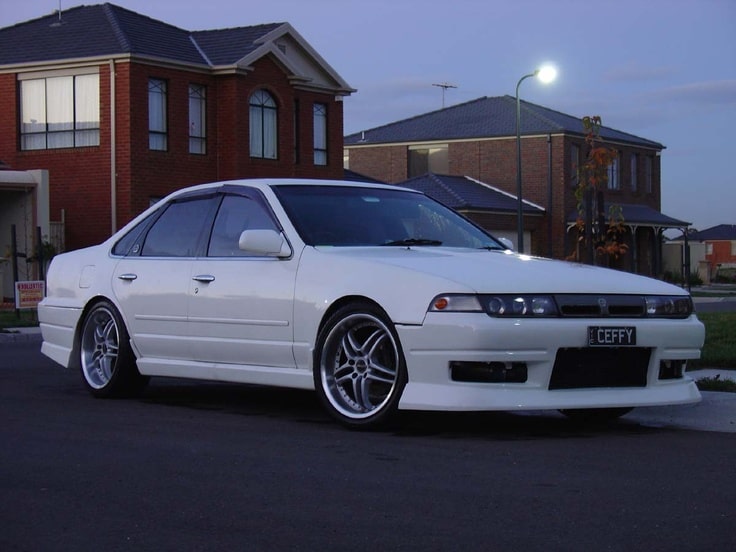 The Nissan Cefiro bears a lot of resemblance to the Toyota Chaser we have mentioned above. They are both front-engine RWDs and have long wheelbases, and we all know why a long wheelbase is better than a shorter one.
The Cefiro's engine is an RB24, from Nissan's famous RB line, so you can expect great power. The things that set the Cefiro apart from other mediocre drift cars are the coveted LSD for safer drifting and the drivetrain, also the manual gearbox.
You can think of the Cefiro as a very beginner-friendly drift car that can compete with the greats in the field. Also, it is relatively cheap compared to, say, a Nissan Skyline which isn't that much better in terms of drifting or even racing.
10. Honda S2000
The Honda S2000 is one of the most overlooked cars when it comes to drifting. This little menace is lightweight, and with its strong front-engine, RWD, it can contend fair and square with others on this list. The fact that it has LSD-like mechanics is the cherry on top.
With the F20 or F22 engines that are inline 4-cylinder, exclusively built for the S2000s, you will leave your audience in awe with your drifting performance.
>> Read more: 10 Most Beautiful Japanese Cars Ever Made
Final words
I know that some of you might be thinking that JDM cars are the only decent choices when it comes to drifting.
However, you don't have to settle for overpriced second-hand JDMs to experience "real" drifting. Drift cars come in many forms, and if you are ardently passionate about getting your hands on a safe-to-drift car and showing off your skills one day, then with modifications and a whole lot of cheap tires, the car in your garage will drift harder than you think.
Besides, there are tons of cars from brands such as BMW or Ford that can drift really smoothly, you just have to look in the right places.
Popular posts
---