How Fast Can A Honda Acty Truck Go?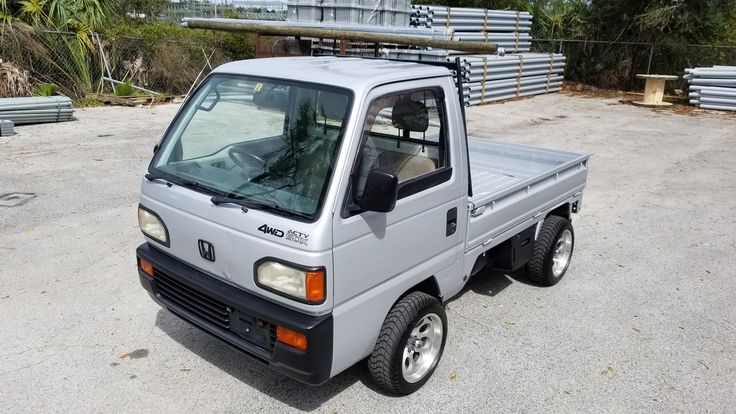 One of the most frequently asked questions about the Honda Acty trucks you can see on many social platforms when searching about these trucks is how fast can a Honda Acty truck go.
Normally, other trucks can reach about 60 miles or a hundred kilometers per hour on the highway. Will Acty trucks reach this speed or even more? Let's find out:
How Fast Can A Honda Acty Truck Go?
When it comes to Japanese mini trucks, the top speed is modest – the speed will range from 60 to 75 mph. So why is the speed so sketchy like that? You probably don't know that according to the law, the mini trucks were only designed with a maximum speed of 50 mph depending on vehicle class.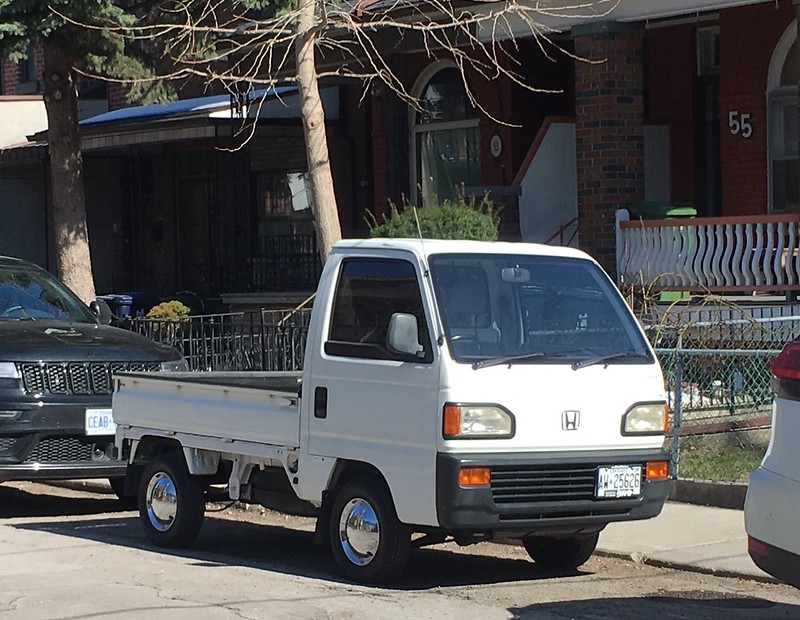 With the main task of transporting bulky goods, you can not expect the speed of mini trucks to be like a racing car or simply SUVs or hatchbacks that we often drive every day.
There are the maximum speeds of some other trucks you can refer to:
| | |
| --- | --- |
| Model | MPH |
| Suzuki Carry | 75 mph |
| Daihatsu Hijet | 81 mph |
| Subaru Sambar | 87 mph |
| Mahindra Supro | 59 mph |
| Mazda Scrum | 49 mph |
And it is not an exception compared to other mini trucks, Acty trucks own not too impressive speed. Depending on each car's version, this truck will reach a certain speed. For example, 4WD cars can attain a speed of 65 mph while some other versions like street versions can reach a top speed of 72 mph or 115 km/h.
However, in most models, the Honda Acty's top speed is just around 38 mph. So it may not be suitable for you when driving on the highway and can be dangerous when driving.
Here's the thing you should note: fast speed is not fun when you drive an Acty truck and it can be even terrifying why? You also know these trucks don't have airbags and the size of the trucks is quite small so when you go fast your car will make a loud noise.
The other reason, you shouldn't drive an Acty truck with high speed is because when you keep your car revving for a long time at a high speed of about 65 mph, it will make the car engine overheat or even cause an explosion. So we recommend that you shouldn't drive these trucks with a speed over 80 km/h equivalent to 49 mph to ensure safety during the driving process.
We can see that speed is not the focal feature talking about Honda Acty trucks or any other trucks because they are designed for transporting heavy goods. However, there are many benefits we can't deny if you are planning to buy an Acty truck:
What Are The Special Features Of The Honda Acty Trucks?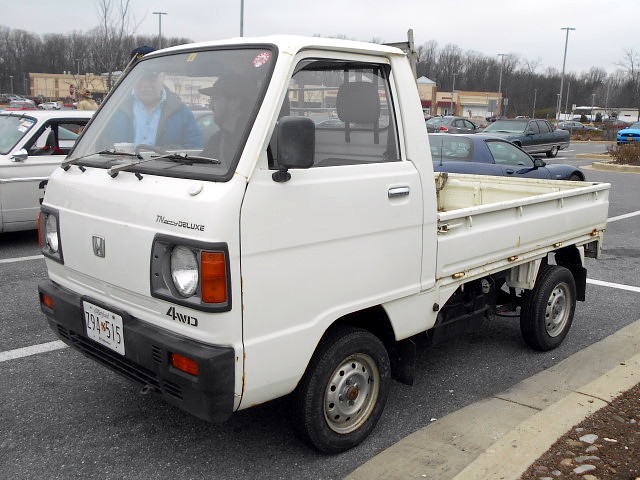 A Honda Acty truck may not be the right car on the racetrack but we are sure that it can be a reliable partner for you to haul the heavy cargo on the small city road.
The Honda Acty truck is not designed for highway driving, but it is very comfortable for you to drive around the small streets of the city or for an even longer journey because the car is equipped with an air conditioning system.
When talking about Japanese Kei trucks, the JDM Honda truck is one of the top choices of many drivers. The reason will be revealed below:
Acty trucks feature a simple design with a two-door design and a cabin that is fully equipped with amenities to help you stay comfortable in your daily driving work.
But talking about the real marked features of these trucks we can't but mention its loading platform. with platform length and width dimensions of 1940 millimeters and 1410 millimeters respectively will give you ample load space and provide working light in front
A Honda Acty horsepower is up to 38 hp at 5300 RPM and 54 Nm of torque at 4500 RPM with the carbureted version of the engine. With an extremely low-speed gearbox, this design increases torque to improve driving performance when you have to drive in unfavorable road conditions.
This truck will give you safe, stable rides with improved suspension even when you have to transport bulky goods. In addition, this truck is also equipped with an anti-lock braking system and an electronic brake to help the driver when performing braking operations.
The whole body is painted with anti-corrosion wax to help limit the car's rust.
These are some outstanding features you will experience when driving a Honda Acty truck. So do you think it is really worth investing in? Let us know in the comment box below.
Popular posts
---