Mazda JDM Cars: These Are 10 Greatest Models Ever Built!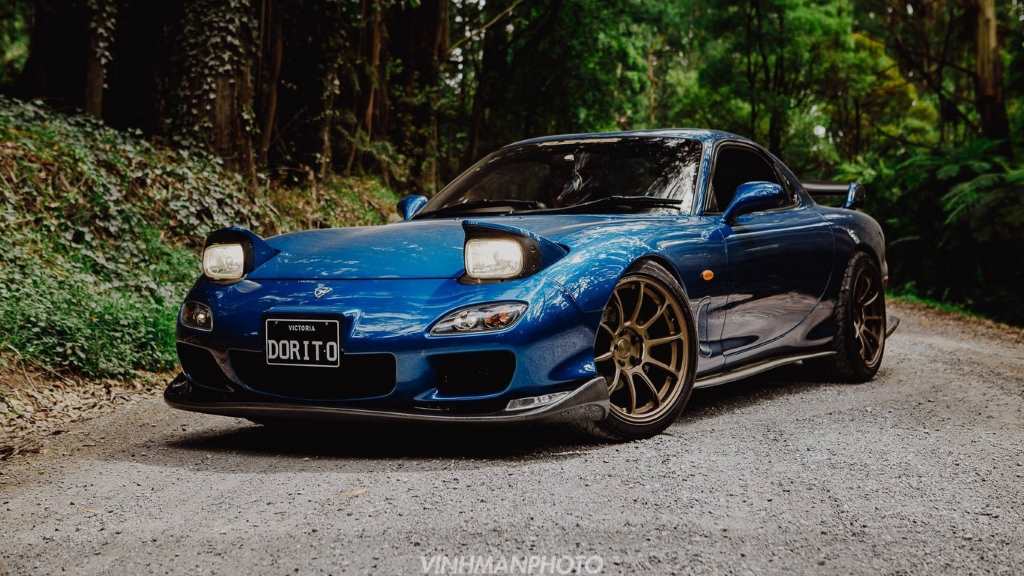 With a century of automotive expertise, Mazda JDM cars have been sought-after and loved for their agility.
While Mazda isn't the go-to name for brute force and monstrous engines, the brand has elevated the art of harnessing available horsepower, thanks in large part to their dedication to lightweight design.
In this list, we will now celebrate the top 10 production JDM cars ever crafted by Mazda!
Top 10 Mazda JDM Cars Ever Built
Mazda Cosmo
The Mazda Cosmo was notable for being one of the first production cars to feature a Wankel rotary engine.
Its rotary engine, with its unique triangular rotor design, was a revolutionary departure from traditional piston engines.
The Cosmo's twin-rotor Wankel engine not only delivered impressive power but also provided smooth and high-revving performance, making it a standout in its era.
Beyond its power plant, the Cosmo featured a futuristic and aerodynamic design, reflecting the spirit of the 1960s and 1970s.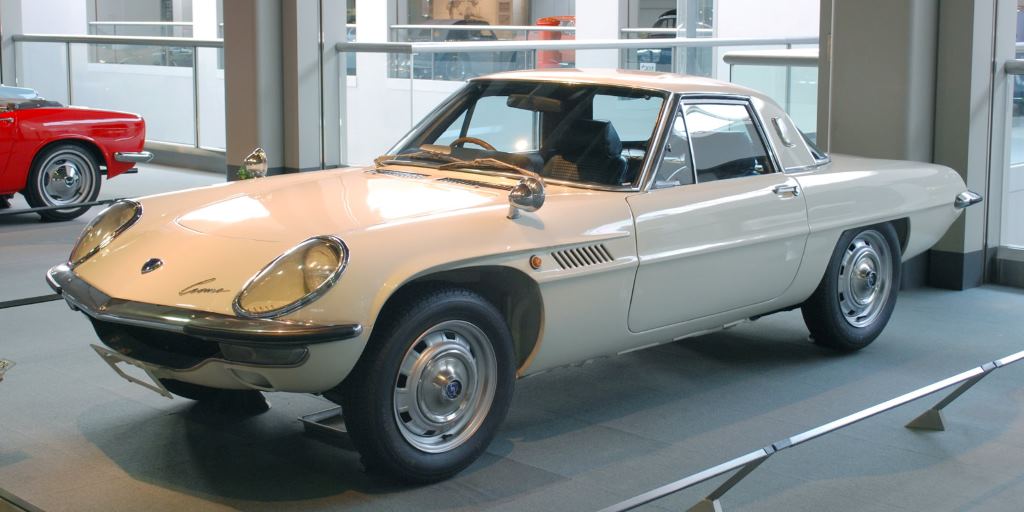 Its sleek lines and innovative features, such as pop-up headlights and a luxurious interior, made it an instant classic.
This iconic model left an indelible mark on Mazda's history and laid the foundation for the development of other rotary-powered legends like the RX-7 and RX-8.
Mazda RX-7
The Mazda RX-7 JDM is undeniably one of Mazda's most celebrated JDM cars, boasting a long-lasting legacy that continues to captivate automotive enthusiasts worldwide.
At the heart of the RX-7's allure lies its exceptional rotary engine technology, a hallmark of Mazda's engineering prowess.
The RX7 Mazda JDM was celebrated for its near-perfect weight distribution, rear-wheel-drive layout, and finely tuned suspension, creating an exhilarating driving experience.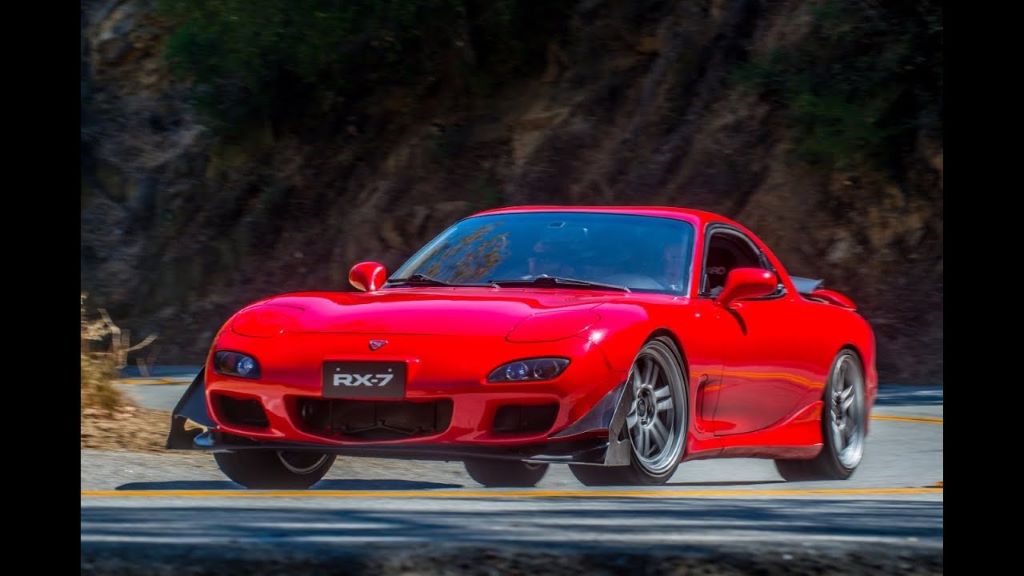 Throughout its production, the JDM RX-7 underwent several generations, each building upon the success of its predecessor.
Its popularity among enthusiasts is a testament to its status as one of the greatest Mazda JDM ever built!
Mazda MX-5 Miata
The Mazda MX-5 Miata, often simply referred to as the Miata, stands as an outstanding model to the commitment to produce exceptional Mazda JDM cars.
The Miata MX5 JDM was an instant sensation, embodying the essence of lightweight, rear-wheel-drive sports cars that had become synonymous with driving pleasure.
Its minimalist design is paired with an ideal weight distribution, which, combined with its responsive handling, delivers an exhilarating driving experience.
Over the years, the JDM Mazda MX5 has evolved through multiple generations, each refining and enhancing its performance and design.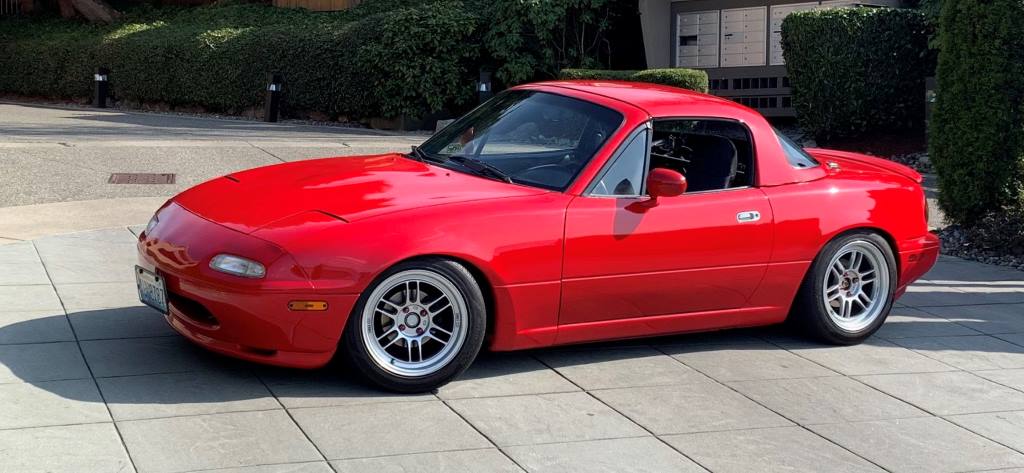 The MX-5 Miata is more than just a car; it's an automotive icon. The Mazda MX-5 continues to inspire a new generation of drivers who seek the thrill of open-top motoring and the joy of navigating winding roads with precision and poise.
>> See more: Top 15 Best Toyota JDM Cars Of All Time
Mazda RX-8
The Mazda RX-8, the successor to the iconic RX-7, stands out as a distinctive member of the Mazda JDM cars lineage.
Unlike conventional piston engines, the RX-8's rotary engine offered a high-revving, smooth, and unique power delivery.
One of the standout features of the RX-8 was its rear-hinged "suicide" doors. This door setup not only added a touch of flair to the car's design but also made it more practical by enhancing rear-seat accessibility.
While the rear seats were not spacious, they made the RX-8 a rare sports car capable of accommodating four passengers.
The car's near-perfect weight distribution, responsive steering, and nimble chassis made it a joy to drive on winding roads and racetracks alike.
While the RX-8's production ended in 2012, its reputation as a unique and engaging sports car in the Mazda JDM lineup endures.
Mazda RX-3
The Mazda RX-3 was produced from 1971 to 1978 and garnered immense recognition, primarily owing to its revolutionary rotary engine technology.
Under the hood, the RX-3 housed a Wankel rotary engine, a hallmark of Mazda's engineering prowess.
This engine, characterized by its compact size and high-revving nature, was renowned for delivering exceptional power-to-weight ratios.
The RX-3's motorsport success is a testament to its capabilities. It triumphed in racing circuits worldwide, solidifying its status as an iconic JDM model.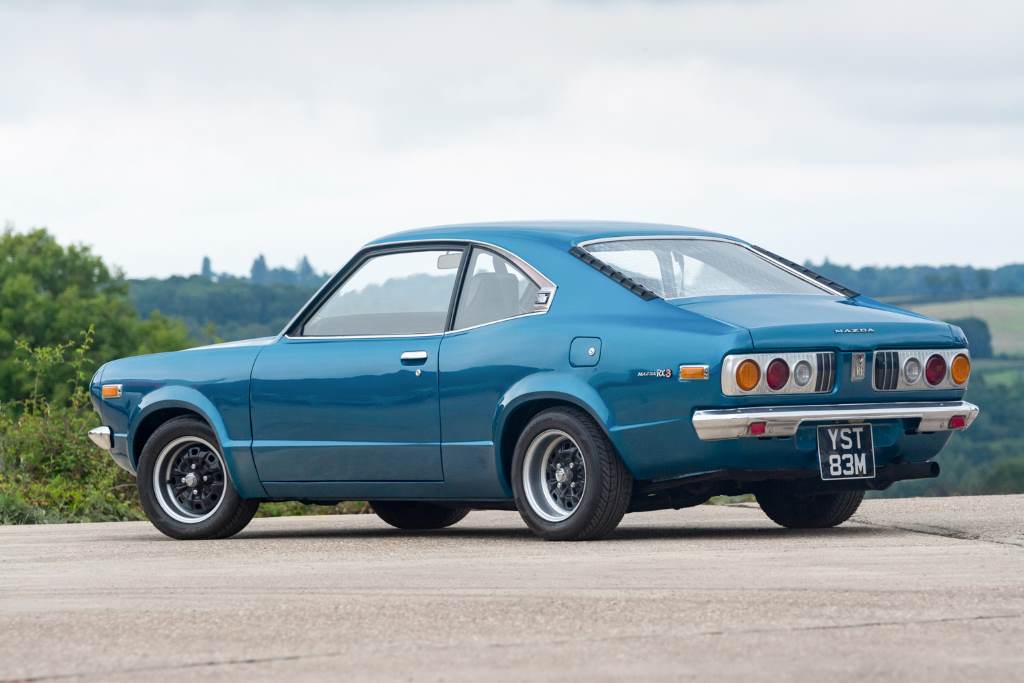 Beyond the track, the RX-3 garnered a dedicated following among enthusiasts who appreciated its blend of performance and practicality.
Today, the Mazda RX-3 remains a highly sought-after classic among collectors and enthusiasts, embodying an era when Mazda's rotary technology was at its zenith in the world of motorsports and JDM cars.
Mazda Familia GT-X
The Mazda Familia GT-X represents a notable chapter in the history of Mazda JDM cars.
Under its unassuming exterior, the Familia GT-X concealed a potent secret: a turbocharged engine coupled with all-wheel drive.
The car's nimble handling and responsive steering made it an ideal choice for those seeking an engaging driving experience.
Whether navigating city streets or tackling winding mountain roads, the Familia GT-X showcases not just practical but also a source of driving pleasure.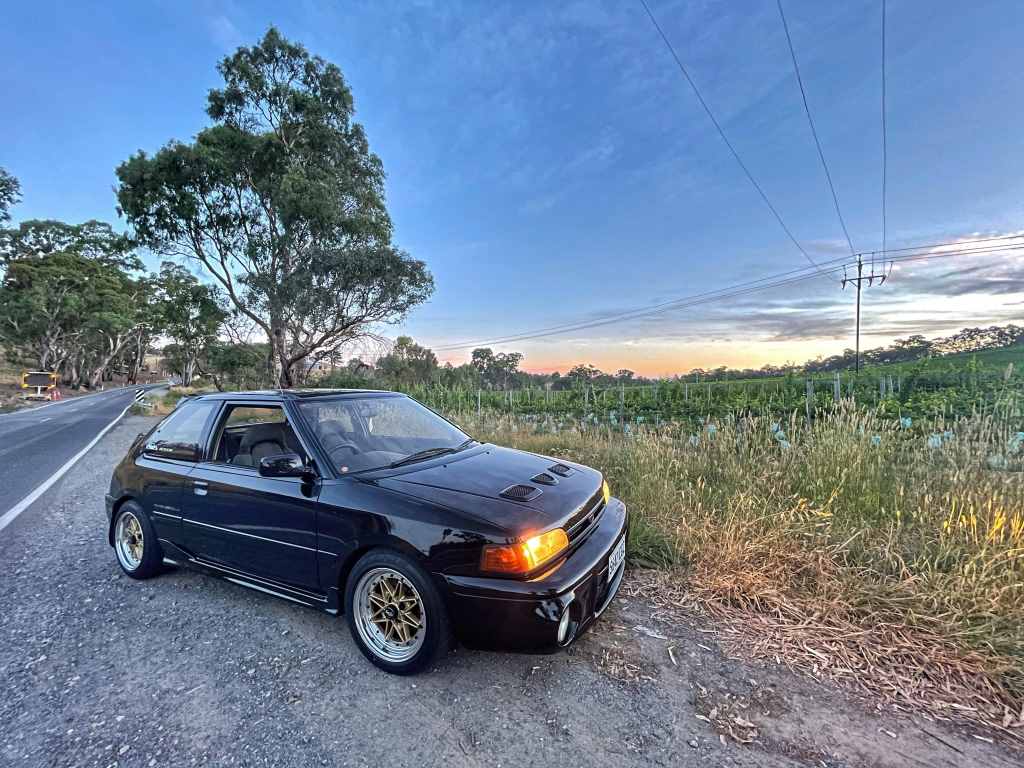 In motorsports, the Familia GT-X left its mark, competing in rally events and showcasing its prowess in challenging terrains.
Mazda RX-4
The Mazda RX-4 or Mazda Luce holds a special place in the hearts of JDM enthusiasts and automotive historians alike.
Under its hood was the renowned Wankel rotary engine, a powerplant that not only set the RX-4 apart from its competitors but also solidified Mazda's reputation as a pioneer in this innovative field.
The combination of power and sophistication endeared the RX-4 to drivers seeking a blend of performance and comfort in their Mazda JDM cars.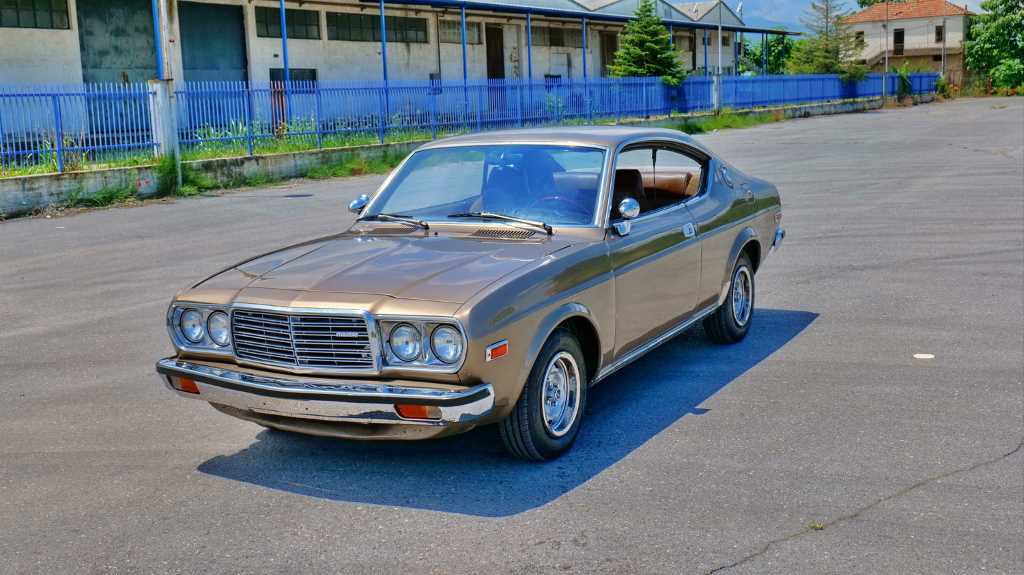 As the years have passed, the RX-4 has evolved into a cult classic, cherished by collectors and enthusiasts who appreciate its historical significance and enduring appeal.
Mazda Eunos Cosmo
This luxury sports coupe, produced from 1990 to 1995, represented a pinnacle of engineering excellence.
What set the Mazda Eunos Cosmo apart was its groundbreaking triple-rotor Wankel engine, a technological marvel that underscored Mazda's mastery of rotary engine technology.
The Eunos Cosmo was the first and only Mazda vehicle to feature this engine configuration, which provided exceptional smoothness, high-revving power, and a distinctive exhaust note.
Beyond its innovative engine, the Mazda Eunos Cosmo boasted a host of luxurious features, including an opulent interior, advanced electronic systems, and cutting-edge safety technology for its time.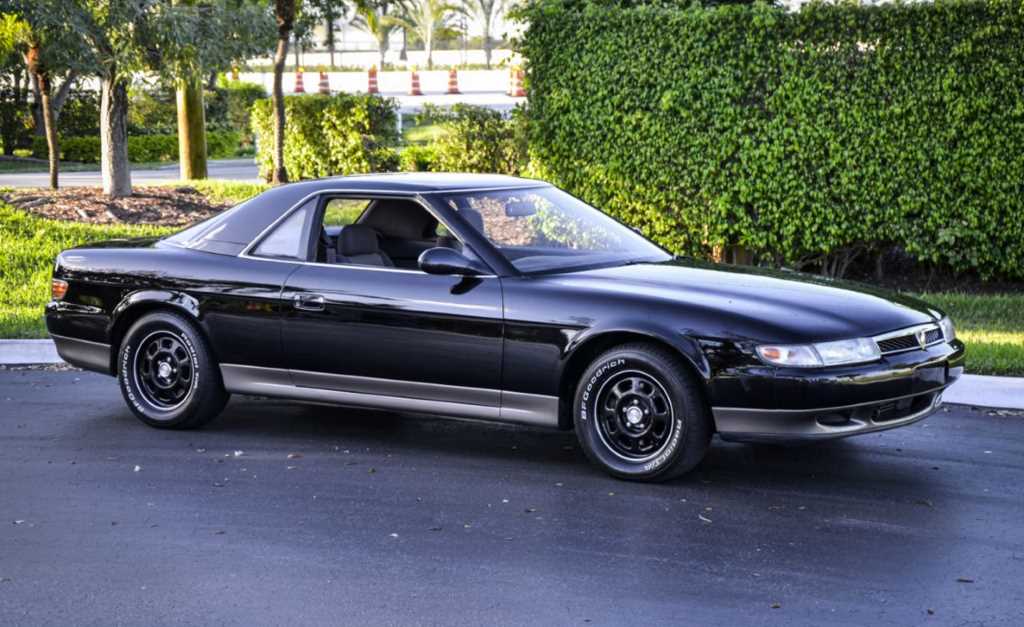 This fusion of performance and luxury positioned the Eunos Cosmo in a class of its own among Mazda JDM offerings.
Mazda Luce Rotary Coupe
The Mazda Luce Rotary Coupe, a distinguished member of the Mazda JDM cars family, deserves a closer look for its blend of performance and elegance.
With sleek lines, a sloping roofline, and a well-proportioned body, it exuded an air of sophistication and sportiness.
The Luce Rotary Coupe was powered by a rotary engine, which provided brisk acceleration and a distinctive engine note.
Beyond its performance and aesthetics, the Luce Rotary Coupe also boasted advanced features, such as available air conditioning and power steering.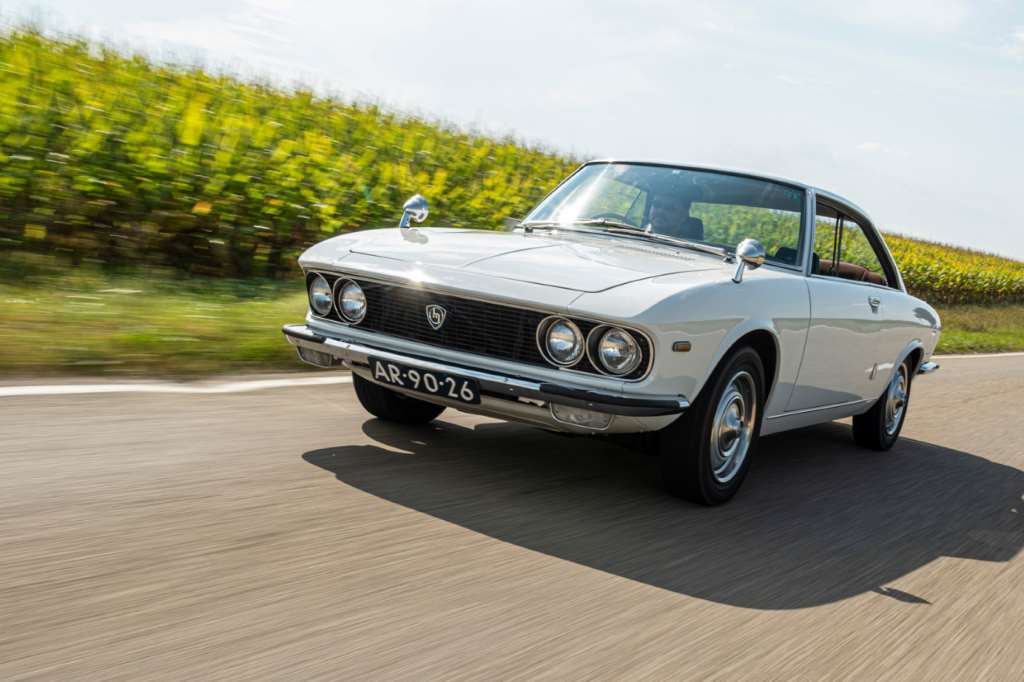 >> Related:
Mazda 323 GTX
The Mazda 323 GTX is famous for its remarkable contributions to the world of motorsports, particularly rally racing.
The Mazda 323 JDM boasted a turbocharged 1.6-liter engine. However, the true gem lay in its all-wheel-drive system, a feature that set it apart in the compact car segment.
This system granted the 323 GTX unparalleled traction and stability. It served as a crucial stepping stone in Mazda's journey into the prestigious World Rally Championship (WRC).
Despite its racing prowess, the JDM Mazda 323 didn't compromise on practicality.
It offered a roomy interior, a versatile hatchback design, and the renowned reliability associated with general Mazda JDM cars.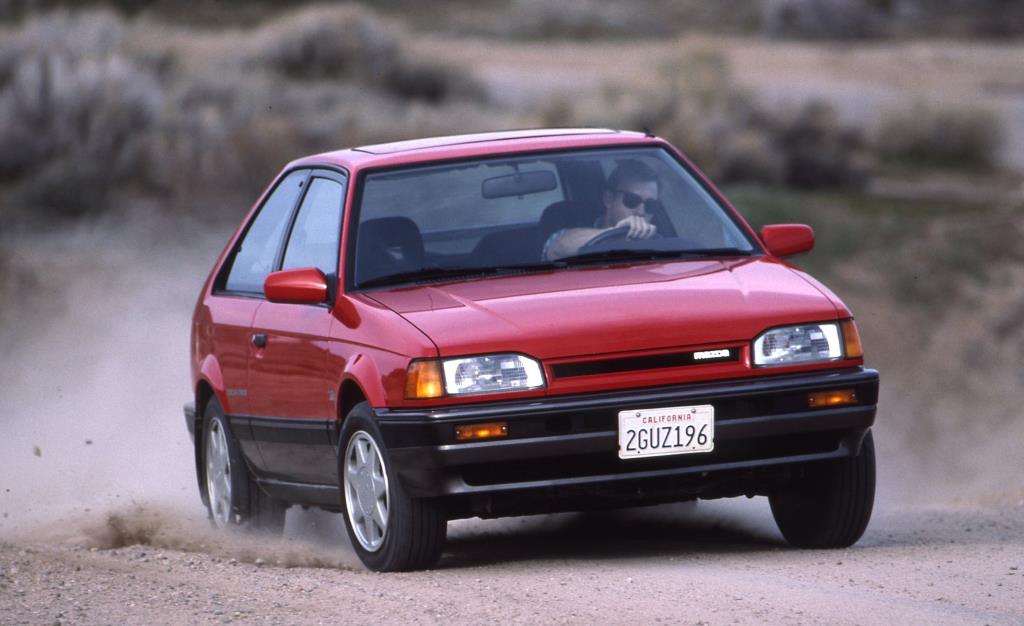 Final Words
These 10 Mazda JDM cars are a testament to Mazda's rich heritage of innovation in the Japanese Domestic Market.
From the groundbreaking Mazda Cosmo to the beloved MX-5 Miata, Mazda has consistently delivered vehicles cherished by enthusiasts.
These Mazda JDM classics continue to capture the hearts of enthusiasts worldwide, exemplifying the brand's mission to automotive excellence!
Popular posts
---