11 Best JDM Cars Under 10K That's Worth Importing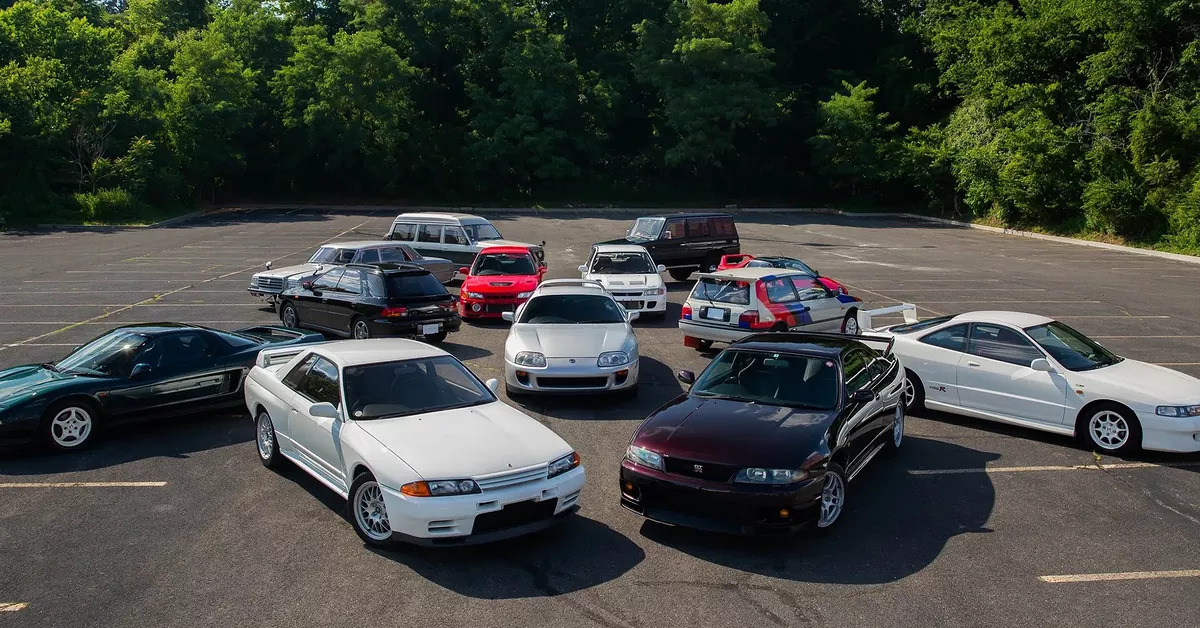 A great way to save money on your first (or next) four-wheel friend is to import Japanese used cars. If you're willing to throw in some DIY modification or know a garage that can do it for you, you can buy the best JDM cars under 10k, sometimes for as low as $2,000.
It's possible to create a cool and perfectly functional project car for a few thousand bucks, although it requires time, passion, and some skills. Check out the 11 JDM project cars for sale under $10,000 that would meet your needs. Whether you're a die-hard street racer or just want a functional and distinguished vehicle for daily commute.
11 Best JDM Cars Under 10k To Make Your Dream Project Car Come True
If you want the most functional and reliable cars at the lowest price possible, second-hand Japanese Domestic Market (JDM) imports would make the most ideal project cars.
The following 11 models are tried and tested vehicles with unrivaled reliability, easy handling, solid build quality, and easy maintenance, as well as intuitive engineering and an abundance of aftermarket parts to allow for endless tuning possibilities.
These vehicles are popular and thus widely available, which means they are affordable, and you will have ample aftermarket knowledge sharing and support from other DIY drivers and mechanics. You will find from unassuming utilitarian Hondas and Toyotas to fun and/or luxury models from Lexus and Mazda.
1. Mazda Miata MX-5
Model year: 1989-1990
Price: $3,000 to $10,000
Drivetrain configuration: RWD
Engine size: 1.6L-1.8L
Power output: 86 kW (115 bhp) to 99 kW (133 bhp)
No list of the best project cars under 10k would be complete without the Mazda Miata MX-5. This rear-wheel-drive, stick-shifting little rocket is a long-running champ in the world of sports cars. It is incredibly safe, reliable, and fun to drive, and super low maintenance.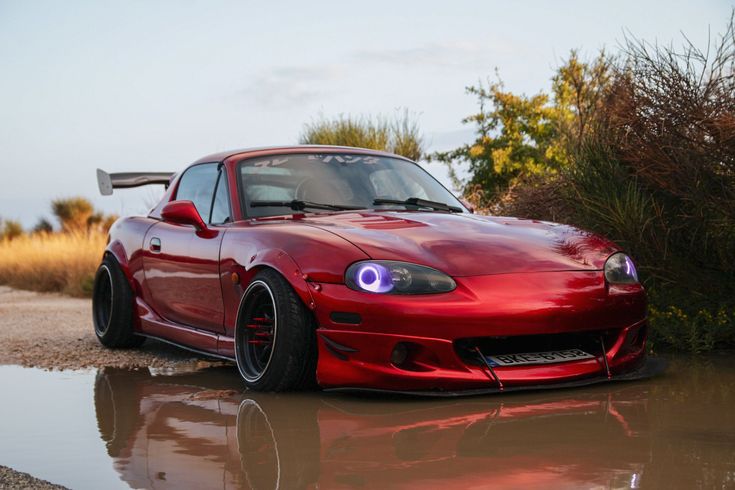 It is also hugely popular for its tuner-friendly engineering, which allows some pretty wild modifications. Many have swapped in high-performance motors from other manufacturers like General Motors for some insane power-to-weight ratio.
This little roadster is so popular that its prices have increased somewhat during the last decade. That said, if you stick to early models, specifically model years 1989 to 1990, you will find ample Miatas for between $3,000 and $10,000.
If you want a more recent model, you will most likely have to pay more than $10,000. In this case, to get the most out of the extra money, you should go for models after the 1994 model year would be ideal as the Miata was upgraded with a larger engine, brakes, and wheels for more power.
Related post: 10 Most Beautiful Japanese Cars Ever Made
2. Mazda RX-7
Model year: 1978 – 1998
Price: $7,000 to $10,000
Drivetrain configuration: RWD
Engine size: 1.3L
Power output: max. 177 kW (238 bhp)
Despite not having a true track-inspired spirit, the Mazda RX-7 is a prodigy in the drift community, thanks to its unique and masterful rotary front/mid-engine. In addition to its interesting sporty persona, the RX-7 is a masterpiece when it comes to aesthetics, and instantly became a cult classic when it debuted in 1978.
You can find many used RX-7s for under $10,000, but expect prices to start from $7,000. Also factor in the cost of modification, which should cost a bit more than the most tuner-friendly models like the Honda Civic and Toyota Corolla.
The RX-7 comes with relatively complex engineering, which means not any certified mechanic would be familiar with and confident with tuning it. That said, if you can locate a knowledgeable tuner who knows this machine, it will become a formidable vehicle when its full potential is unleashed.
To stay within the $10k budget, you should be looking at model years before 1998. If you want extra power, check out the third generation of the RX-7 which starts in 1992.
This generation boasts a new sequential twin-turbocharger system that allows for almost instantaneous power throughout its entire rev range. It became a huge success, which prompted many tuning companies to produce DIY modification kits.
3. Nissan Infiniti G35
Model year: 2003 (sedan or coupe)
Price: $7,000 to $10,000
Drivetrain configuration: RWD and AWD
Engine size: 2L-3.5 L
Power output: 194 kW (260 hp) to 222 kW (298 hp)
If you are in love with Nissan's Z-series 350Z sports car but want to look for a cheaper alternative, the Infiniti G35 would fit the bill. The G35 is based on the Nissan FM platform shared with Nissan's powerful Z-series.
This means that the G35 has considerable untapped power that can be capitalized on for some serious horsepower, although it is much less popular. The good news is, being underrated means that prices will be reasonable.
The G35 is also a close and cheap substitution for the notoriously expensive Nissan Skyline, which is illegal in the North American and Canadian markets since it's a right-hand drive. This brings an abundance of parts, peripherals, and options that were once formulated for the JDM imports.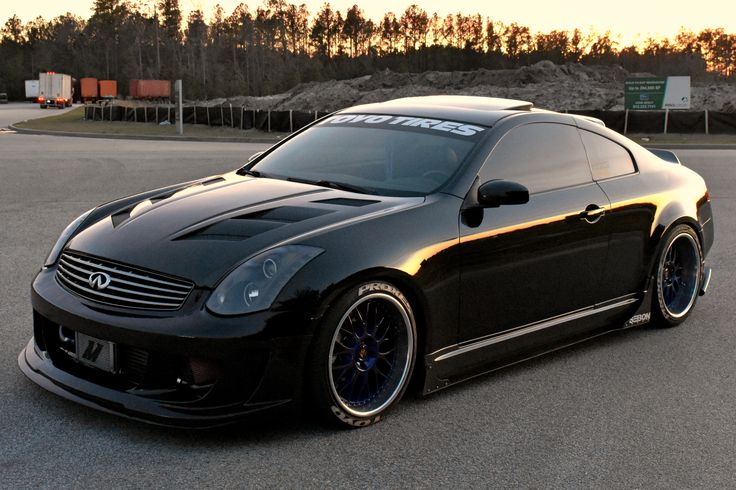 4. Nissa Silvia / Nissan 240SX
Model year: 1989-1999
Price: $3,000 to $4,000
Drivetrain configuration: RWD
Engine size: 2.4L
Power output: 1989-1990 – 140 bhp (100 kW) | 1991-1994 – 155 bhp (116 kW)
The Nissan 240SX or Nissan Silvia is no doubt among the top 5 most modified cars ever, along with the Mazda Miata, Honda Civic, and Toyota Corolla. The 240SX was a flagship sports coupe from Nissan's 1990s lineup that came with a manual gearbox and a rear-wheel drive configuration.
It instantly became an unprecedented aftermarket platform in the world of drift, thanks to its tuner-friendly engineering and its affordable price.
You can easily get an already modified 240SX in good condition and decent mileage for under $5,000, although an untouched 240SX is increasingly hard to find. Furthermore, its dependable KA24E 2.4-liter inline-four engine allows for various low-cost tunes that can deliver some impressive power.
All in all, it makes one of the most functional and easy to work with yet cheap JDM cars under 10k for those looking for a fuss-free modification. One important note with this model though is that due to its tuner friendliness, the majority of the second-hand 240SX for sale have been modified to the moon and back. Some are great, some are questionable, so make sure you secure an experienced mechanic as to how much work is needed to turn a used 240SX into your dream build.
5. Lexus SC400
Model year: 1992-1996
Price: $3,000 to $12,000
Drivetrain configuration: RWD
Engine size: 4.0L
Power output: 186 kW (250 bhp) to 216 kW (290 bhp)
When Lexus released the CS400 in 1992, this luxury coupe became an instant success in the niche grand tourer market. Its impressive fuel-injected 4.0-liter, 250 bhp DOHC V-8 was capable of 150 mph with elegant controlled lines and low coefficients of drag, totally leaving similar Mercedes-Benz and BMW offerings in the dust.
With Lexus being Lexus, you might not expect an affordable project car, but if you look for model years between 1992 and 1996, you can get the most bang for your buck. Prices range from $3,000 to $12,000, sometimes more, depending on age, mileage, and condition.
Apart from its engine and aesthetics, the CS400 is also loved for its tunability. It is one of the most straightforward project cars for beginners. Aftermarket support is ample, and possibilities are endless. Tuners have gone all out with 1JZ and 2JZ engine swaps from the Supra for some beastly performance on the race track.
6. Lexus IS300 (Toyota Altezza)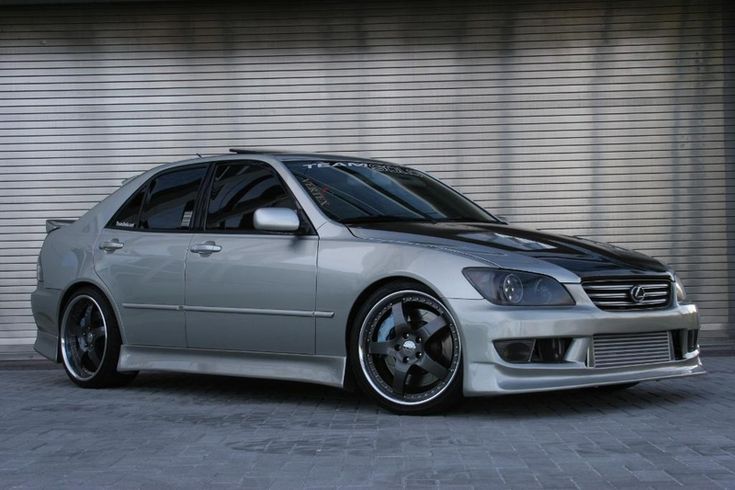 Model year: 1999
Price: $2,000 to $8,000
Drivetrain configuration: RWD and AWD
Engine size: 4.0L
Power output: 186 kW (250 bhp) to 216 kW (290 bhp)
The Lexus IS300 was originally introduced as Toyota Altezza in Japan in 1998 as Toyota's attempt to compete with BMW's famed 3-Series. With its 2JZ-GE 3.0-liter DOHC 24-valve straight-six engine, it is in essence a sports sedan with the heart of a Supra. Without turbos, it isn't as powerful as the Supra, but it's easy to swap in Supra turbos for impressive horsepower, thanks to its high tunability.
The IS300 is a super tuner-friendly and versatile project car that can serve as a fun drift car or a daily commuter VIP-style vehicle. There is no shortage of modification kits and off-the-shelf turbo kits for this model; the sky's the limit when it comes to creativity.
The IS300 also boasts Lexus' signature elegant and sophisticated aesthetics to boot. Its looks alone registered it as a modern-day legend in all markets.
7. Acura Integra
Model year: 1994-1999
Price: $5,000 to $6,000
Drivetrain configuration: FWD
Engine size: 1.8L
Power output: 106 kW (142 bhp) to 145 kW (195 bhp)
Here's another one of the most modified vehicles in history. The Integra is hugely popular, but thank god it was produced in great quantities, so the price of a secondhand car is reasonable.
It is particularly popular in the United States, so the available ones for sale here would be a bit more expensive, but you should have no problem finding an Integra in good condition for under $6,000.
The Integra is loved for its unique, wedge-like design, shapely paneling, and the fact that it uses easy-to-acquire components from the Honda line, making it extra accessible and tuner-friendly.
Look for model years 1994-1999 for the most bang for your buck. A noticeable model is the premium model Type R released in 1995, which adopted Honda's 1.8-liter DOHC VTEC in-line 4-cylinder engine to deliver a 197-horsepower and eventually earned the title of the best front-wheel-drive car of all time.
8. Acura RSX
Model year: 2002-2006
Price: $6,000 and under
Drivetrain configuration: FWD
Engine size: 2.0L
Power output: 115kW (155 bhp) to 149 kW (200 bhp)
If you're having a hard time getting a good deal with the Integra, an excellent substitute is its successor, the Acura RSX, known as the fourth generation of the Honda Integra series. Like the Integra, the RSX responds well to various tunings and has great potential for more horsepower to meet the needs of street racers and performance enthusiasts.
Between 2002 and 2006, DIY car lovers, aftermarket tuners and manufacturers began shifting their interest from the Integra to the RSX wholeheartedly, so parts are plentiful. Look for model years 2002 to 2006 if you want to keep your budget below $10,000. These are pretty recent, but prices are surprisingly affordable, with most offerings for sale at $6,000 and under.
9. Honda S2000
Model year: 1999-2000
Price: $9,000 to $14,000
Drivetrain configuration: RWD
Engine size: 2.0L
Power output: 177kW (237 bhp) to 184 kW (247 bhp)
While the previous two Acuras can be had for around $5,000 to $6,000, the Honda S2000 is considerably more expensive, with most used cars selling for a minimum of $9,000 up to $14,000. Despite this, this drop-top sports car is still a hugely popular project car. For one, it is one of the few rear-wheel-drive models that Honda has ever produced.
More importantly, a large part of the S2000's success is its attractive layout. It features a front mid-engine and rear-wheel-drive layout with power delivered by an inline four-cylinder 2L DOHC-VTEC engine (codenamed F20C).
This engine boasts an impressive 124 horsepower per liter, which is the highest horsepower per cubic inch out of any naturally-aspirated vehicle of its time. Due to its popularity and tunability, parts and aftermarket support are abundant.
10. Honda Civic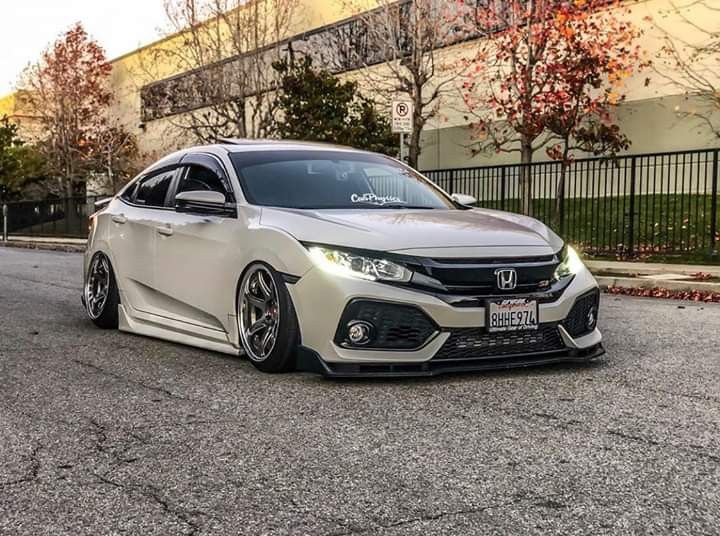 Model year: 1991-2000
Price: $2,000 to $8,000 ($8,000 to $15,000 for the model year 2000)
Drivetrain configuration: FWD
Engine size: 1.3L-1.6L
Power output: 52 kW (70 bhp) to 93 kW (125 bhp)
If you're looking for good JDM cars under 10k to serve as an all-around safe, reliable, and easy-to-handle daily commuter, the Honda Civic would always come out top. Like any Honda, the Civic has intuitive and easy-to-fix engineering, so tuning possibilities are endless and cheap. At the very least, you just need to throw in a set of performance tires and some suspension upgrades.
To keep the budget under $10,000, look for model years between 1991 and 2000, as model years after 2000 typically cost from $8,000 up to $15,000. Still, as the Civic has various variants, you would still have ample options to choose from with regard to engine capacity, body style, and interior furnishings, from stately shuttle wagons to spritely hot hatches.
Many street racers and performance enthusiasts might overlook the Civic for cooler race track-inspired models in this list, but remember that despite Honda's reputation as a manufacturer of chiefly daily commuters, the brand is well known for its tunable engines. Look around the Internet and you will come across plenty of modified builds regularly achieving a jaw-dropping 600 horsepower and higher.
Read more: Top 10 Best Nissan JDM Cars Of All Time
11. Toyota Corolla
Model year: 1984 – 1987
Price: $7,000 to $11,000
Drivetrain configuration: RWD (FWD is available for models after 1987)
Engine size: 1.8L
Power output: max. 139 hp
If we've included the Civic, of course we cannot leave out the venerable Toyota Corolla. It is one of the most available, affordable, and tunable JDM cars for sale under $10k at all times. Ever since its introduction in 1966, it has been a global bestseller and one of the longest-lasting vehicles to ever roll off an assembly line. Although it may look like a cut-and-dry commuter car. It responds well to modifications, so you can get drivability and reliability as well as impressive performance.
The best model years for a used Corolla are between 1984 and 1987, as they were rear-wheel drive and offer the best chassis build options. You can have your pick of a hatchback, station wagon, or sedan, as well as different aesthetics and performance since this car has seen twelve generations with major redesigns over the years.
Popular posts
---