Why Is Nissan Silvia So Popular?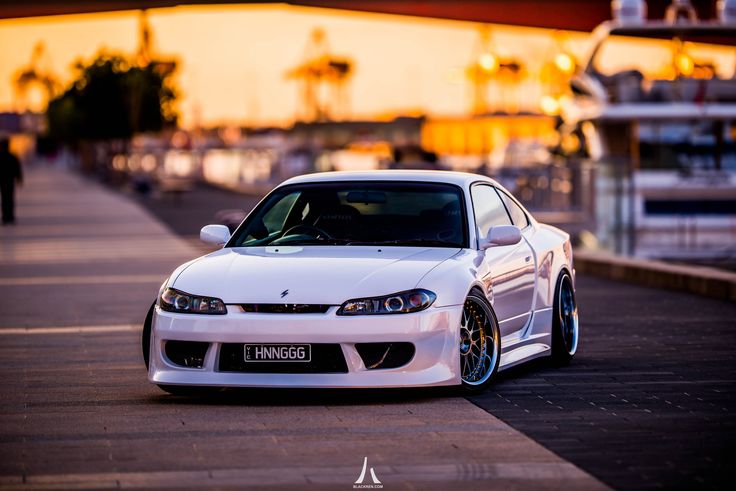 Known as a famous drift car, Nissan Silvia is one of the most popular choices for car enthusiasts who are looking for a great sports car. They were Nissan's entry-level sports cars in the 90s and early 2000.
What are the reasons that make Silvia become a legendary car in many models manufactured by Nissan? Let's dig deep into and find out why is Nissan Silvia so popular.
A Brief About The History Of Nissan Silvia Car
Through the history of the Nissan Silvia, you will have a general idea of its timeline specifically. We can start with the first Silvia model car that was produced in 1964, it was named "200 SX".
The first generation Silvia was manufactured between 1964 and 1968 with just a small volume of about 554 cars, most of them for the Japanese market. The remaining cars are sent to other markets such as Australia and just 10 cars to a number of customers around the world.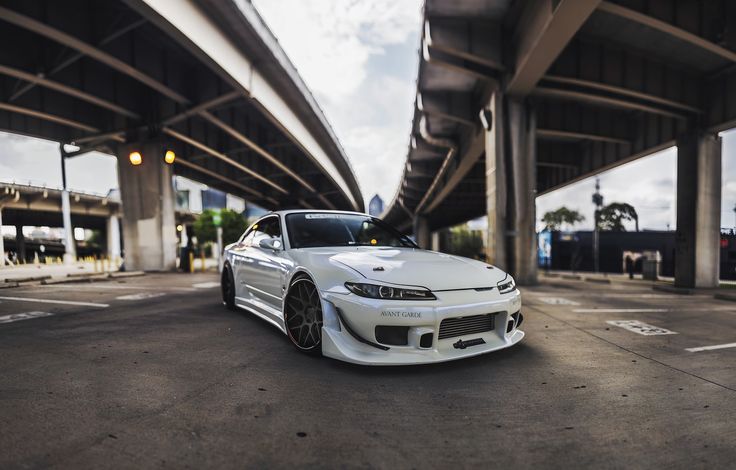 In 1975, Nissan came back to the market with the Silvia S10. The model is inspired by the C-type platform. However, the exterior of the car was not outstanding and quite traditional when compared with rivals from Toyota and Mazda.
After that, the S12, S13, S14 and S15 models were manufactured and introduced to the market one by one with many cutting-edge technologies. Nissan used the S abbreviation to signify the development of its small rear drive wheel.
Nissan Silvia Japan is an S-class model with S being derived from the name of the model Silvia. The numbers represent which generation it was. Unfortunately, in 2002, for some reasons (which will be revealed in the next article) Nissan discontinued the Nissan Silvia models. Nissan Silvia motor is available with gasoline.
It can be said that the powerful version of the car has a 2.0 petrol engine with 5 gears. The petrol engine is located at the front of the car with 4 cylinders. The front and rear suspensions are independent systems. The car has been equipped with ventilated disc brakes on the front wheel and the rear wheel.
Fact: Silvia and 240SX or 200SX are just different names of the Nissan Silvia based on the country they were sold.
Why Is Nissan Silvia So Popular?
Even though the S15 is the last generation of Nissan Silvia and it was officially discontinued in 2002, it still resonates in the market; it was once dubbed the fastest drift car by many riders as well as sports fans.
What are the features that made Silvia become special? Nissan Silvia still is a very popular car due to its rear-wheel drive configuration, great handling parts, interchangeability, and engine swap options. Having the same features as most successful sports cars in the market, the Silvia has an RWD formula, and the front engine is perfected to the max. Nissan applied the same platform for other models to create the beauty and effective cost for this series.
Countless models and options
Nissan brings countless new variations of Silvia to customers such as S110, S10, S12, and 180. It has many options and makes some drivers not even list all Nissan Silvia models. In a time when Nissan introduced so many models, new models were sold alongside their predecessors. Customers only needed to care about the budget and some special requirements if they had enough to choose between the Silvia S13 with the CA18 engine. 1.8L or more advanced S14 and S15 versions with 2.0L SR20 engine.
Both types of engines are divided into naturally aspirated versions or combined with turbochargers. Besides 2 gearbox options including a 5-speed manual and a 4-speed automatic (later the S15 has more options 6-speed).
It's designed for drifting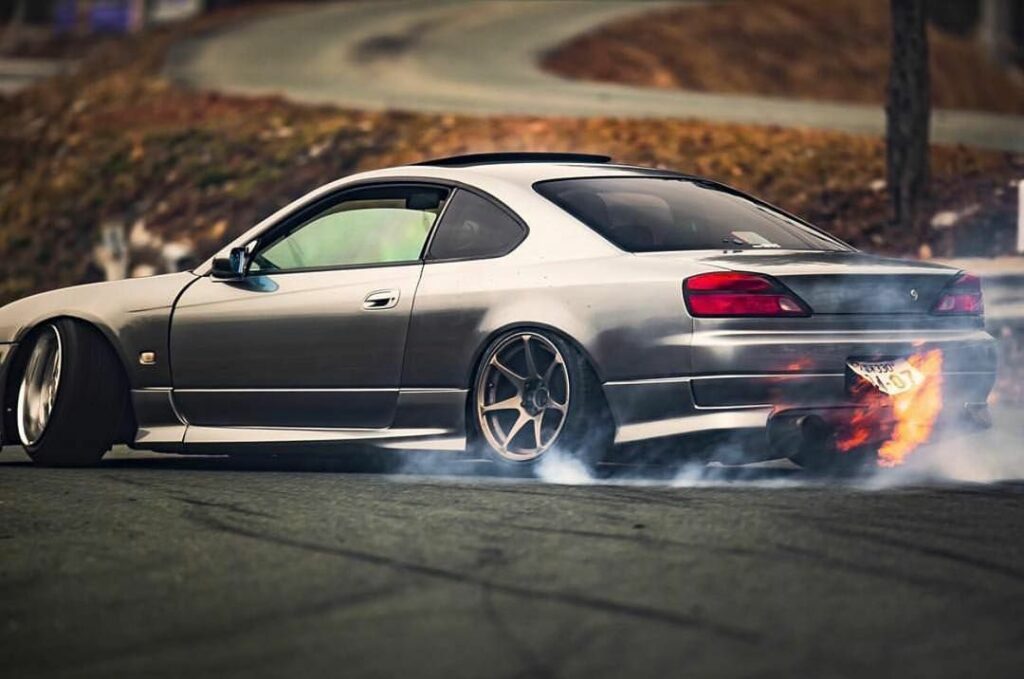 Any Silvia from S13-S15 is a great car for drifting, especially for the S15 model, it has been named a drifting legend. There are many factors to contribute to a great drift car like drivetrain, weight, and balance. Besides, the most important feature is the rear-wheel-drive car.
Designed like many of Nissan's other drifting legends, such as the 350Z or 370Z, Nissan Silvia has a rear-wheel drive drivetrain. The power delivered to this powertrain has been learned from various engine options over the years. The independent suspension allows Silvia to handle driving situations well. A reasonable weight distribution (55:45 or 50:50) helps the car balance even corners and slides.
Advanced technology application
Although positioned as a low-cost sports car, Silvia is still favored by Nissan when it is one of the first products to apply a multi-link rear suspension. The Super-HICAS all-wheel steering system also appeared on Silvia under the original name HICAS-II. Bringing excitement to the JDM community when there was no need to spend a lot of money and still "buy" full modern parts.
Not only that, parts of the Silvia series are available on the market. This is also one of the attractions that many drifters love. If something goes wrong with your vehicle, you can easily find replacement parts at any car store.
Wrapping Up: Why Is Nissan Silvia So Popular?
The Silvia series has a very long history, but it was not until generation S13 that it really resonated. Right in the first year of launch, Nissan Silvia S13 was voted Car of the Year in its home country of Japan.
This 2-door coupe is very popular among drift enthusiasts. Because some versions are equipped with limited-slip differentials, in addition, Silvia is especially popular in Touge mountain pass racing.
Through this topic, we want to give you more useful information about this legendary car. If you have a plan to buy a Nissan Silvia. Don't forget to read other articles from Car From Japan to get helpful reviews about other car models.
Popular posts
---