Buy Japanese cars from home
Daihatsu Midget II 1998 For Sale
(7 results)
Popular Models
Featured Links
FAQ about Daihatsu Midget II 1998
How much does a used Daihatsu Midget II 1998 cost?
The price of Daihatsu Midget II 1998 ranges from $3,588 to $10,396. This doesn't include the shipping cost to your port.
How to import Daihatsu Midget II 1998 from Japan to the USA?
You can follow
these easy steps
to purchase a Daihatsu Midget II 1998 from JDM Export and have it imported to your port in the USA.
What are the import taxes for used cars in the USA?
You should expect to pay 2.5% for a passenger car, and 25% for a truck as the tax of foreign-made vehicles imported to the U.S. This is calculated based on the vehicle price.
User reviews on Daihatsu Midget II 1998

James Le

USA
Hi Jun How are you? I just want to let you know I finally got the midget 2, im happy with it

GERALDINE JARAMILLO

USA
Hi Ms Jun, I received 4 vehicles and I love them all!!! I'm waiting on the Midjet II that is coming wensday. I'm going to send you pictures with all of them. I can thank you enough for everything you done your professionalism and efficiency. I will b...

See more

Laurel Rain

USA
I appreciate the good communications, very speedy. Nice selection of vehicles. I've already been telling people about Carfromjapan.com!

Francis J Pratt IV

USA
I received the truck 8-23-2022. The truck looks good and runs great. Thank you for the new tires they look good.
After Delivery Pictures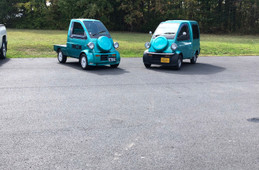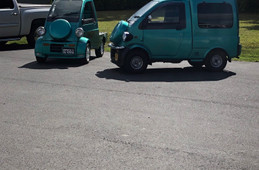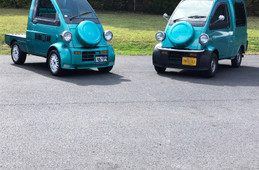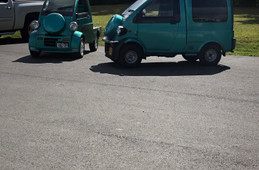 Francis J Pratt IV

USA
Mr. Ken, it's Joe. Today I picked up my car from the port. I should receive the paper work next week from CBP for titling with my state agency. Thank you for all your help. I am considering getting some more of these vehicles in the future. I will co...

See more
After Delivery Pictures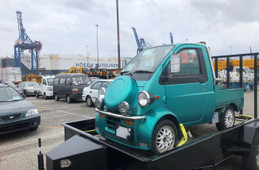 Raymond Michael Trindade

USA
Prompt response. Extremely helpful. Will do business in the future. Thank you.