Buy Japanese cars from home
Suzuki Jimny 1971 For Sale
(1 results)
Popular Models
Featured Links
Total price (C&F)
US $14,301
FAQ about Suzuki Jimny 1971
How much does a used Suzuki Jimny 1971 cost?
The price of Suzuki Jimny 1971 is around $11,463. This doesn't include the shipping cost to your port.
How to import Suzuki Jimny 1971 from Japan to the USA?
You can follow
these easy steps
to purchase a Suzuki Jimny 1971 from JDM Export and have it imported to your port in the USA.
What are the import taxes for used cars in the USA?
You should expect to pay 2.5% for a passenger car, and 25% for a truck as the tax of foreign-made vehicles imported to the U.S. This is calculated based on the vehicle price.
User reviews on Suzuki Jimny 1971

glenn moncata

USA
Good

Joseph Kim

USA
Prompt response and adequate useful information

Benjamin Sloma

USA
I am happy woth the service I received. I became disinterested in the vehicle due to its lack of highway speeds. No other reason. I am still looking for the right vehicle.

Dirk Woods

USA
Hi Jun, I am pleased to share the attached photos of the '97 Jimny. It was customs cleared for pick up in only 24 hours from time of arrival. Today was my first available day to retrieve the car from the port. Our home is only 1 hour away from th...

See more
After Delivery Pictures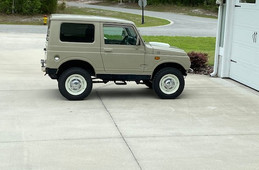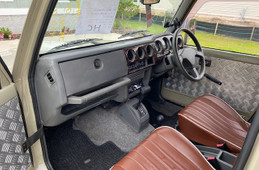 Araceli Flores

USA
The stocka nd quality of cars was so great ! The option that was literally so perfect for me sold out quicker than i could act on it, therefore i was unable to purchase. But the service was so great other than that !

Grant Bloomquist

USA
A+

mike wilcox

USA
it would be nice if the US government allowed more recent models to be imported into the US.

Jody

USA
Great selection of vehicles to. House from and quick responding staff.

Chung Tu

USA
It's great
After Delivery Pictures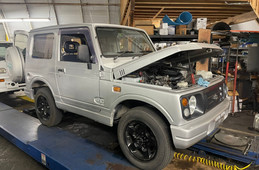 Gary Travis

USA
Bought 4 cars so far. 3 have arrived and all are as described or better. Prices are going up a little, but deals are still to be had.