Buy Japanese cars from home
Honda Acty 1998 For Sale
(2 results)
Popular Models
Featured Links
Total price (C&F)
US $6,117
FAQ about Honda Acty 1998
How much does a used Honda Acty 1998 cost?
The price of Honda Acty 1998 is around $4,049. This doesn't include the shipping cost to your port.
How to import Honda Acty 1998 from Japan to the USA?
You can follow
these easy steps
to purchase a Honda Acty 1998 from JDM Export and have it imported to your port in the USA.
What are the import taxes for used cars in the USA?
You should expect to pay 2.5% for a passenger car, and 25% for a truck as the tax of foreign-made vehicles imported to the U.S. This is calculated based on the vehicle price.
User reviews on Honda Acty 1998

Auto Toy box of Mercedes

USA
Car received!
After Delivery Pictures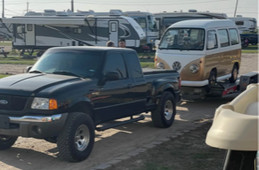 Amanda Barcsansky

USA
Easy transactions! Great communication.

Tristan Dahlke

USA
Honestly loved it, I felt as if I was taken care of; even despite not being able to make the purchase at this time!

Lance Rivera

USA
Loved the experience and can't wait for the next one

Leotis Givens Jr

USA
Love my Honda Acty! Super fun to drive and CarfromJapan.com did a great job on the importation. Not a single issue. I will recommend to all my friends interested in getting a JDM import.